So visiting England has basically confirmed my suspicions that British people are the coolest.  Everyone we met was so delightful, helpful and laid back and they have such fantastic accents.  And I have been telling people that I totally understand why Madonna talks like she is British now cause really and truthfully, who wouldn't want to?  Also, it is so easy to let the cadence of their speech influence your own and in all honesty, I will admit that I started to imitate them by the second day.  I am sure they thought I was nuts.  Oh well.  Basically what I am saying here is that when I grow up, I want to be British and live in England.  I had this idea that maybe if I learn how to make really delicious English scones that maybe just maybe they would let me be British too.  I think that my reasoning is sound and you will not be able to convince me otherwise.  With this reasoning, I set out last night to make the best scones ever.  I would say that this venture was a mild to moderate success.  My scones were fluffy and slightly sweet and completely yummy.  But they fell flat.  Literally.
Strawberries and Cream Scones
from A Cozy Kitchen
– 8 medium strawberries, sliced
– 2 cups flour
– 1 TBSP baking powder
– 3 TBSP sugar
– 1/2 tsp slat
– 5 TBSP unsalted butter, cold
– 1 cup heavy cream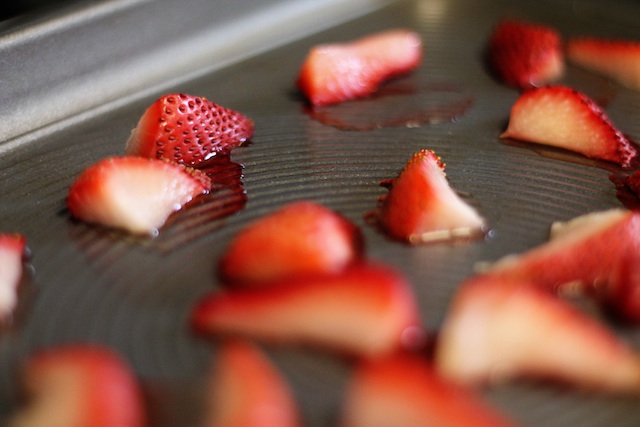 1.  Preheat oven to 200 degrees F and lay slices strawberries on a cookie sheet.  Dehydrate strawberries slightly by baking for 45 minutes.  Set aside and let cool.  This step made me feel a little sad.  Poor strawberries.
2. Preheat oven to 425 degrees F.  Make sure oven rack is in middle position.  Line a cookie sheet with parchment paper.
3.  Whisk together flour, baking powder, sugar and salt in a large bowl.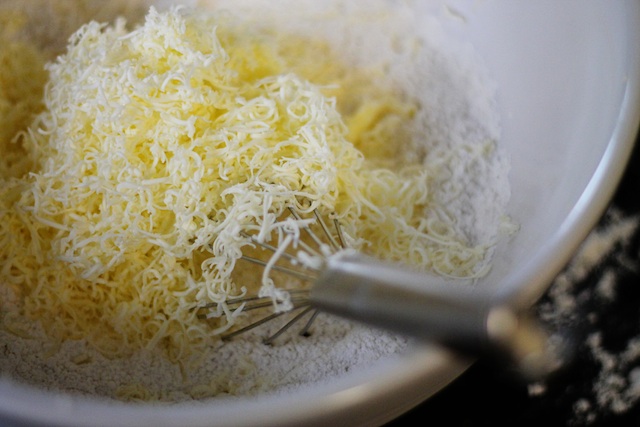 4.  Grate the cold butter into the bowl with a grater.  Weird, I know but it worked really well.  Then use a pastry masher thing or your hands to mix the butter into the flour mixture.  Work fast so you don't warm up the butter much. It should resemble coarse meal according to the recipe.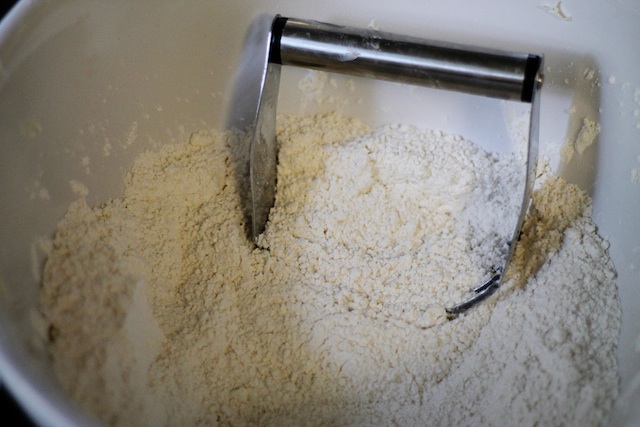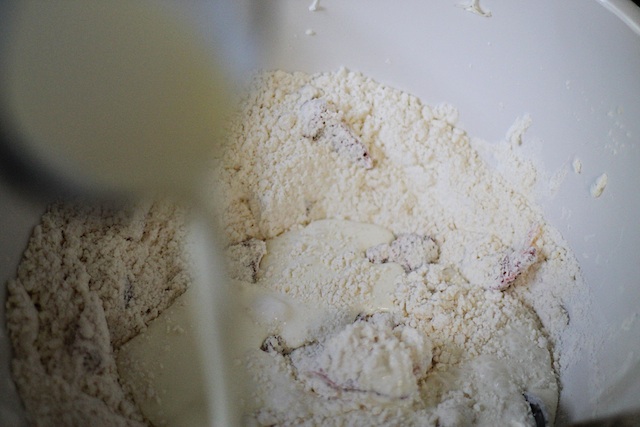 5.  Mix in the strawberries and then the cream until stir until it forms dough.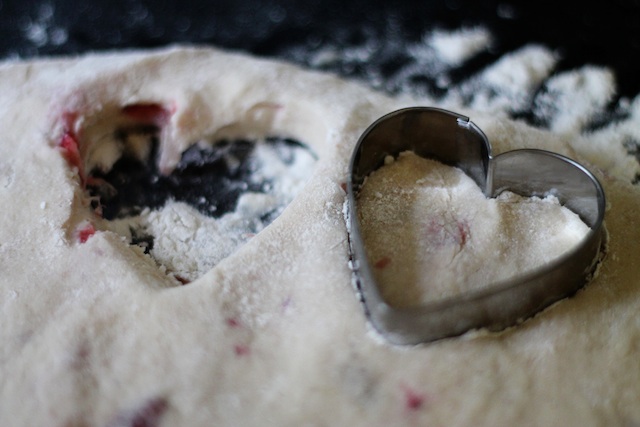 6. Transfer dough to a well floured countertop and kneed until it comes together in a ball.  I always need lots of flour for this to keep it from sticking.  Pat it down until it is 1 inch thick.  I failed epically at this step.  My dough was much too flat which also made my scones flat.  Apparently my concept of one inch is way off.
7.  Use a biscuit cutter to cut out your scones and placed on your parchment lined cookie sheet.  Mix an egg and 1 TBSP water to make an egg wash and brush on top of your scones.  This will help them brown nicely.  For my second batch, I placed the scones in the fridge for a few minutes to get them cold again before baking them and this seemed to help them bake higher and spread less.  I also made my dough thicker but I suspect still not thick enough.
8.  Bake 12 to 15 minutes until scones are light brown.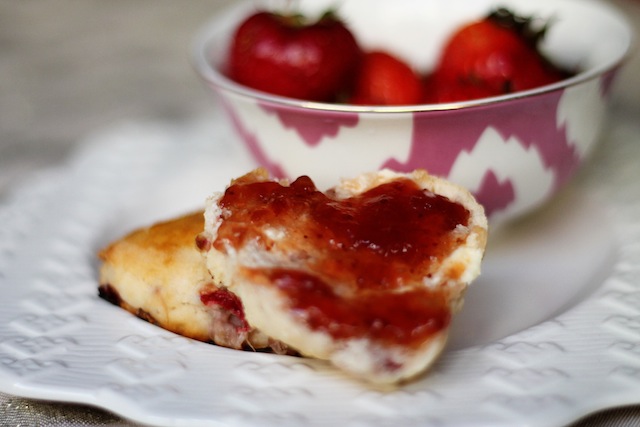 I ate two for breakfast this morning with butter and strawberry jam but I also like them quite a bit by themselves.  They have a hint of sweetness and big chunks of strawberry that make them just about perfect.  Or they would be if I would not have flattened the dough so much.
Dear British people, I promise I will keep trying until I get this right.  I am sorry if I have let you down.  Would you still consider allowing me in your club?