So, after speaking with Colleen and also being completely overwhelmed by my Ireland pictures, I have decided to make a slight amendment to my initial plan of posting Ireland all in one post.  Instead, I have decided to post most of Ireland here and then do another post next week with pictures from my most favorite place I visited in Ireland and I think it just may be your most favorite place too.  Ireland was so green and beautiful and the cities we went to had so many lovely and quintessentially Irish things that it has been really hard to narrow down.  I promise that I did the very best I could.  I apologize in advance when my post breaks your phone again like it did to mine every time I tried to look at my England post on it.  Oops.
We took a 6:30am flight from London to Dublin which also meant we had to wake up at 2:00am in order to make said flight.  Needless to say, the day we got to Ireland we were a little exhausted.  Never the less, we rented our car out of Dublin and drove 2 1/2 hours to Blarney Castle so we could kiss the Blarney Stone and affectionately greet Ireland.
Blarney castle is this super old and partially ruined castle on a lovely piece of property near Cork city, where we were staying for the night (Thank God). Basically you climb these super slippery and pretty intimidating spiral stairs to the top, risk death by hanging upside down off the castle floor with only some steel poles to protect you so that you can kiss a stone that had millions of other people's spit on it.  Sounds lovely right?  Actually it was kind of fun other then the fact that my feet were so slippery in my shoes that I felt like I would fall off the castle or bust down the steps at any moment.  So I took them off and went barefoot.  If you know me personally this will not surprise you.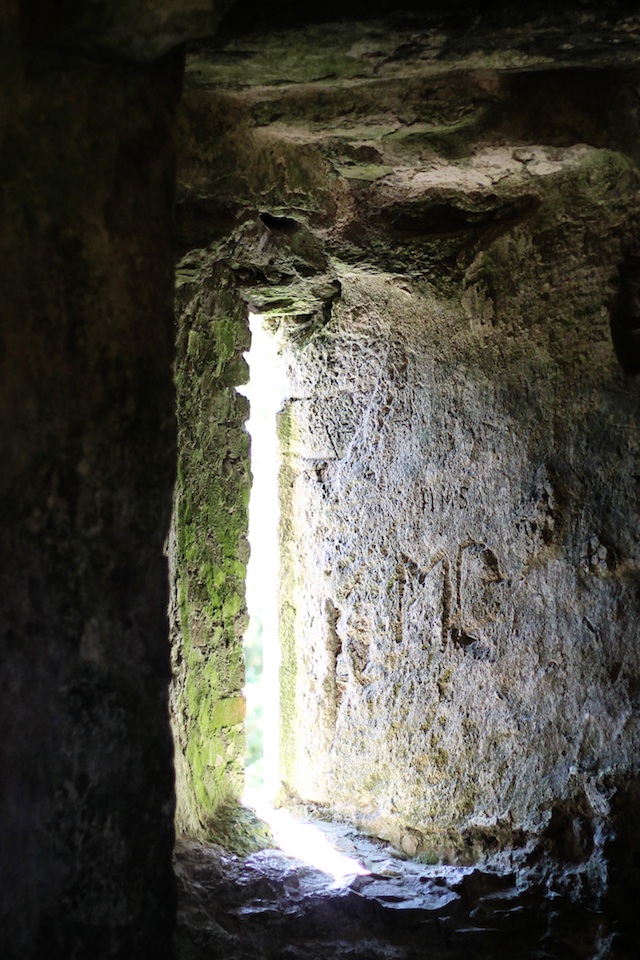 What was surprising to us, however, was how very lovely the land that the Blarney castle sits on was.  We ventured down to the path by the river which was completely enchanting.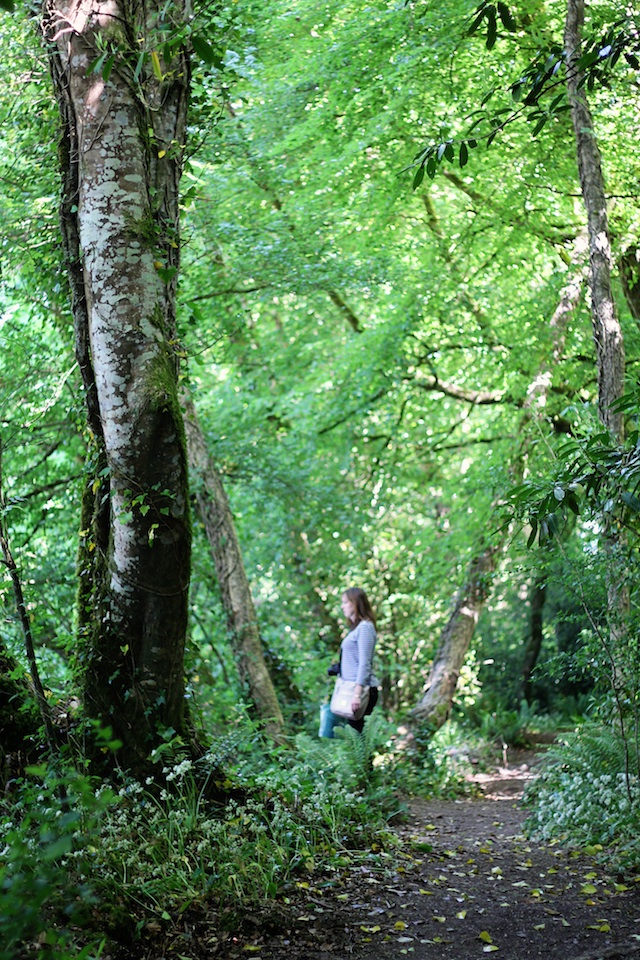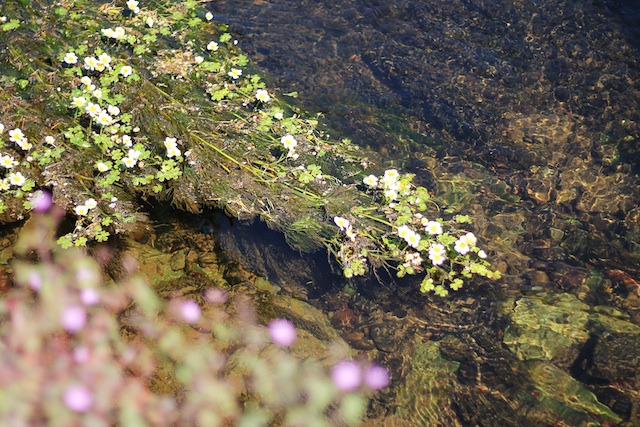 We then drove the short drive to Cork to a fantastic B&B called Fernroyd and met a funny little puppy name Chippy who lived there along with his delightful owners.  We liked Cork but it was a much more metropolitan city than we were anticipating and slightly more gritty.  In hindsight, we probably should have stayed at or spent some time in its neighbor, Cobh, which we heard was much more quaint.  Fernroyd house was definitely one of our favorite places we stayed though and it was perfect timing because we were ready for some comfort at this point.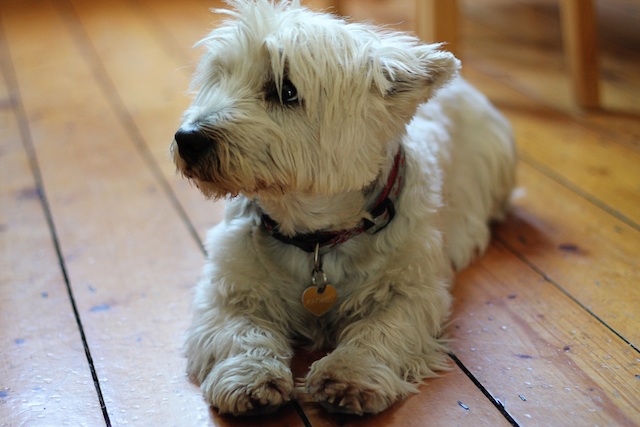 Chippy.  He was a sleepy boy and would pass out almost instantly upon laying down.  We have this in common.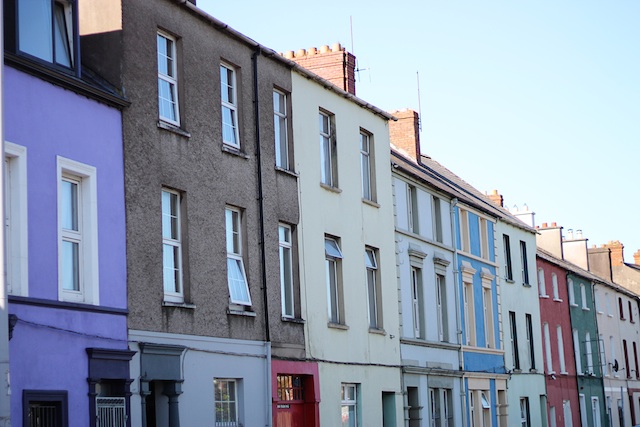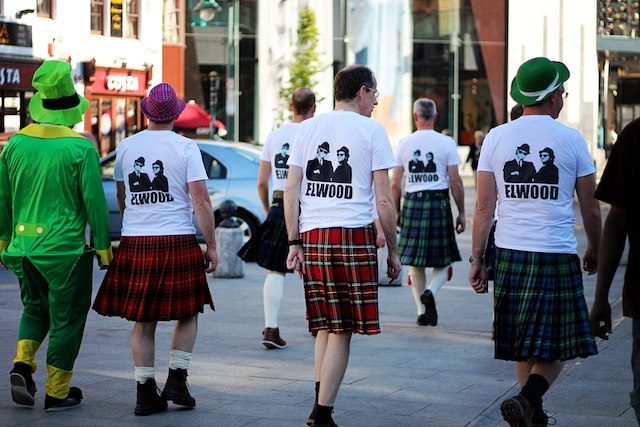 Funny story…We ended up hanging out with these gentlemen later in the evening.  When I took this photo, I just thought their kilts were funny.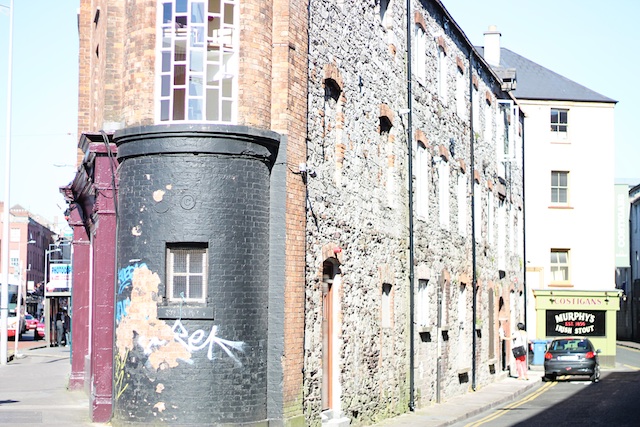 The next morning we woke up leisurely and had a lovely Irish breakfast and then we headed west to Killarney National Park.  I had read there was a waterfall there and that's about all it took to hook me.  I like a good waterfall situation.  I am somewhat sad that we missed the Ring of Kerry and Dingle but we had a limited amount of time and had to be cutthroat with our city selections.  When I go back to Ireland, both of those places are on the list.
Killarney National Park has lakes and mountainy type land masses and is truly a serious beauty.  We hiked up to Torc waterfall from the Muckross house, which was very nice but we didn't bother touring that.  We were really more in the market for natural Irish beauty then we were for house tours.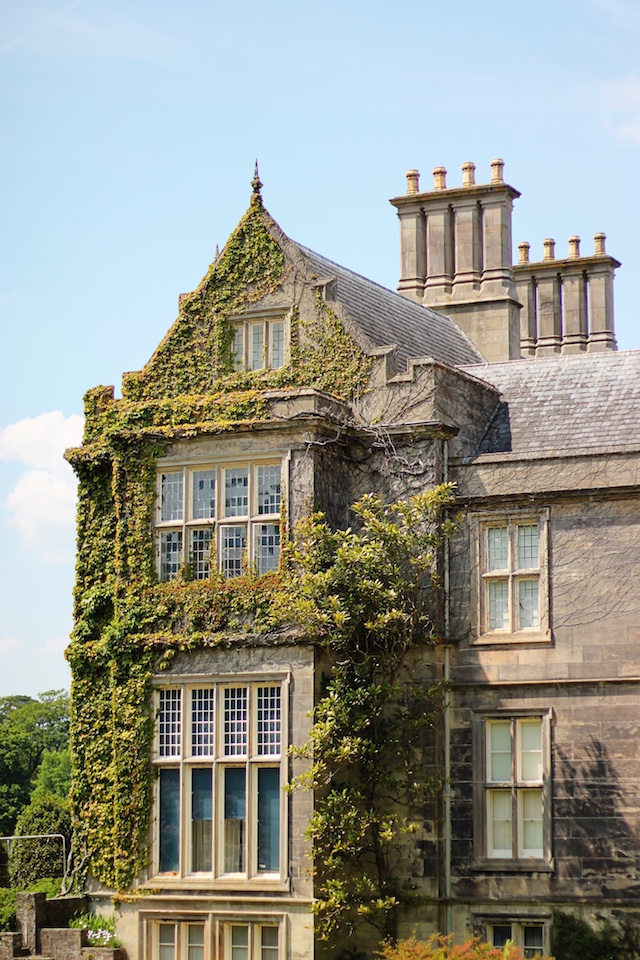 Muckross House was quite a beauty though.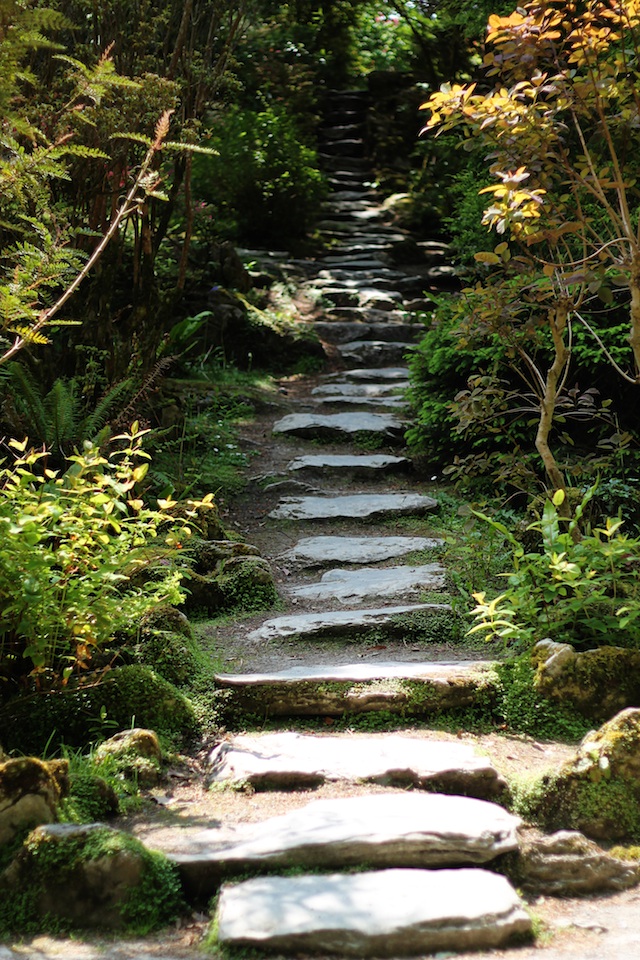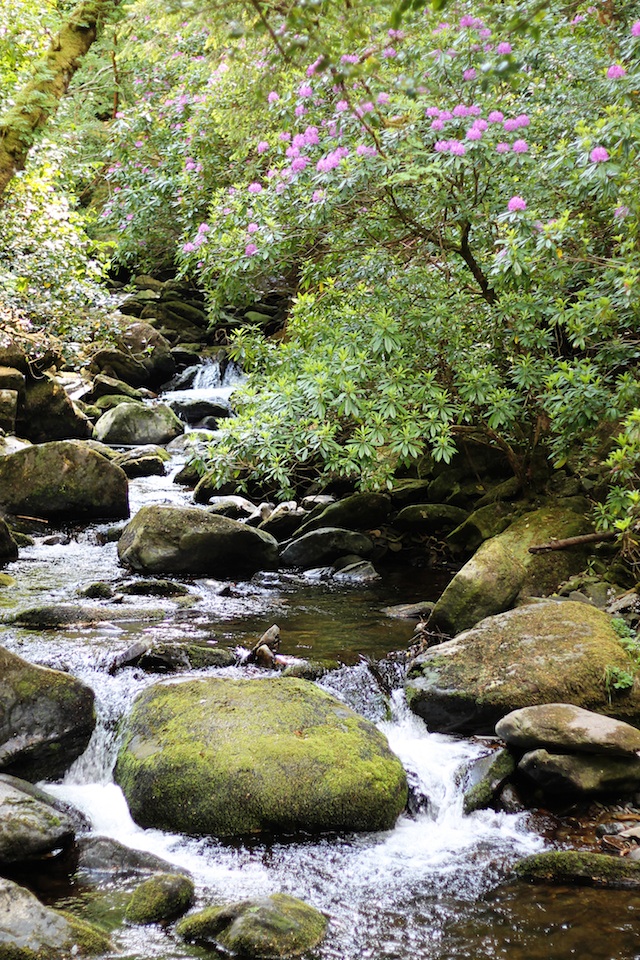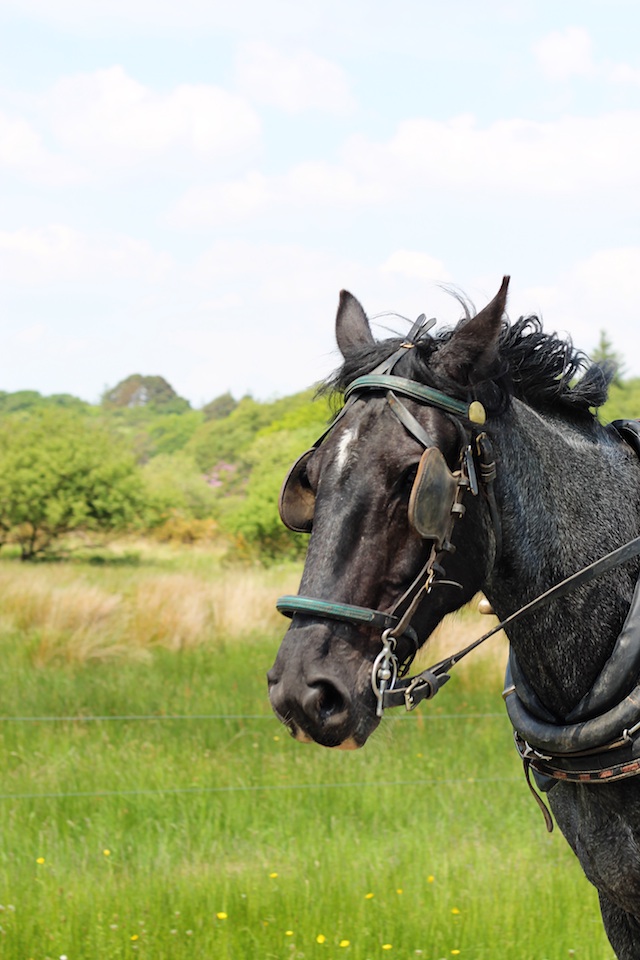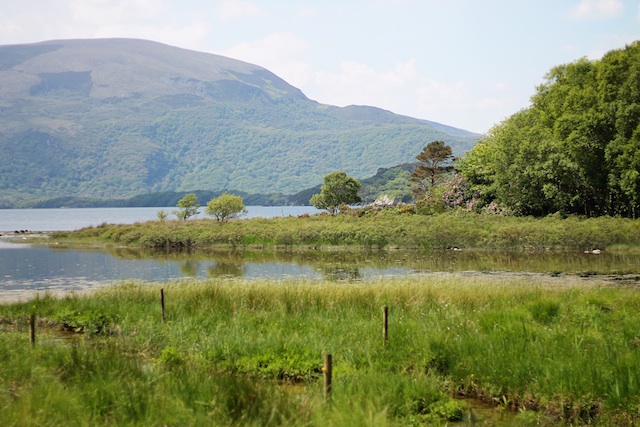 After this, we drove to Doolin to stay and see the Cliffs of Moher, but you guys are gonna have to wait till next week to see that.  It was truly breathtaking.  Sorry to get us all out of order.  After that we drove up to Galway to spend a few hours.  Galway had a very fun atmosphere and I think it was the kind of place that you would fall in love with if you spent the night there.  Unfortunately we didn't get to do that.  We were there just long enough to see that it is a charming.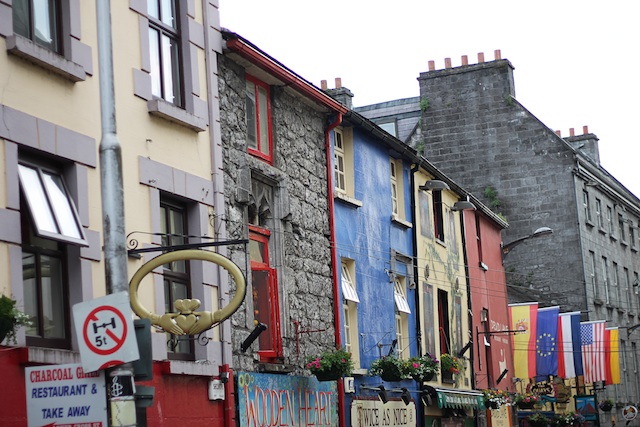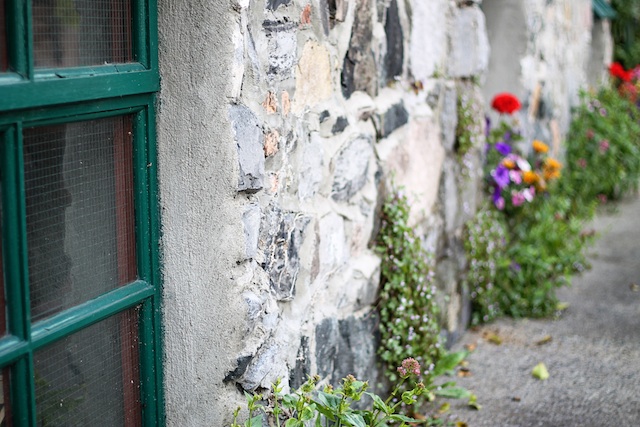 The last place we went to round out our Irish adventures was Dublin.  I have to admit, Dublin was a place I wasn't terribly excited about, but we ended up being very impressed by it.  It is very clean and the architecture is lovely.  It was also surprisingly quiet.  The first night we got there we really only had time for dinner.  Interesting events of the evening included me being forced to get up in the pub and sing James Taylor with the "traditional Irish singer".
Katie was invited behind the bar at a different pub to learn how to pour Guinness.  She was cute.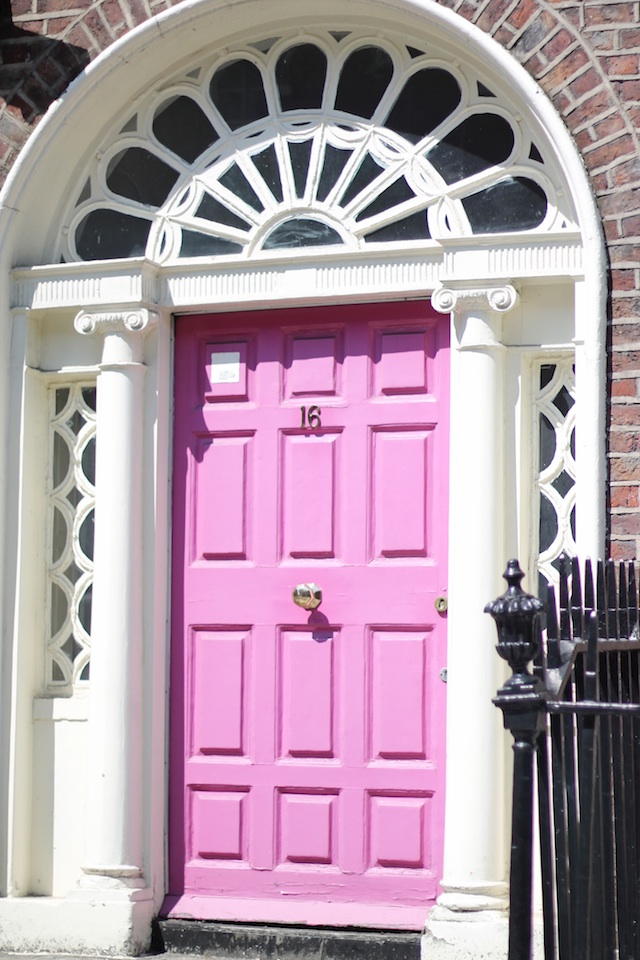 Dublin is apparently known for their colorful doors.  They definitely had them in abundance.
I dragged Katie to Glasnevin Cemetery to take pictures of the stunning tombstones.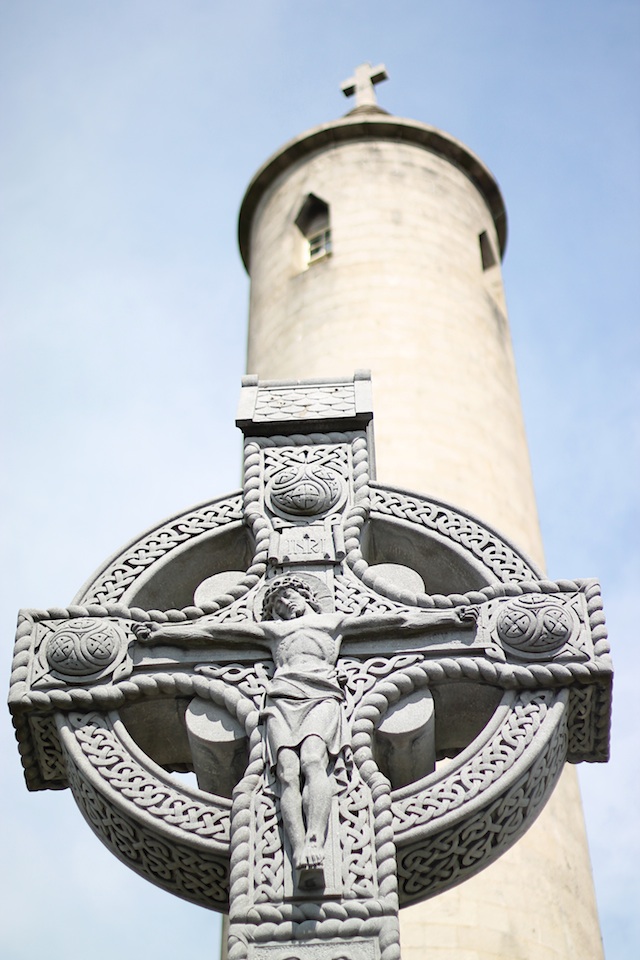 But perhaps the most amazing thing we saw in Dublin was Trinity College Library or "Long Room" as I think they call it.  Now this, friends, is a serious library.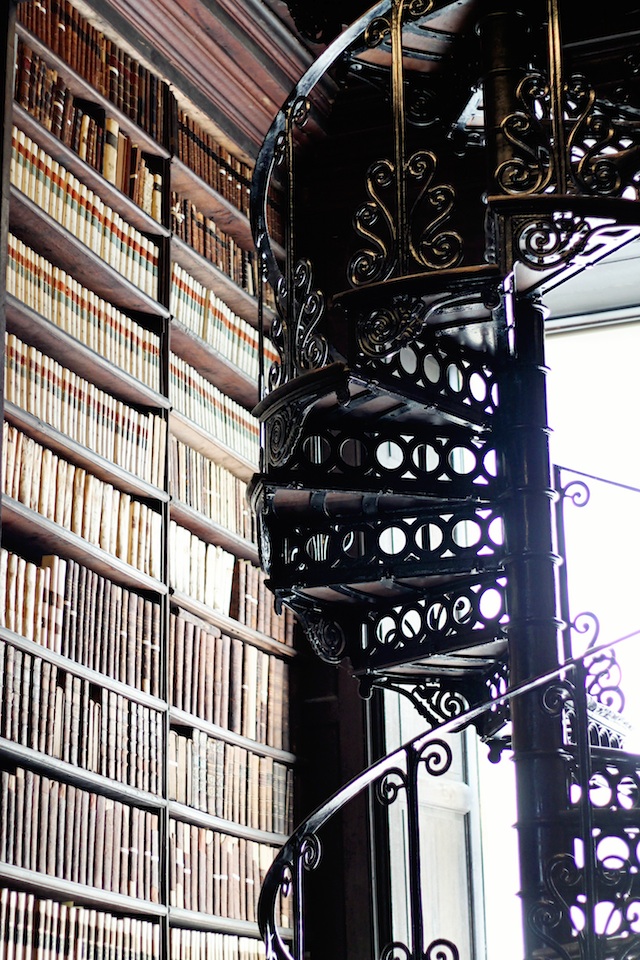 Complete with a perfect spiral staircase and thousands of first editions of great literary works.  It felt like being at church.
The next morning we flew back to London to round out our trip with Harry Potter.
Have a great weekend guys!