Remember my living room?  Well in one corner of the room, I am trying to sort out my office situation.  I already have a white parsons desk and delightful little white lacquered console from Ikea, so I am pretty set on good looking furniture.  Now I just want to accessorize it so I will actually want to work.  Is that possible?  Making things pretty enough that work becomes more productive?  I am really hoping so, as normally when I have office work to do, I am lounging on the couch and stuffing my face with chips or something.  Since there is a fun color and a striped rug, I should probably be heading in neutral territory.  But for some reason I am really liking the idea of a girly pink rug instead.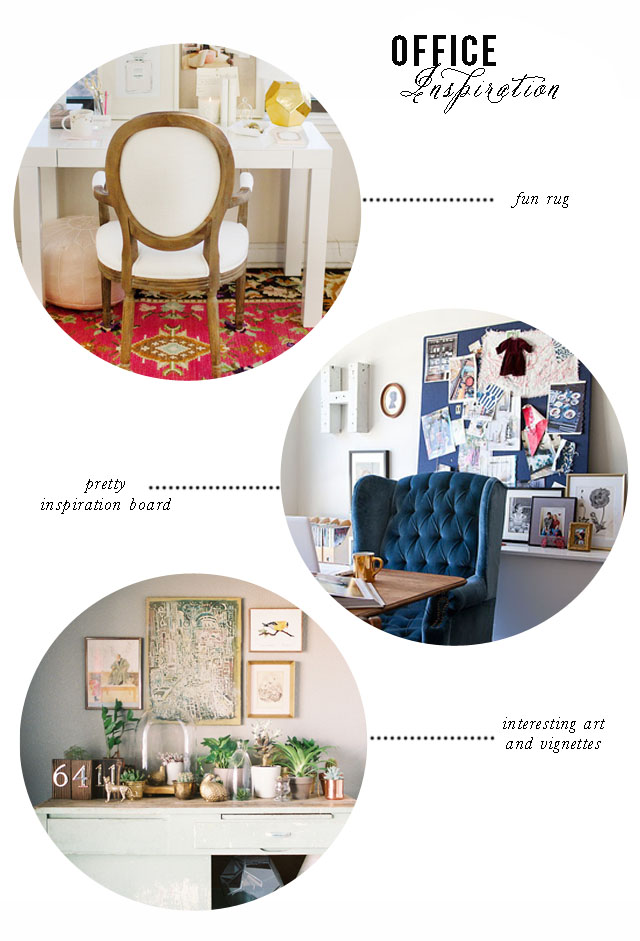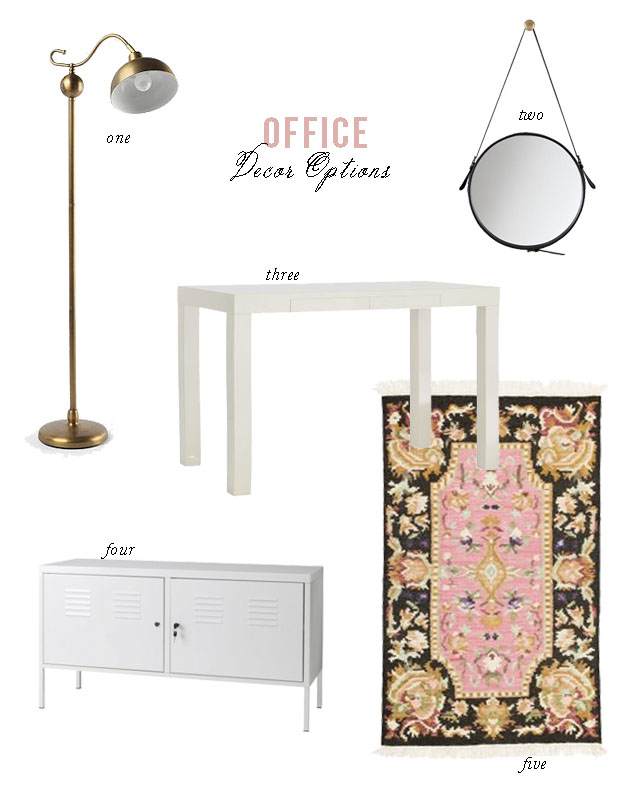 Office Decor Options:
1) I already have a silver desk lamp that I may paint gold, but I also enjoy the idea of a floor lamp.
2) Above the desk, I want some sort of mirror/art/pictures thing happening, but I am still not quite sure.  This mirror has caught my eye for a while.  Interesting but not too girly.
3) My parsons desk.  Poor thing was stuck under a pile of clothes at my last apartment so I really want to let her shine.
4) If you are looking for an office console to hide ugly things (like printers) this one is a real winner for $100.  Can't beat that with a stick.
5) I love love this Lulu and Georgia rug.  Just so darn pretty.  If it's good enough for Alaina, it's good enough for me.  But is it too much with the stripes and the wall color?