Megan and our friend Caitlin both have birthdays in April (3 days apart) so they always try to throw a party together because double birthday parties are really just more fun.  This year I offered to throw it at our house.  We were pretty casual, with hot dogs and hamburgers served as the main course, but I wanted to make things extra festive with lots of streamers, some birthday printables, balloons, and a dip-dyed tablecloth.  Corey and I also put bistro lights on our porch which we have decided should stay there permanently.  Despite being unseasonably chilly, the night was pretty fantastic.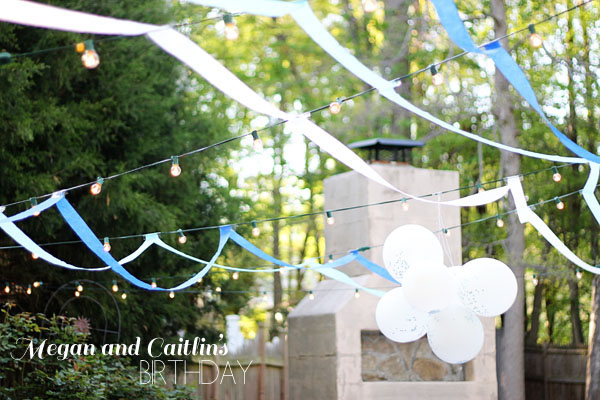 The birthday girls.  Aren't they such beauties?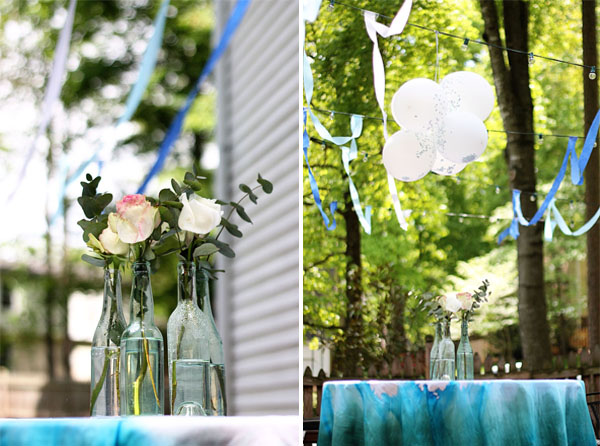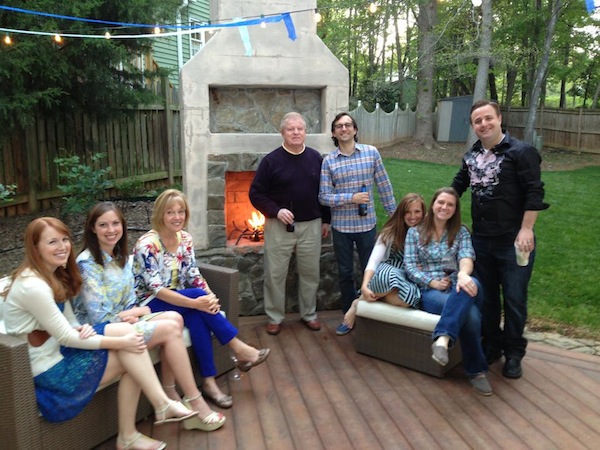 Stolen from Caitlin's facebook page.  Thanks Caity!
A double birthday party deserves two cakes, obviously.  I made a strawberry frosting/vanilla cake concoction for Meg, and Caitlin's husband Andrew got the exact same cake as the top tier of their wedding cake.  So sweet.  Side note – you might also remember these two from their wedding or as the spectacularly costumed Sirius and Dumbledore from our Harry Potter party.
I put some washi tape on the wine and champagne glasses so people could label their drinks with a Sharpie.  Will definitely be doing this again in the future – worked out fantastically.
Happy Birthday Meg and Caitlin!!  Oh, and I have some DIYs and printables coming throughout the week so be sure to check back in.