Do you guys read Emily Henderson's blog?  No?  Well you probably should because she is a) hilarious and b) very helpful when it comes to home decorating situations.  So she posted last week that she is getting together with Serena and Lily to have a nightstand styling contest where we are supposed to style our nightstands (obviously) in hopes to win some nightstands.  Sounds pretty good to me.  So Meg and I got a bunch of good lookin stuff together this weekend and styled one of my nightstands up so it was quite lovely.  Usually it just has some pajamas and lotion on it, so this was quite the treat.  Maybe I will even put some pretty stuff on it for good?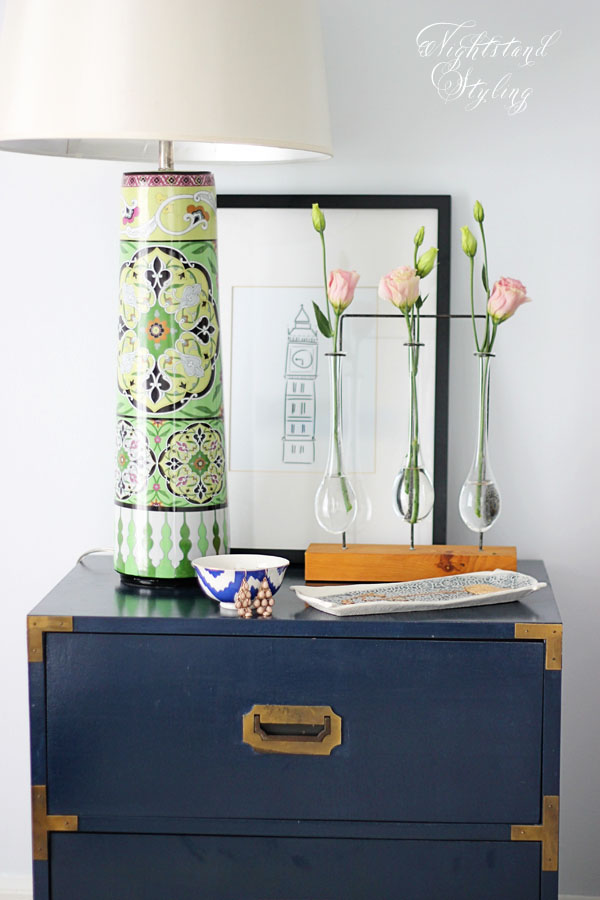 We used my campaign nightstands that we found years ago at Restore that I painted navy, this gorgeous Anthro lamp that Megan has had for years, a new Anthro tray just purchased, and these cute little Anthro bud vases that Megan gave me as part of a housewarming present.  Also, Meg purchased that Big Ben print from Alaina at Live Creating Yourself.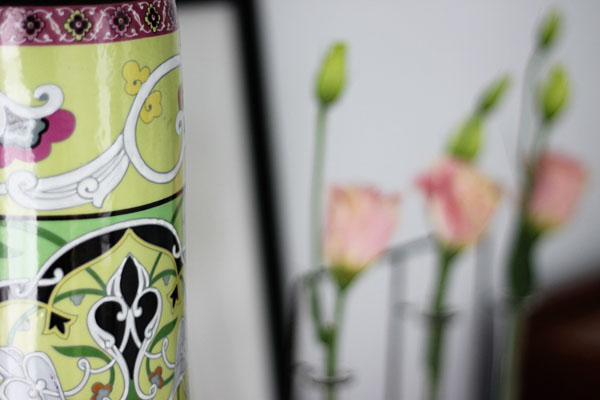 If you guys like it as much as we do, would you mind going and voting for us at Emily's facebook page?  Ours is titled "Colleen's Cheerful Campaign."  Thanks friends!