Aside from the mundane events that make up my every day life like doing dishes, completing paperwork, driving around all day at work, refusing to take out the trash and watching the Bachelor, here are a few recent happenings…
Books have quickly become one of my favorite items to decorate with.  Because of this, I have come to a point in my life where I typically spring for the hardback version of books if possible because they are so much prettier.  I don't buy real books super frequently because I typically purchase them on my e reader, but when I do, I want it to look good on my shelf.  I have had this Alice in Wonderland book for awhile but when I went to Barnes and Noble last week, they had a whole section of these hardback classics that are truly beautiful and I picked up the Bronte sisters too.  They are leatherbound and the pages are edged in gold.  Good, right?  They are only like $5-10 more than a dumb paperback.
I followed the makeup advice of the lovely Lindsey Regan Thorne from her Valentines makeup post and bought this Benetint to wear under my other blush.  I put it on first, let it dry and then apply my other blush as usual and it has made such a difference.  I am not sure what it is, but it makes me feel so much prettier.  Also good to put a little on to brighten your cheeks for those Saturdays and Sundays when you don't wear makeup.
Target has been stealing all of my money from me lately (per usual) because I am having a hard time resisting their spring clothes.  I bought these 2 dresses, wedge shoes with ankle strap and a super comfy stretchy cotton blazer that fits like a dream.  The colorful dress in the middle has a high-low hem which I love.  Go check it out.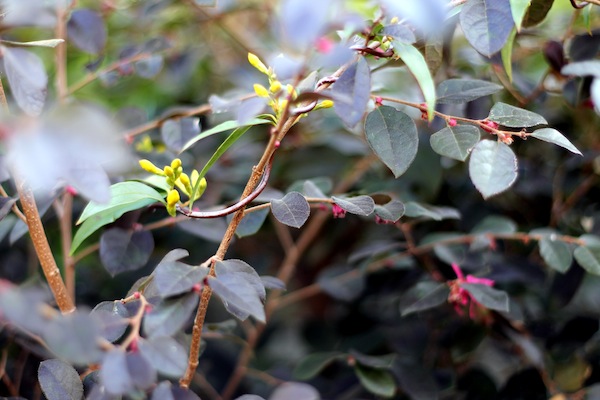 The yellow and purple buds on the plants in my backyard are starting to bloom.  That means spring is coming people.  Which I am perfectly okay with now that we had our taste of snowy snow.
I went to pick up wine from the store and this is what I came back with.  Ridiculous.  I would literally buy anything that was well packaged and the world got me again.  But can you blame me?  The one on the right is labeled "Lost Slipper Sauvignon Blanc."  So cute.  No brainer I think.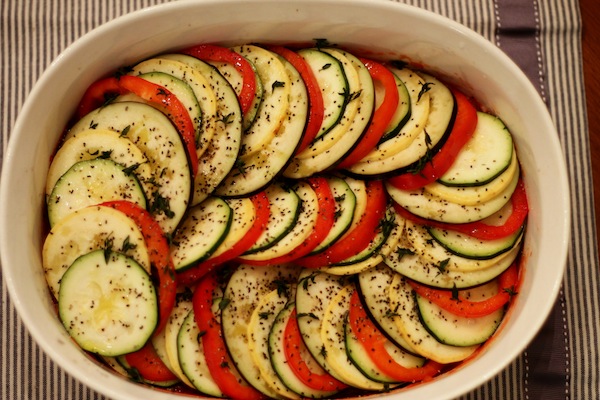 I pretended to be Remy for an evening this week when I was cooking Ratatouille for my Wednesday friends dinner.  It was a fantastic experience.  I used this recipe from Smitten Kitchen which was literally based off the recipe he made for Ego in the movie.  Does it get any cooler than that?  I also bought a $15 mandolin from Homegoods to cut my veggies for it and that thing is AMAZING.  Please everyone go buy one.  Even if you don't cook.  Just slice vegetables in your spare time.  It is seriously that awesome.
My Ellycat may not be graceful but he is certainly very mysterious.  And you should know that about him.