I don't know if y'all remember when I painted my interior back door gray and then was trying to decide whether I should also paint my front door to match.  Well, I have had the paint forever, so the other weekend I decided to get a little wild and crazy and just go for it.  To be honest, I am still not sure whether I like it, however, I am hopeful that I will in the future because it took my back door some time to grow on me too.  It is a small change but it does make a pretty big visual impact in the room.  The paint probably looks ever so slightly darker in these pictures than it does in real life.
I do quite like how it looks with my pillow situation on my sofa that I am finally happy with.  It is truly amazing how much thought can go into some silly old pillows.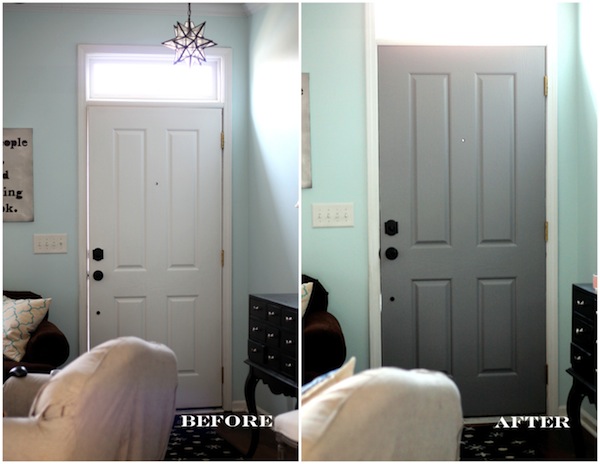 Here is a reminder of what my back door looks like.  Both can be seen at the same time because my living room, dining area (we can't quite call it a room) and kitchen are all one big space and it actually ain't very big.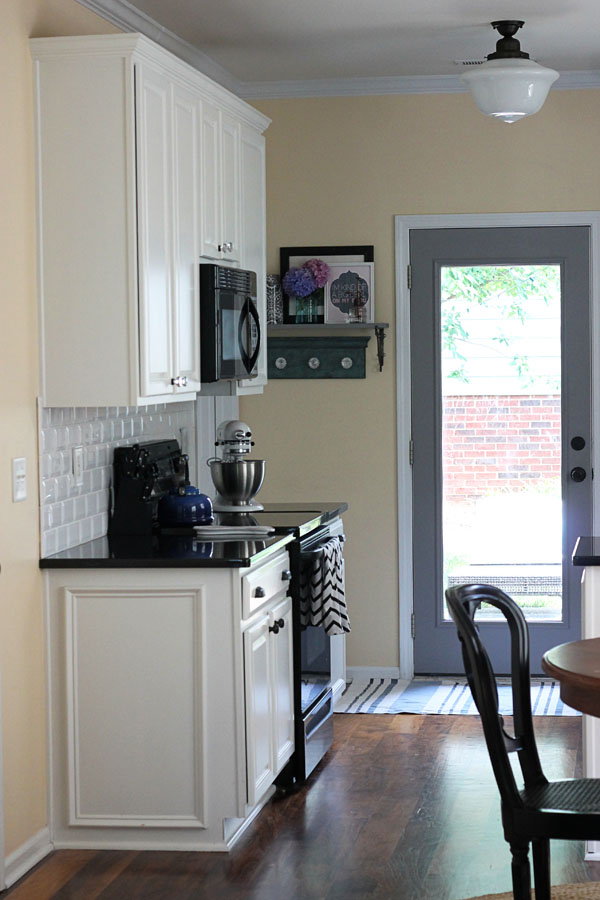 What do y'all think?  No matter what I will most likely leave it this way for awhile.  When I am home during the day, I typically leave the front door open anyways since I have a glass storm door there that acts as my barrier to the outside world but still lets in all the light.