Moving went much smoother than expected.  We were super nervous because the weather channel was calling for snow and ice, and schools were closing everywhere, but the weather didn't really affect us all that much.  Also, we had an army of helpers (from Corey's friends to our families) which was literally a life saver.  I wanted to show you guys some before pictures of the house this week, but things are looking a little rough with lots of boxes and randomly placed furniture, so I thought I'd share some of my most favorite details instead.  Hope everyone is staying warm and has a great week!
A weathervane on the roof.
Blue railings on the front porch.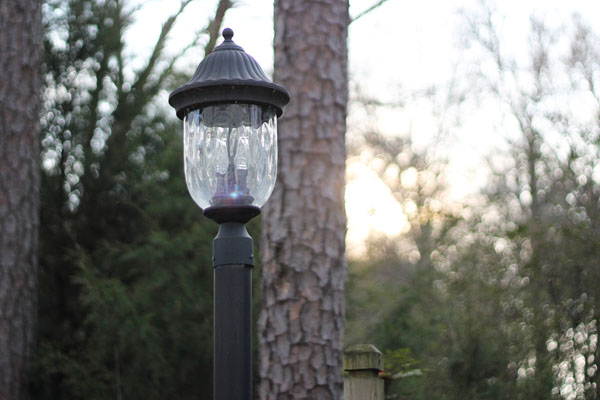 A light post with a view on the patio.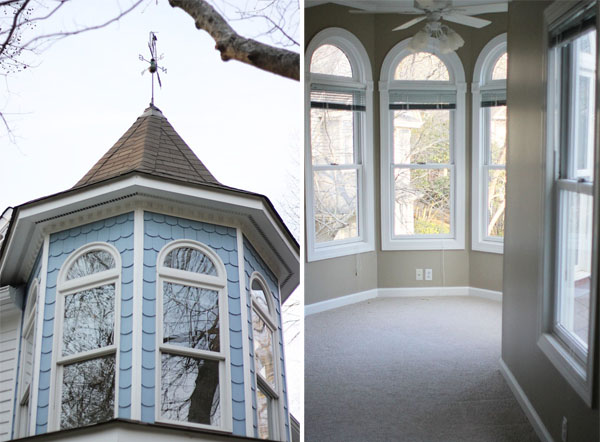 The turret off of our bedroom.
The fireplace mantel.
A mischievous cat peeking down the stairs.  True story, she tricked my friend Ben into thinking she was a ghost this weekend.