Happy Monday friends!  Our closing is in less than two weeks, and believe it or not, my mom and I actually spent some time packing boxes this weekend.  Yay for being on the ball for once.  In preparation for the move, I have been eyeing all of our existing furniture/decor and trying to decide what can be further beautified and what might need to hit the bricks.  I'm sure you guys have all seen the pretty painted baskets that have been everywhere for the past several years, with my favorites (of course) at Serena and Lily.  Well we have this basket from Corey's childhood that has been laying around and could use some sprucing, so I decided to use my trusty spray paint this weekend to make things a little more interesting.  There is nothing notable about this, other than I finally had the aha moment to do it.  Isn't it great when small (and cheap) things make a difference?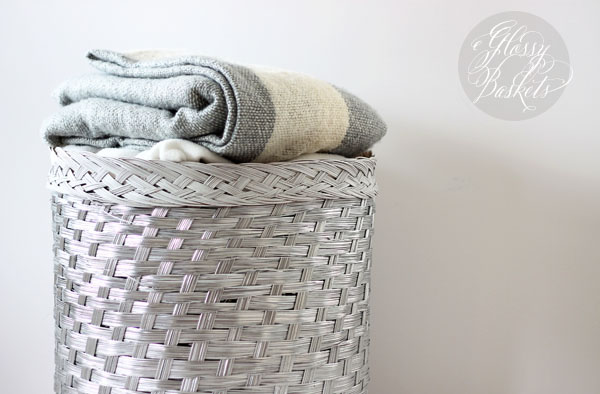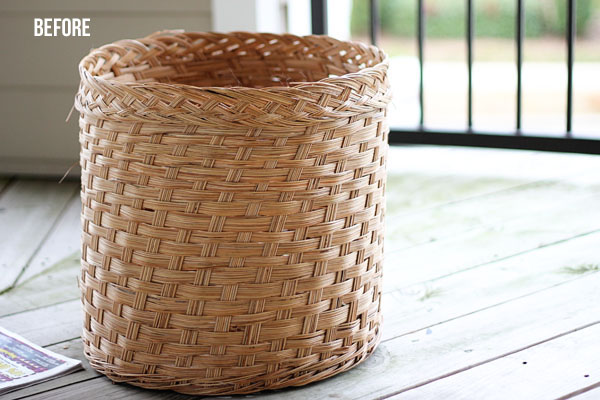 Here is the lovely basket that stored many of Corey's basketball caps and socks over the years.  Nothing wrong with it, just a little blah.  To make it a glossy beauty, the oh so complicated steps include:
1) Spray paint with whichever bottom paint you would like.  I used a nice Krylon White, which was both primer and paint.  I always appreciate that.
2) Tape areas that you want to keep white, and then spray paint with top color (I used Krylon Metallic because I wanted it to be glossy you see).  I originally intended to have another white stripe in the middle but it seemed weird and out of place so I painted over it.  Finished!