I realize that our wedding was approximately 1 year and 3 months ago, and that I have completely saturated the blog with pictures from the wedding, but I have something that is too good not to show.  Forgive me.  You might remember that I asked our wedding videographer to take video of the wedding day without any editing, allowing me to pay a lower price.  I also asked our friend Jim to edit the video, with only gratitude (and cookies) as reimbursement.  Well he finally finished said video, and it is every bit as beautiful as I imagined.  I am forever grateful.  Thank you also, obviously, to Ben from Whitney Photo + Video for taking such breathtaking footage of the day.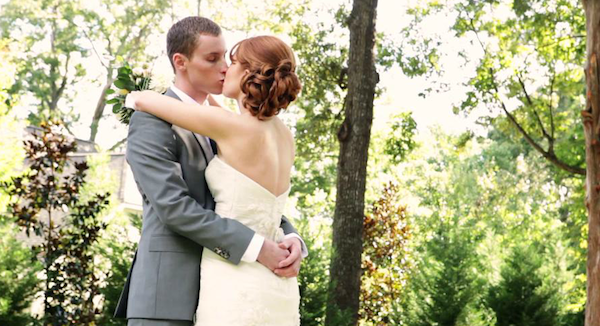 (Video link here if you are having trouble seeing it.)
Jim also made a second montage of the reception that is just as gorgeous but a little more fun, set to one of my favorite Bloc Party songs.  Unfortunately, it is too large to fit into Vimeo.