I had every intention of making a gift guide for you guys.  I really did.  But when I saw the wealth of gift guides already available, I thought it would be better to just share my favorites with you.  There is some really good stuff happening here.
Creature Comforts is probably my favorite blog right now.  Ez is constantly bring new and inspiring content, and every single one of her posts is like a work of art.  Lots o pretty.  She made several great gift guides this year, including stocking stuffers, for her, and for him.  My most favorite was the Holiday Wrap and Cards Guide, which had me drooling all the way down the page.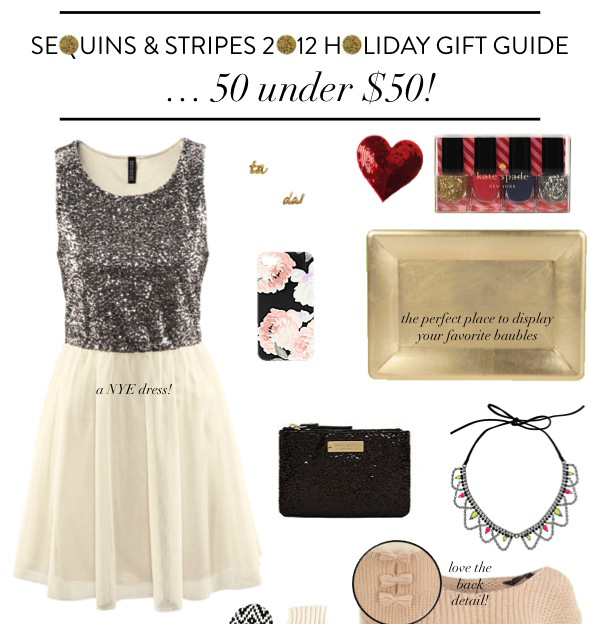 The ever adorable Liz of Sequins and Stripes went to town on gift guides this year, from For the Hostess and Stocking Stuffers to For the Office and the Holiday Obsessed.  Such a bevy of fantastic ideas.  Love the 50 under $50 guide for gifts for close girlfriends.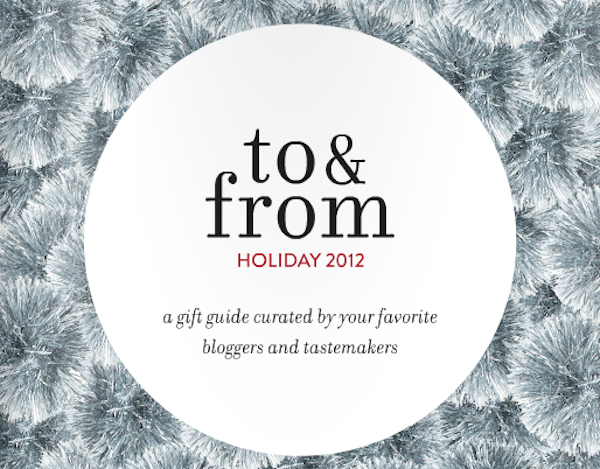 To and From is a brand new gift magazine created by a bunch of bloggers.  It is 142 pages and filled to the brim with tons of gift collages for inspiration.
Finally, although this isn't really a gift guide, I wanted to mention this neat website called Wantful that Bri from DesignLoveFest mentioned the other day.  So you put in who you are shopping for and how much you want to spend, and then you narrow down to optimal gift selections based on the tastes of your gift receiver (i.e., style, neatness, hobbies).  In the end, your loved one receives a book with different gift choices so they can redeem whichever gift suits their fancy.  Pretty cool right?
Any gift guides I missed?  Who are you guys having trouble shopping for this year?