Today is kind of a special day for us.  It is our birthday.  Not either of our individual birthday (Thank God!).  It is Two Delighted's first birthday.  Our first post was one year ago today.  It is funny how it seems like forever and ever ago and just yesterday all at the same time.  Sometimes it is pretty amazing what can happen in a year.  That is one of my favorite things to tell people when they are going through a rough patch.  When I think back to what my life was like one or two years ago versus what it is like now, it makes me realize how quickly life changes both in big ways and also in little ways that can make just as much of an impact.   We want to take a few quick minutes today to thank all of the people who stop in to share their morning coffee or evening tea with us daily or even every now and again.  You really mean so much to us that we couldn't even explain.  If I could thank you all in person, I would probably embarrass you by getting all teary eyed.  I am a crier after all.  We also wanted to thank all of the other bloggers who we have become good "internet" and real life friends with through this experience.  You have been a great inspiration to us as well as making us feel encouraged and we love you.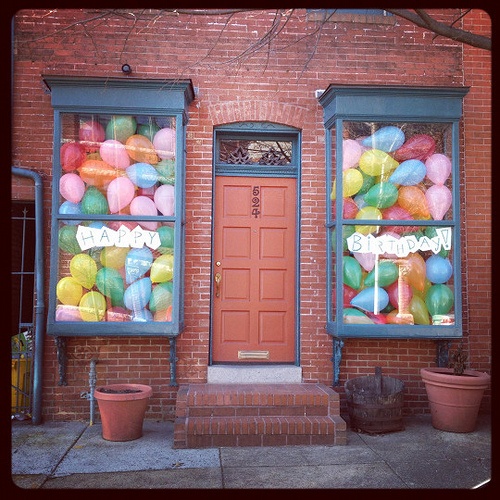 If any of you were planning to send us a birthday present (which you obviously were ;)), please consider donating the money to the American Red Cross to help the victims of Hurricane Sandy instead.  They have been weighing heavily on our minds, particularly as we enter the holiday season.
Here is a link back to our very first post.
Thank you from the bottom of our hearts.
Happy Friday everyone!  Hope you enjoy the first weekend in November!