Something pretty exciting happened in our little city of Charlotte this week.  We had the honor of hosting the Democratic National Convention.  That is a pretty big deal to be chosen from so many different cities in the country to hold such an important political event.  One of my favorite parts about politics is when they make speeches.  I think speeches have the ability to inspire people in a way that many other things don't.  Let me just say that Michelle Obama's speech on the opening night of the convention was so warm, insightful, touching, and powerful that it brought tears to my eyes (on several occasions).  I woke up the next day ready to read all of the wonderful things people had to say about her but was truly shocked to find many negative comments about her outfit, her appearance, and her in general.  This is so confusing to me because I think that no matter what your politics, Michelle Obama is a lady that is easy to admire.  So, of course, I wanted to put my two cents in on the topic.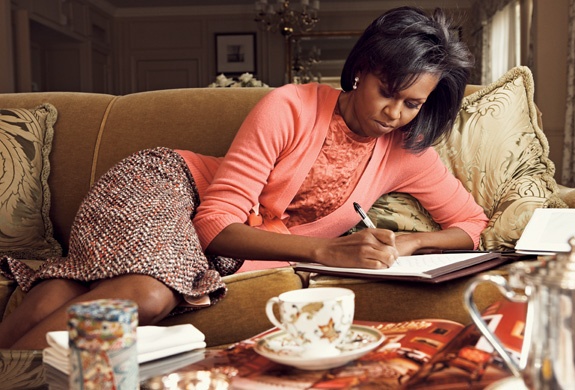 Michelle Obama makes me very proud to be a woman.  She is hard-working and extremely intelligent.  I mean, she went to Princeton, graduated with honors,  and then on to law school at Harvard.   She takes good care of herself and is so beautiful that to me, she almost glows.  But it is the kind of beauty that I think comes from knowing who you are and feeling good about it and not from boring things like measurements and symmetrical facial features.  I obviously don't know her personally but I think she radiates kindness and warmth and appears to be an excellent mother and wife.  She seems to think things through and make good decisions and is very well spoken and eloquent as was demonstrated in her speech that touched many.  I think that she embodies strength, grace, and elegance.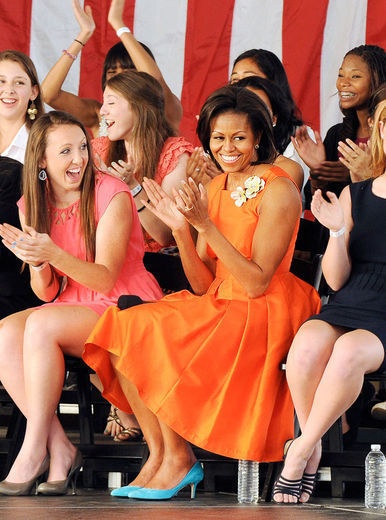 I figured that so long as everyone else is out there giving their opinions, I may as well share mine.  No matter what happens in the election, I think she has been a wonderful first lady and demonstrated characteristics that we should all aspire to, regardless of party lines.
Happy Friday ya'll!