This weekend we watched our dear friends Caitlin and Andrew get married.  It was a very special wedding for us because we consider both to be among our closest friends.  Andrew has been one of Megan's best friends since middle school and she met Caitlin's older brother Pete a few years later who quickly became one of her best friends as well.  Growing up, Andrew always had a crush on Caitlin, his friend's little sister who lived down the street.  They never dated until several years ago, but once they started it was obvious to everyone that knows them that Andrew and Caitlin are meant for each other and are like two peas in a pod.   The ceremony took place in a historic and charming church in uptown Charlotte.  It was a lovely ceremony and Caitlin was obviously breathtaking but I think our favorite part was the smile on Andrew's face when she was walking down the aisle.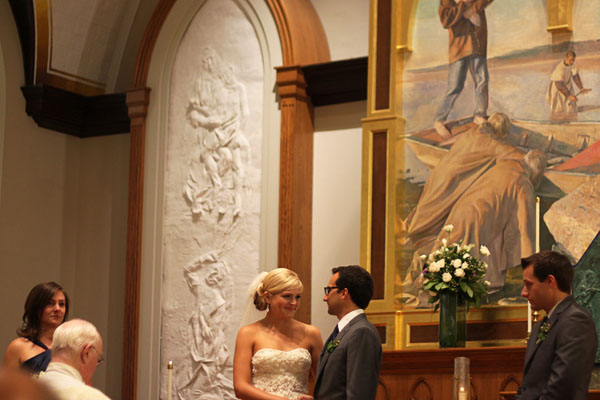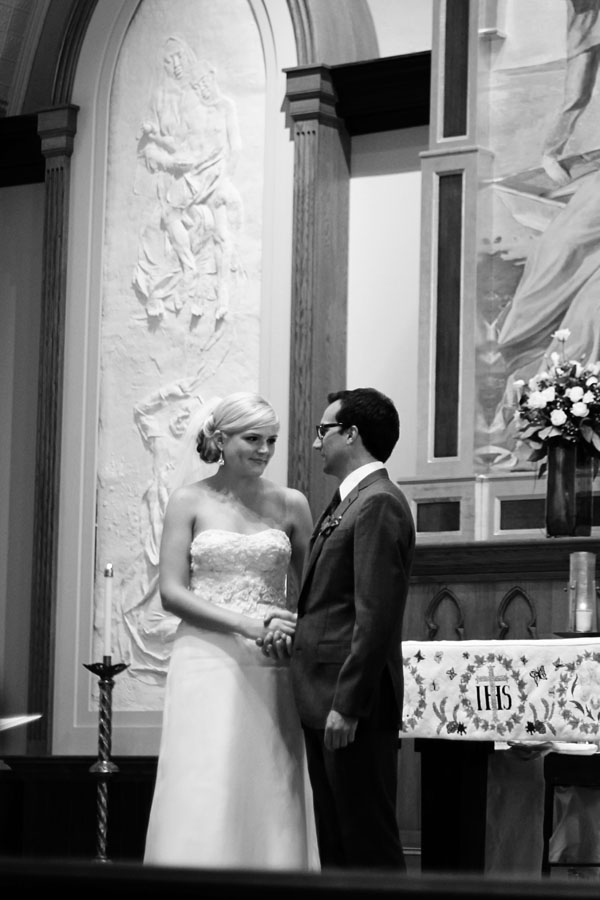 The reception took place at Bentley's on 27 complete with incredible panoramic views of Charlotte.  We highly recommend eating there if you are in the area and want a fancy pants dinner.  The food was delicious and their wedding cake was inspired by the skyline in downtown Charlotte.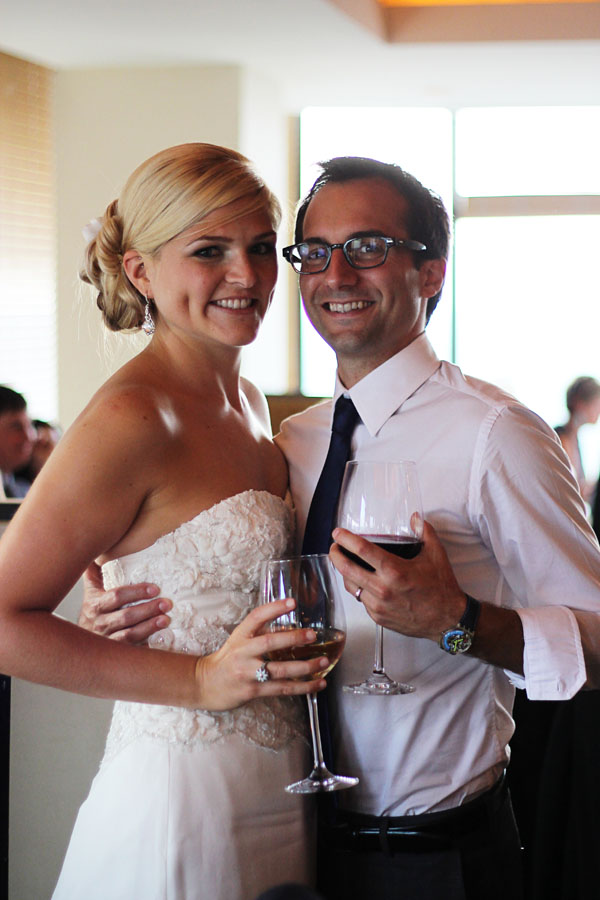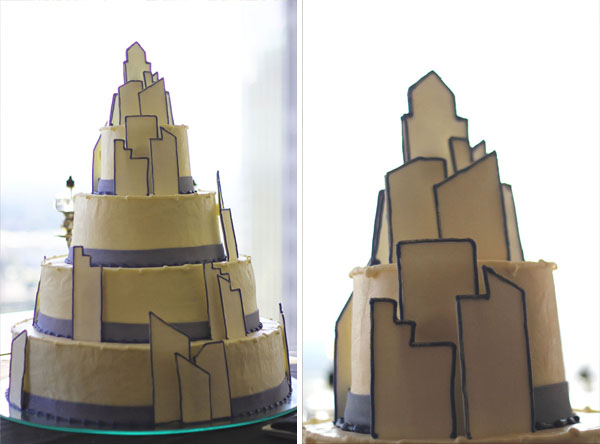 It was a truly special and beautiful evening and we are sad that it is over but so happy for Caitlin and Andrew!  We love you guys!