So, as many of you know, our wedding was featured on Wedding Chicks last week, which was really super exciting.  Kind of like a dream come true.  But I want to be honest with you guys, so I must tell you that I didn't realize that they would be publishing my budget information, or that they would be making the entire post about how much a DIY wedding would cost.  I of course gave them all of my pricing information, so they had complete rights to publish it.  But when I saw the title of the post and that image at the end showing my price information verbatim, I was terrified.  Not because I felt bad about what we had spent, but because I knew how sensitive the topic of cost can be.  As I expected, there was a bit of a backlash from people that thought we spent too much on this or that, and more surprisingly, didn't think our wedding was "DIY."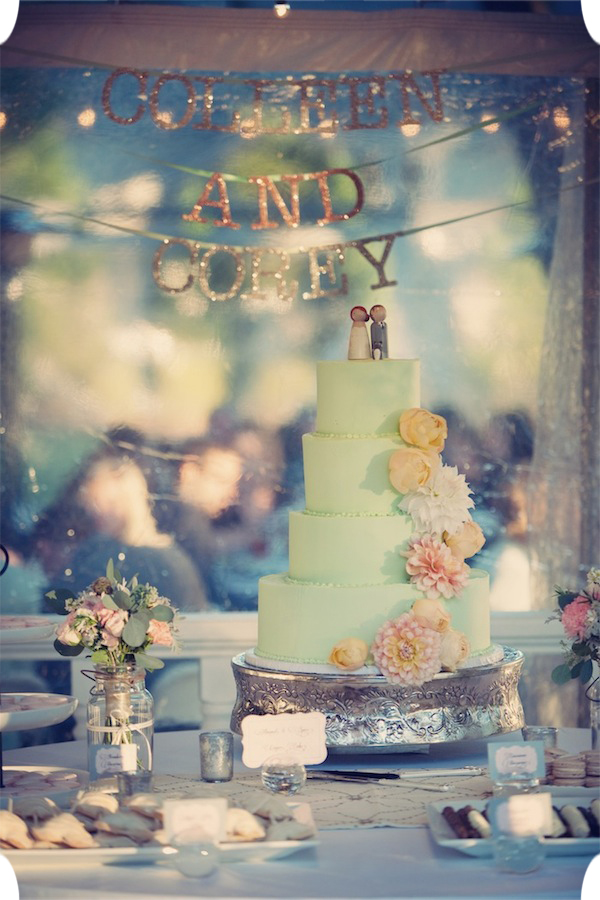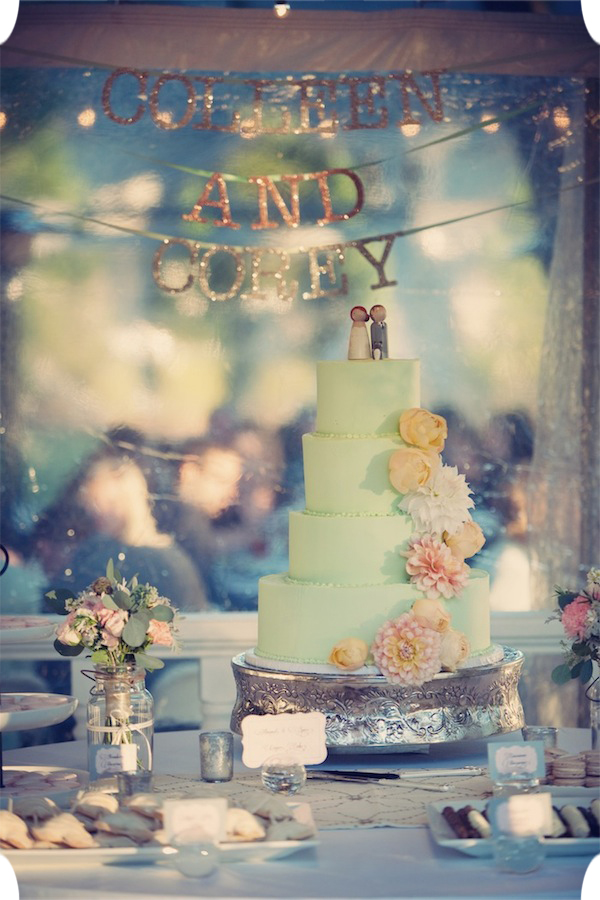 Image by Abigail Seymour Photography
So that got us thinking.  What really makes a DIY wedding?  Is it only a DIY wedding if you make your own cake, print your own invitations, serve your own food, and grow your own flowers?  Our label of "DIY" though unimportant, was something that I had never even questioned before.  When people ask us what our blog is about, we often say we do a lot of  "DIYs", but that certainly doesn't mean that we make our own paper or paints.  What we do is use the supplies at our disposal to emulate other, possibly more expensive, things that we have seen.  We use craft paper, glue, and twine to make inspirational images and ideas into reality, where our product is hopefully worth more than the sum of its parts.
Images by Abigail Seymour Photography
One of our inspirations while planning the wedding was the blogger from Hey Gorgeous, named Rhi.  She spent many months before her wedding refinishing a dresser found on the side of the road for her dessert table, gathering little special touches including black lace for her bouquets, and purchasing and crafting all of her wedding decor.  She spent the entire day of her wedding carefully setting up her decor, so much so that she was late for her hair appointment.   Her wedding was so beautiful that she has since become a very successful wedding planner, who now works diligently to make other brides dreams come true.  Just because she didn't bake her wedding cake or grow her own flowers, does that make her wedding any less of her own creation?  I'd say probably not.  I have a feeling she wouldn't either.
Images from Rhi's gorgeous wedding by Amanda Wilcher via StyleMePretty
I know how fortunate I was to be able to afford the many things that made my wedding more expensive: my dream dress that tripled the original dress budget, letterpress invitations, a fantastic and sought after photographer, a to-die-for delicious cake, and a last minute videography decision that I will never regret.  However, I don't think any of these things, or my budget, makes my wedding any less DIY.  What do you guys think?
Sorry for the novel, I just wanted to get this off of my chest.  Thank you so much for the many of you that wrote such nice comments on facebook or the Wedding Chicks post itself.  We feel very lucky to have you guys as our posse.