Megan and I took a little vacay this weekend to go visit one of my most favorite people, a lovely and charming friend by the name of Kyle. You might remember her from my mention of our brownie shenanigans in high school.  She is now living in NYC and is brilliantly successful, working for a large bank.  Don't ask me what she does because I am not good with banking things.  She has been working ridiculous hours by day and attending law school by night.  No sweat, right?  Anywho, she has always had impeccable taste (Anthropologie was her favorite store when I was still wearing Britney-like midriff shirts), so I requested that she plan all of our weekend activities.  We arrived late Friday afternoon, fluffed ourselves at our hotel, and grabbed a cab to meet Kyle at Commerce.  I'm not sure if there is a word for how delicious the food was.  Particularly the cake, which came with a birthday candle.  I have been dreaming about it ever since.
After dinner, we took a stroll along the water near the West Village, where she totally lives.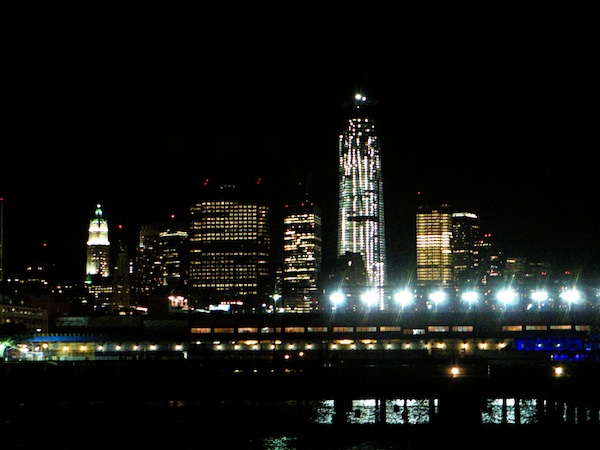 The next morning, Meg and I leisured in bed for awhile and ordered some room service, which is possibly the best thing to ever happen.  Doesn't it just exude luxury?  We were feeling very luxurious.
We finally dragged ourselves out of bed to do a little bit of retail damage.  We took the subway to Soho and immediately called Kyle to find our best coffee options.  After making several purchases in the form of a skirt and top (for me) and two dresses (for Meg), we met up with Kyle.  We walked through the farmers' market and stumbled upon a parade complete with a stirring Thriller rendition.  And also a dog that I wanted to take home.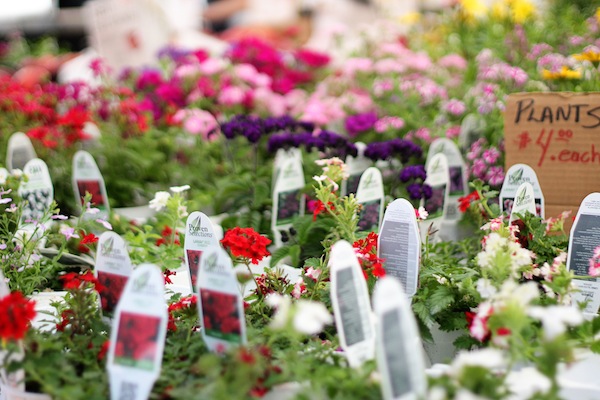 Meet Kyle.  Isn't she adorable?

Then – and there should really be choirs singing at this juncture – we arrived at Megan's Mecca that is ABC Carpet and Home.  Doesn't it give off such a warm glow?  You just want to live there.  And buy all of the things.  That you can't afford.  Megan found many very special friends in the form of poufs and carpets.
We ate a quick lunch and went to Kyle's favorite New York museum, the Frick.  The museum inhabits an old mansion located directly next to Central Park, which is pretty astounding.  The collection is relatively small but absolutely breathtaking.  After we felt that our culture quota had been fulfilled, we bid Kyle adieu so she could get ready for her party the same evening and headed over to Laduree.  The macaron store.  There was a line out the door but we waited patiently so Megan could see how hers compared.  Can we just say for the record that Megan's macarons beat Laduree's by a mile.  Maybe more.  They put this weird filling in and it is really not the ticket.  How you can ruin an almond macaron, I will never understand.  So what we have learned by this is that Megan's macarons are actually the best on the east coast.  So there that is.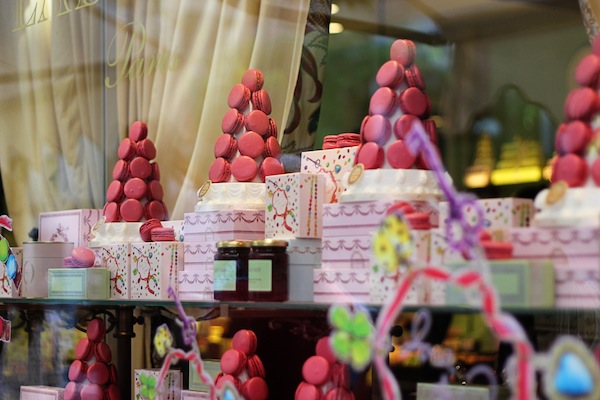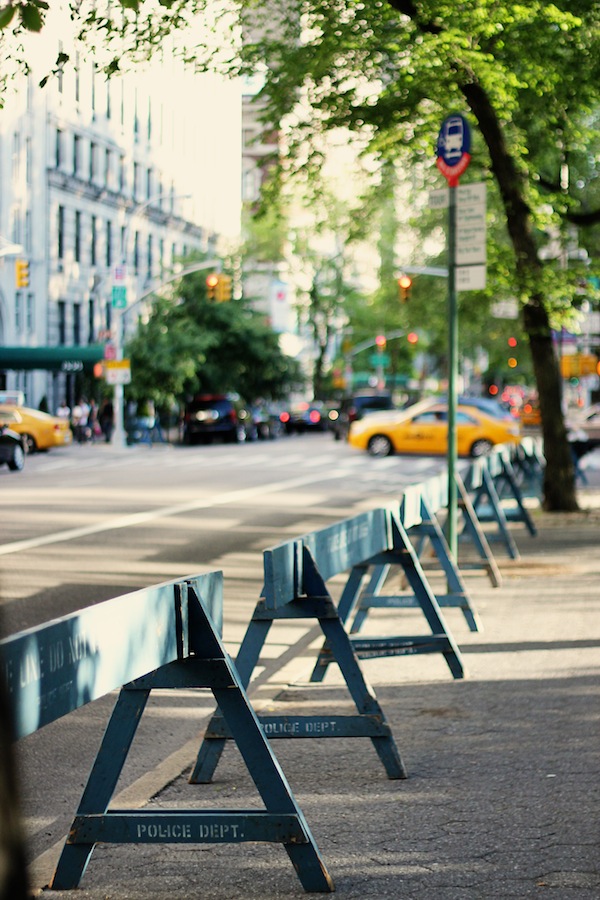 Later that evening, we arrived at Kyle's gorgeous apartment, greeted by pretty pink beverages and another old friend from school.  Greg is also living in NYC and is about to move to London to get his MBA.  London, people.  So jealous.  Although I was not super close with Greg in school, Megan and I have decided that we love him and want him to come live with us.  Because he is awesome.
Sunday morning, we took one last walk through the city and found Grand Central Station as a happy accident.  It was unbelievably stunning.  Who knew a train station could be so beautiful?  With such a fantastic ceiling.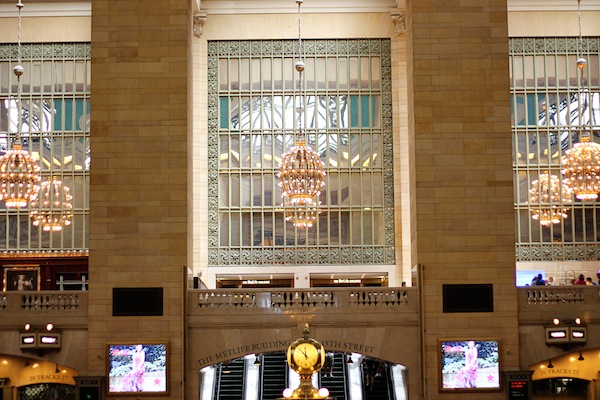 We finally caught our plane to venture back to Charlotte.  New York (and Kyle), I have a feeling we shall see you again soon.