Upon recommendation by a friend of ours, today I followed a link to a website that shares letters written by famous and historical figures.  The link was to a letter written by Ronald Reagan to his son but as soon as I started reading down to different posts, I became completely transfixed.  Looking through, I found many letters that were scanned in and shared in their actual form.  You see, I love letters.  In a day and age where text messages and emails run rampant (and I guess you could make the case that emails are letters as well), it makes me nostalgic for a time when letters typically consisted of pen to paper.  Or at least typed and signed.  There is something so intimate about a person's handwriting.  When I find little notes and letters written to me by grandparents and other people that have passed away, I always feel like hugging them because it is like a little piece of them that is still left here.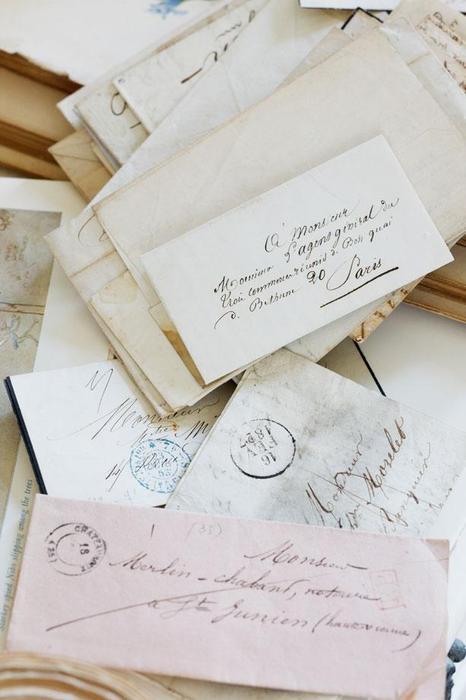 I also think that I can express my feelings most accurately through writing.  I find that sometimes when I am speaking,  I have difficulty finding the exact words to convey my thoughts.  Or I end up saying something that I don't really mean.  The beautiful thing about letters is that I can make sure to take the time and find the right words.  While I know that speaking in person is the best way to communicate , I feel like when I write something in a letter, I am often able to more clearly communicate what I mean.
Do ya'll wish written letters were still as common as they once were too?