As Colleen mentioned yesterday, this past weekend, we styled a tablescape for spring in my backyard.  This was a very special tablescape for us because not only were we in love with the way it came out, we also love our beautiful and talented bloggie friend Drew from Coral Cafe, who joined us in the crazy circus that is styling a tablescape.  Making new friends has been a very unexpected and fantastic part of starting Two Delighted and we couldn't be any more excited about it.  We all worked together to choose fabrics and pieces for the table, talk about DIYs, and implement our plan.  I have to say that we make quite a team.  Drew is an amazing graphic designer and she made a menu and place card situation that was PERFECT.  I will now quit rambling and just let the pictures speak for themselves.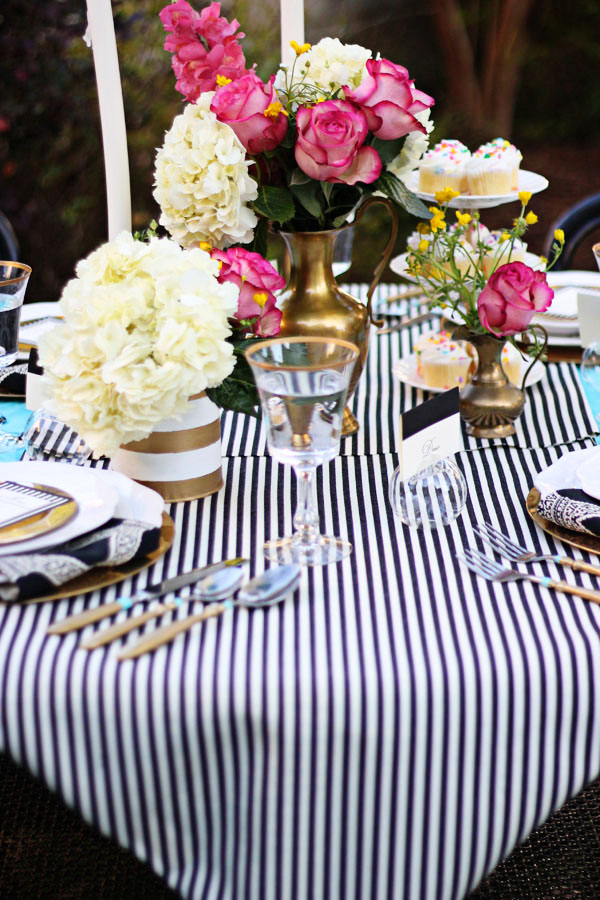 The beautiful menu and place cards that Drew designed: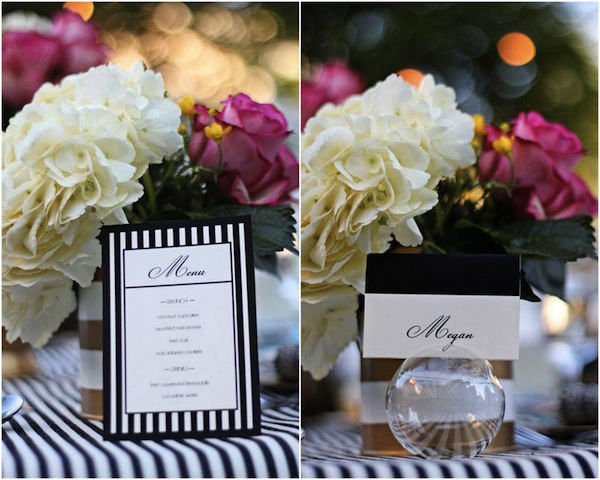 The painted silverware was a DIY done by Colleen and I that we posted about yesterday for those who missed it.
The watercolor globe lantern that we created for the tablescape was super simple and I will post the DIY on Thursday.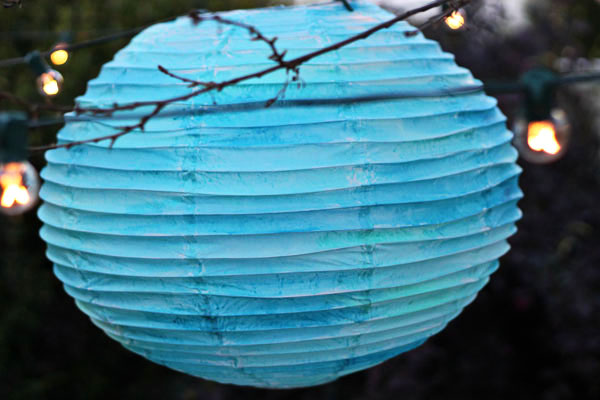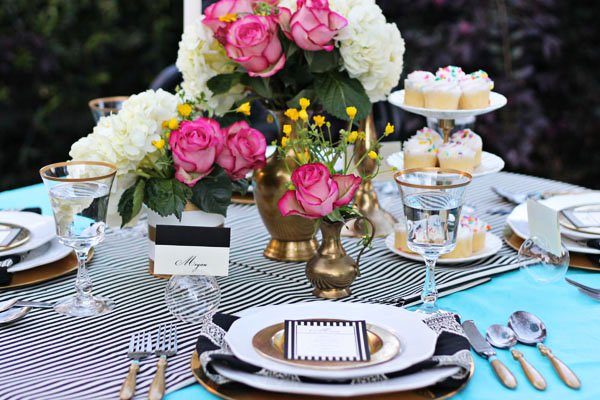 And then it got dark outside and things got very romantic…
As usual, I apologize for including too many pictures, but I just couldn't help myself.