Last Thursday evening, Megan and I were lucky enough to attend a wonderful event that we were invited to by a friend of ours, Lindsey Regan Thorne.  Aside from being a makeup and hair genius (she was my wedding beautifier), she is also a popular Charlotte blogger and a wedding designer for one of Charlotte's premier wedding planning companies, Weddings and the City.  If you are in the Charlotte area and are planning a wedding, you should really enlist their assistance.  They are AMAZING at what they do and further proof of this was offered up to the world on Thursday when they had a party to launch their partnership with Atlantis Resorts and the One and Only Resorts in the Bahamas.  Due to their stunning work on a destination wedding, Atlantis contacted Weddings in the City to design five signature look books that they could offer to lucky brides having a destination wedding at one of their resorts.  So last year, Lindsey and photographer extraordinaire Kristin Vining flew out to the Bahamas to design and photograph the different wedding options.  It makes me feel tired just to think about all of the work that went in to creating them.  Having these options available to brides is so amazing because it takes the stress out of having a destination wedding.  Instead of having to worry about being able to see how your vision will take life, you can know ahead of time exactly what your wedding can look like.  These five options are breathtaking and having these look books at your disposal makes it that much easier for your vendors to be ready and able to implement magazine worthy weddings.  Here are some images from my three favorite looks.  I am partial to In the Garden.
In the Garden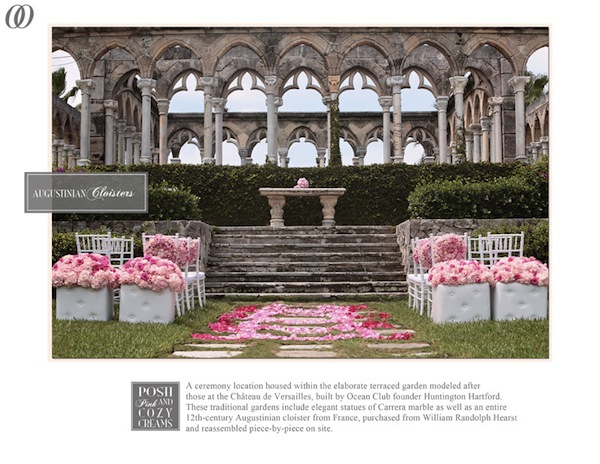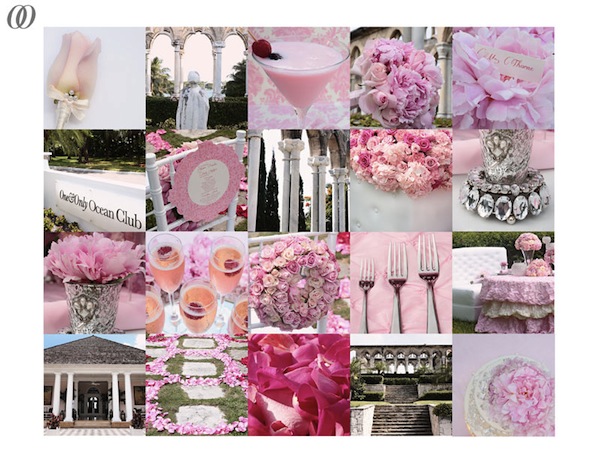 Organic Romance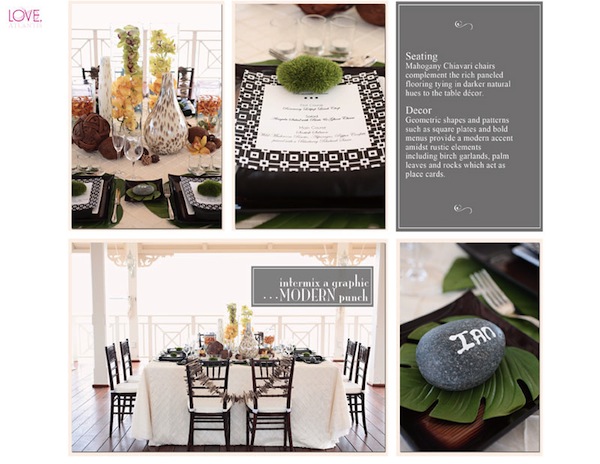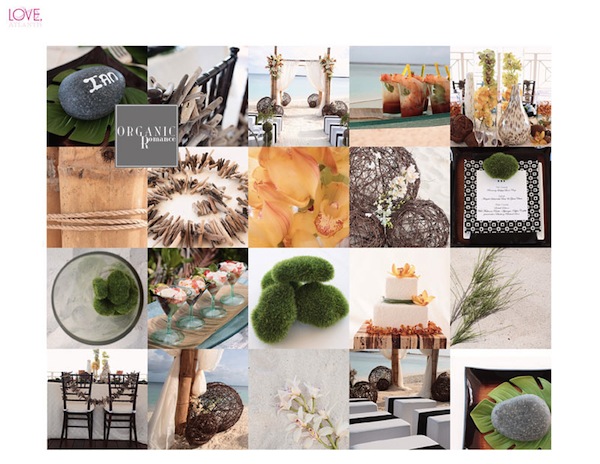 Sun Kissed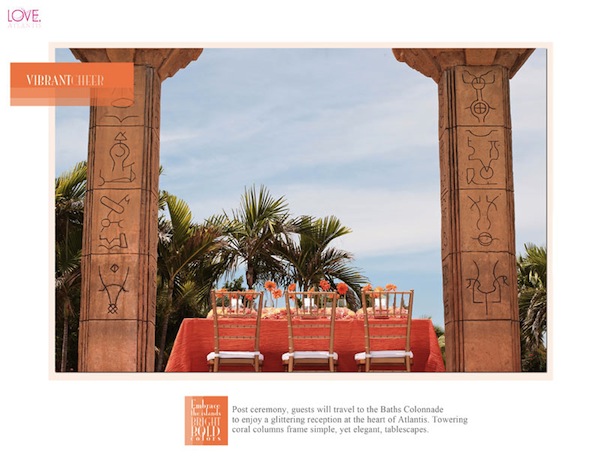 All above images by Kristin Vining, taken from the Atlantis Look Book Website
I mean.  You die, right?
The event was really beautiful and special because of the wonderful people whose success we were celebrating as well as the inspiring talent that was on display.   We were so excited to get to see Lindsey Regan Thorne again because not only is her personality infectious, but her creative talent will knock your socks off.  We were also able to meet the other Weddings and the City ladies including Kristin Vining who is so sweet, charming, and crazy talented.  She is one of the best photographers around, and I have always been a huge fan of her work.  Their space is so fantastic and it was decked out for the party in an island theme.  Makes me sad I'm not on the beach :).   We particularly enjoyed the food (of course) and they offered a signature cocktail that was so amazing, Megan helped herself to two.  We will definitely be making them in the near future as Meg stalked the bartender throughout the evening to figure out the ingredients.  It was so fun to meet the many Charlotte wedding vendors that were there as well as another adorable blogger named Drew whose blog (Coral Café) you should definitely be reading.  I also ran into a high school friend named Hayley who is now behind the lens of Hayley Juliet Photography.
Hellllllo delicious.
Isn't their studio stunning?  I could live there without any trouble.
Lindsey gave each of us this fantastic bag.  Isn't that sweet?  I think it has become permanently attached to Megan's side.  I have literally seen her using it 3 times since then.
They had images of the looks flashing on computers and flat screens so we could continue to look at the beauty.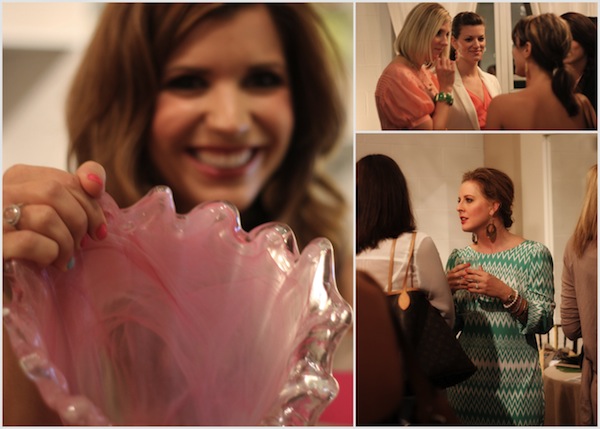 Lindsey was so cute walking around with this bowl to make sure people entered their cards for the drawing, I had to get a picture.
A trip to Atlantis was given away towards the end of the evening which ended up being a very special part of the party.  A woman that we met and fell in love with earlier in the evening (Meg and her discussed their obsession for The Bachelor) ended up winning.  The thing that made it truly amazing is that she lost her daughter a couple of years ago to cancer and she and her husband have been trying to plan a trip to the Bahamas to spread her ashes.  Now they get to do that.  If that isn't magic I don't know what is.  The bottom right picture is her reaction right after they called her name as the winner.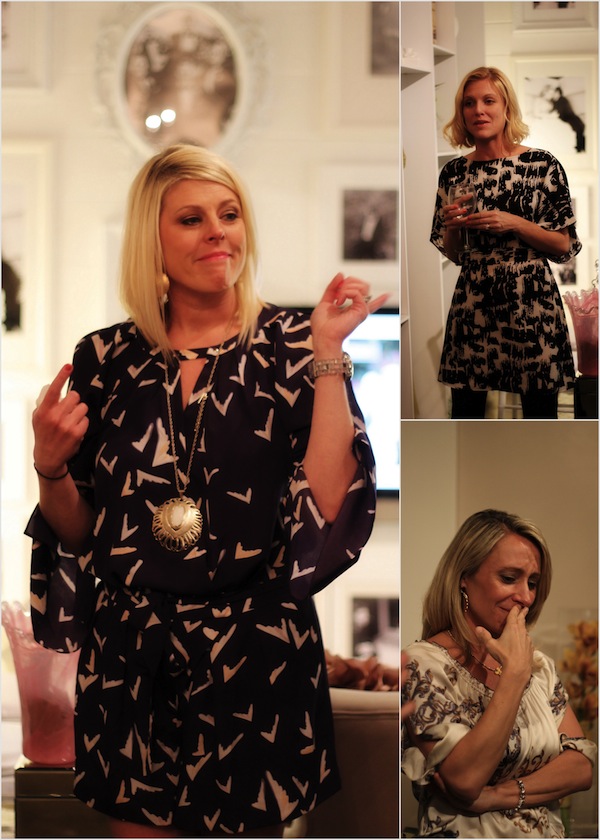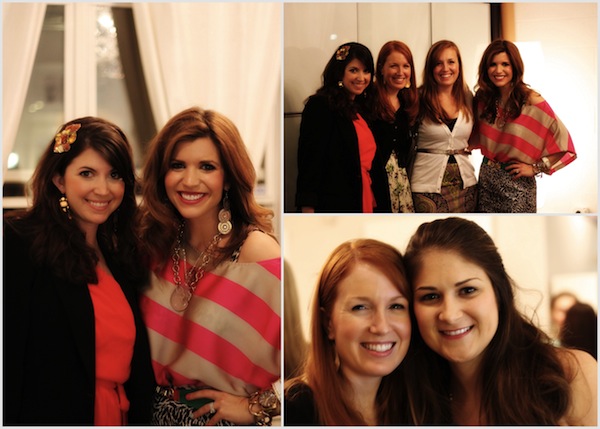 If you are thinking about a destination wedding, this is really something you should consider.  These ladies are fantastic in every way and their effort with the Atlantis and One and Only resorts has made having a gorgeous dream wedding that much easier.  Can't wait to see one of their look books come to life in a real wedding.