This past weekend, Colleen and I decided we wanted to do something different.  When you do as much crafting, baking, interneting as we do, you often spend a lot of weekends inside your house.  We needed an outing.  So we decided to hit Ikea during the day (which was okay but had nothing that really knocked our socks off) and then stop at Amelie's French Bakery for dinner and dessert on the way back to Colleen's.  I am ashamed to say that despite it being in Charlotte since 2008 (really?) and my love (obsession) with all things French, I had never been to Amelie's.  It did not disappoint.  It is super cheeky and cute inside and the food displays were true beauties.  There were hipsters as far as the eye could see.  The only downfall was that it was a little crowded for my liking, but the quirkiness of the decor and atmosphere made it worth it.  I was really confused that so many people had their laptops, textbooks, etc.  There is absolutely no way someone could study there.  I think they were pretending.  Probably just a good excuse to hang there all night without looking like you're loitering.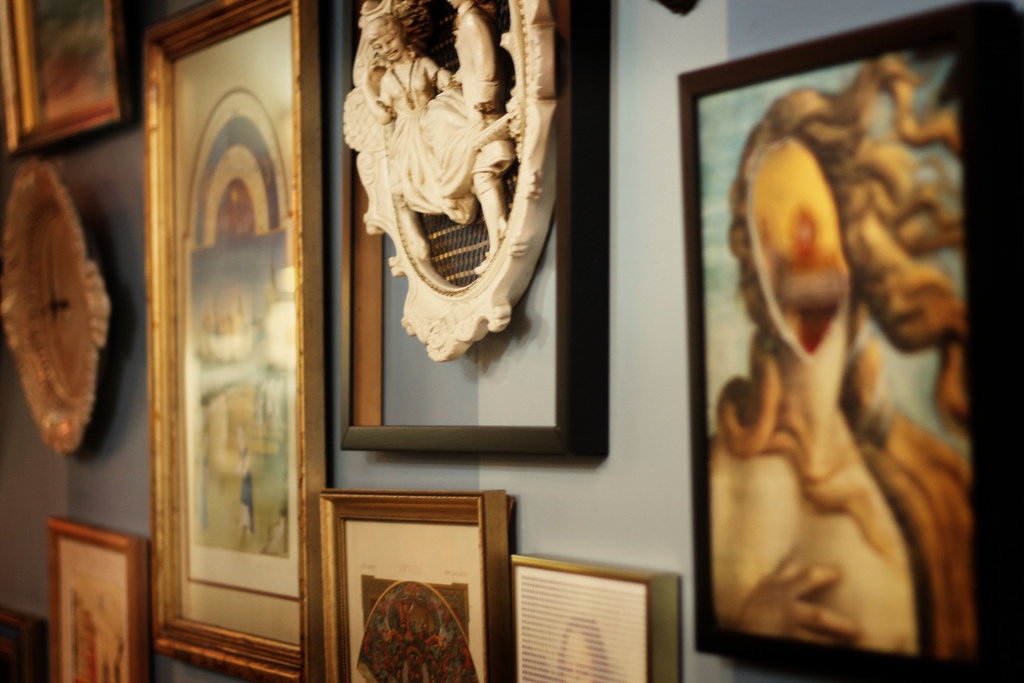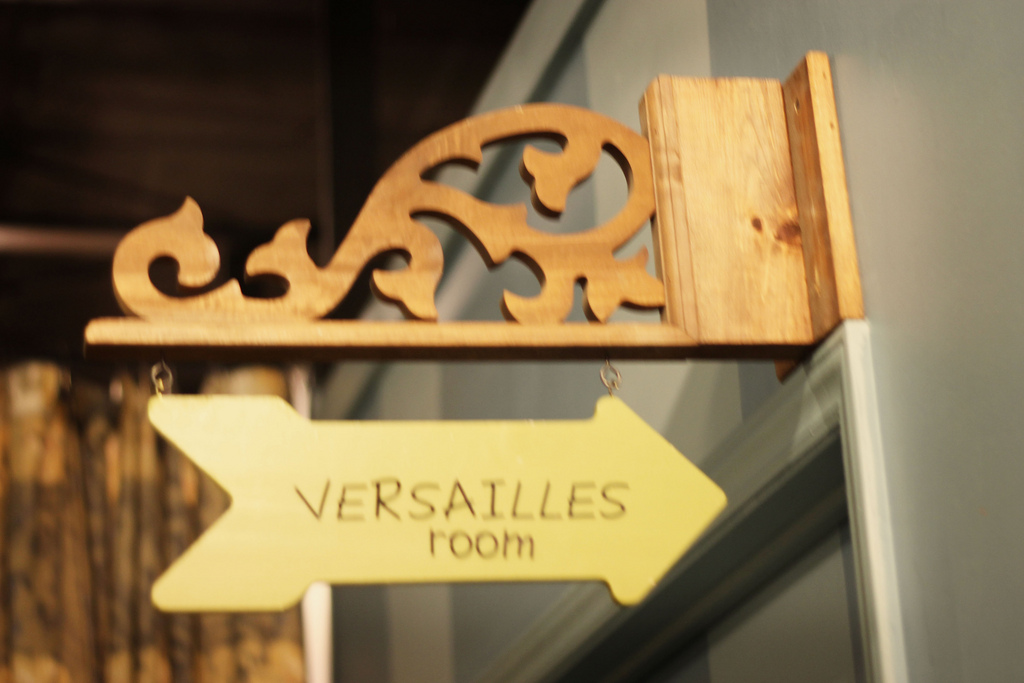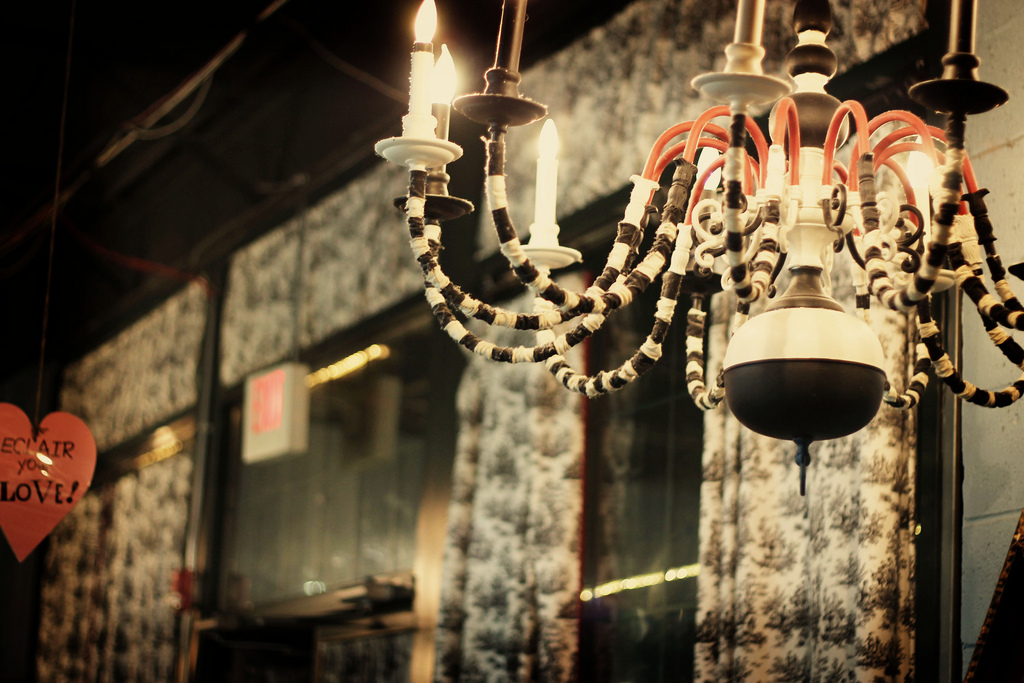 This gentleman was quite happy to have his picture taken.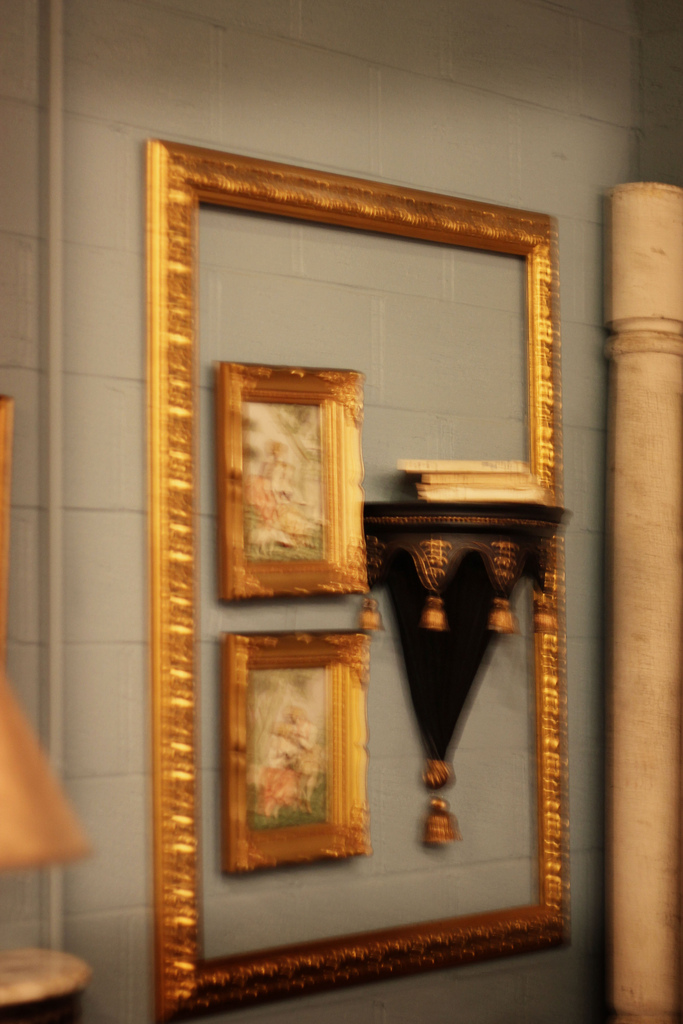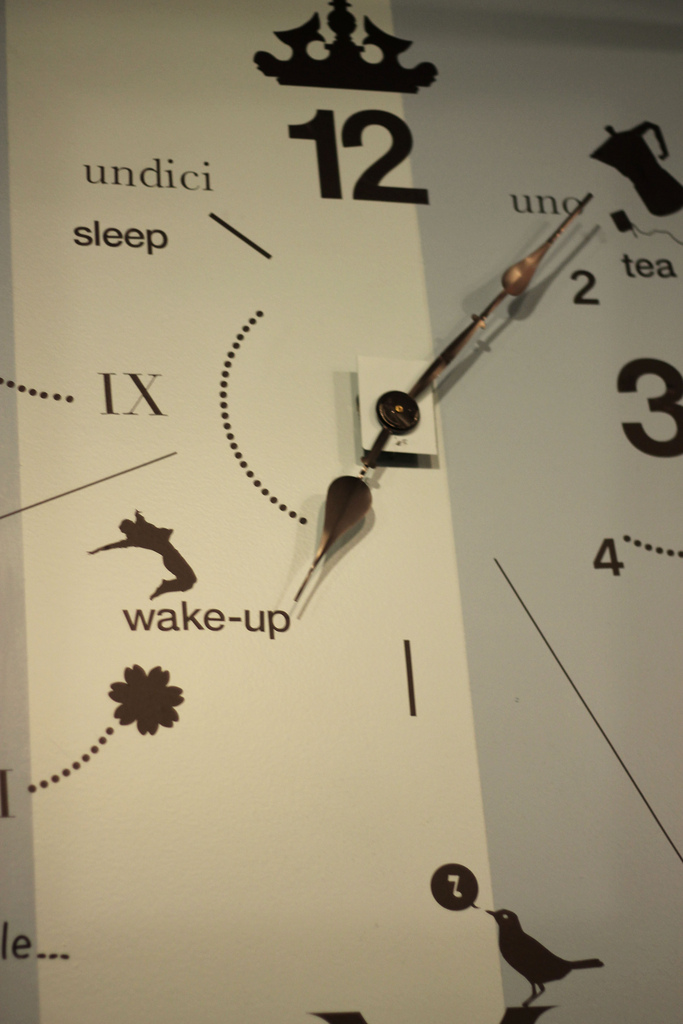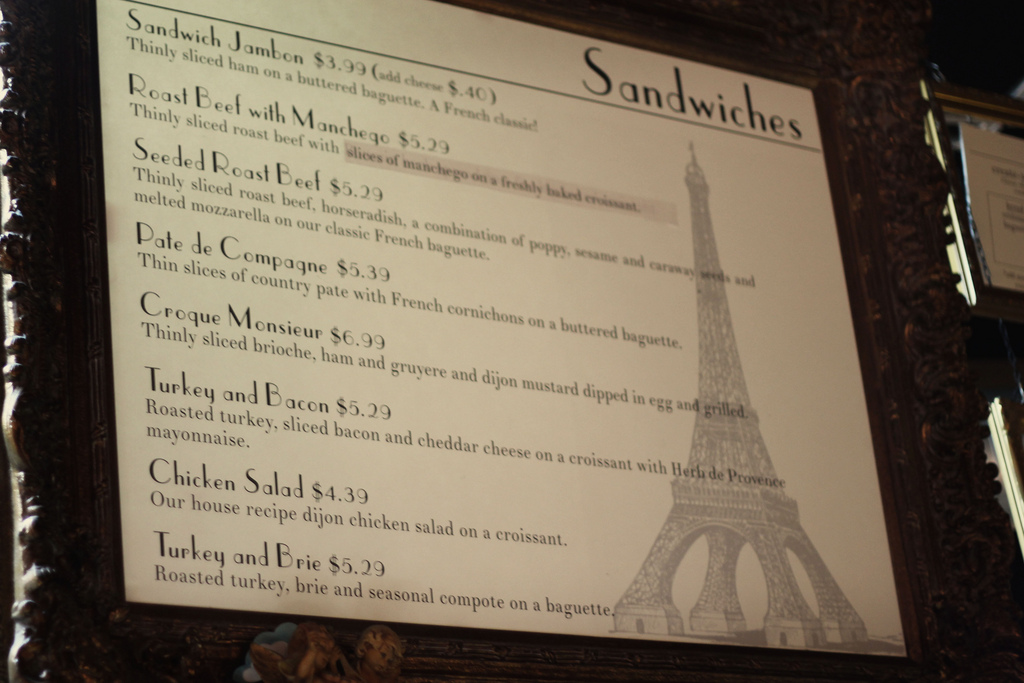 Colleen got the Turkey and Brie and I got the Croque Monsieur and we both had the special salad.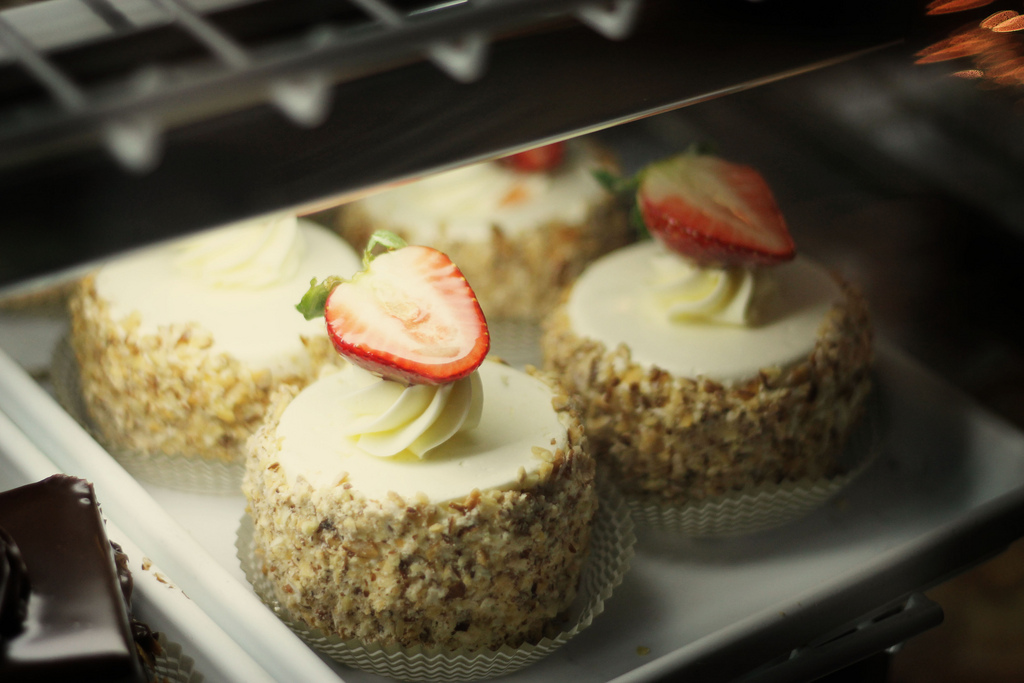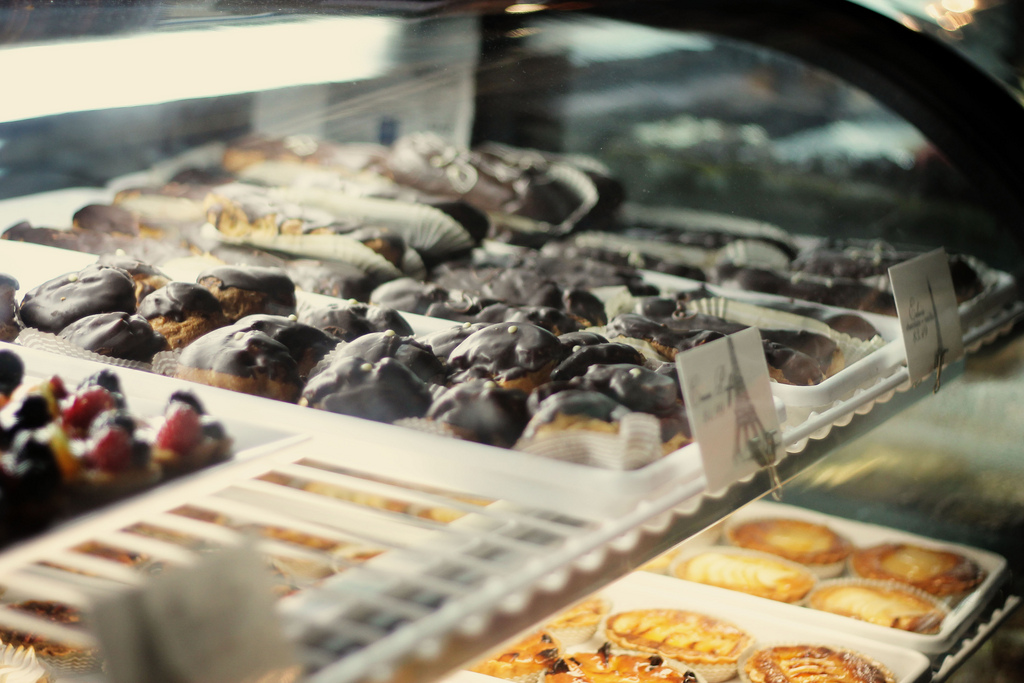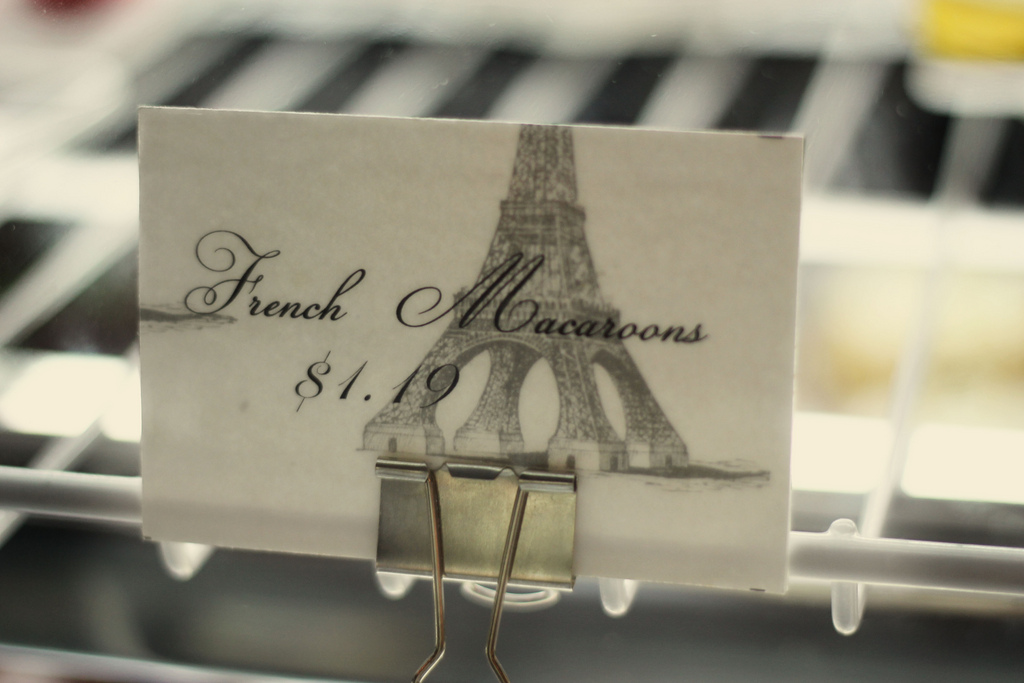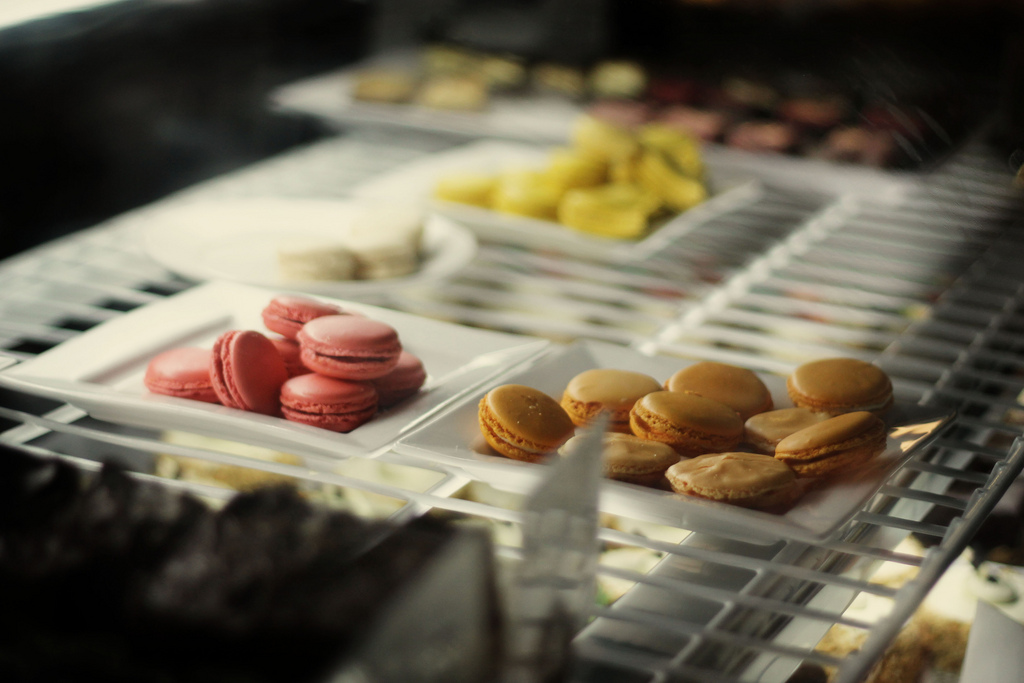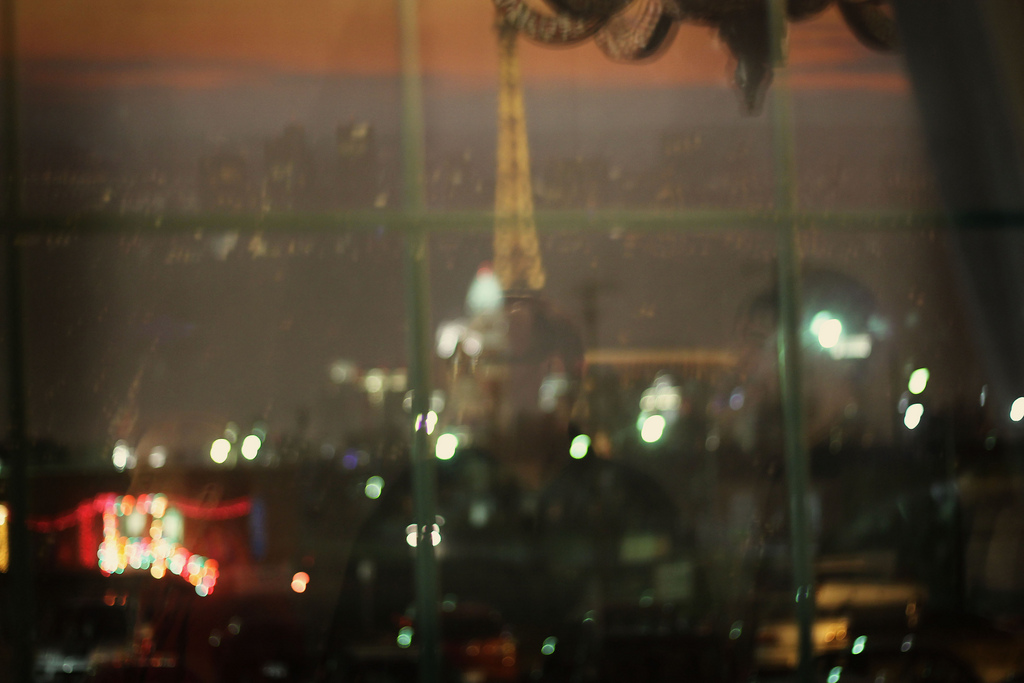 This was so weird.  I was trying to take a picture of downtown Charlotte from inside at Amelie's and the mural poster of Paris behind me reflected off the window and ended up in the picture.  Pretty cool right?
The experience overall was excellent.  We managed to find a table, which was a miracle, and our sandwiches and salads were phenomenal.  Then we both ordered the vanilla chiffon cake with strawberry garnish along with lavender lemonade and took them back to Colleen's because we were feeling guilty that people were waiting for tables.  I hate to say this, but the cake was not as good as we wanted it to be.  Because it was cold from being kept in the case, the icing was kinda clumpy and not creamy.  And it wasn't all that sweet.  It did taste better after being left out for a few hours.  The raspberry macaron that I bought was not very good either.  Oh well.  I will persevere and try something different next time, which I have a feeling will be very soon.
Have ya'll ever been to Amelie's?  Do you know of any other fun or delicious places we need to check out in Charlotte?
Happy Friday!