I will not call this a DIY because I basically just used already made products and put them together.  The only thing that I crafted were my trees.  It all started when I was on the internet researching options for things I might want to purchase on my journey to ABC Carpet and Home in New York.  This was obviously very important research.  🙂  I spotted something that I immediately knew had to be my trip souvenir.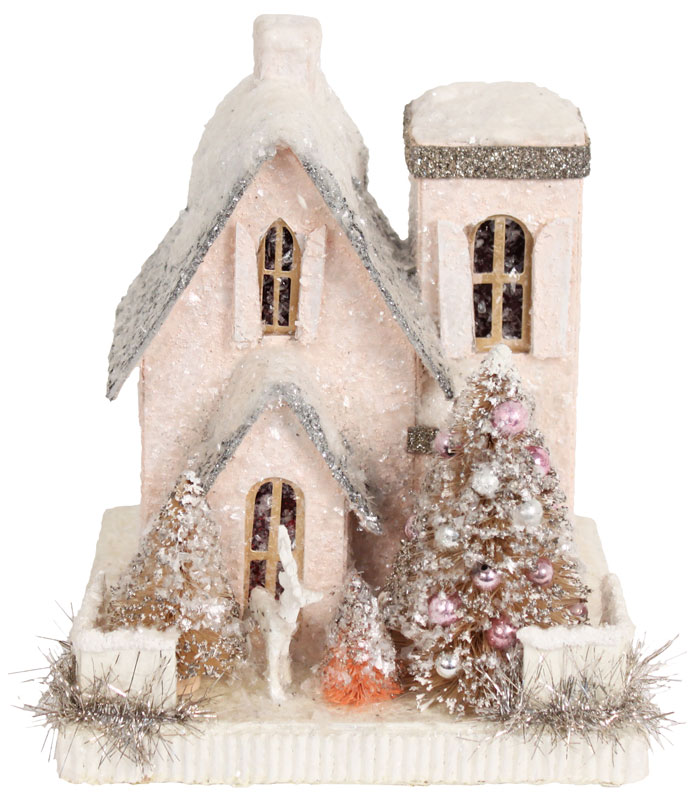 Yes, I am crazy and ridiculous enough to spend money on a little pink sparkle house.  I accept no judgement from the likes of you.
You see, when I take a trip, I usually like to buy some sort of art.  Always something relatively cheap.  Because I was going to New York at Christmas time, I thought a Christmas decoration would be nice.  Unfortunately for me, they were sold out.  Big bummer.  I found this glass display case that I fell in love with and figured I would just buy that instead.  Then, as I circled the store for the 50th time in my hesitation to depart, I realized that the tiny sparkly house ornaments that they had would probably fit in my display case.  And so I went about purchasing the key items to create my little village.   I bought the case and 3 little sparkly house tree ornaments.
When I returned home, I found another sparkly house ornament at Walmart (for exactly 1/10th what I had spent on the others.  Crap.) and used some leftover trees from my snow globe escapade.  This time, I decided to bleach out and dye some of my trees pink (obviously).  I added some powdery snow to the bottom of the case to cover the mirrored surface.  Here are some pictures of my final product.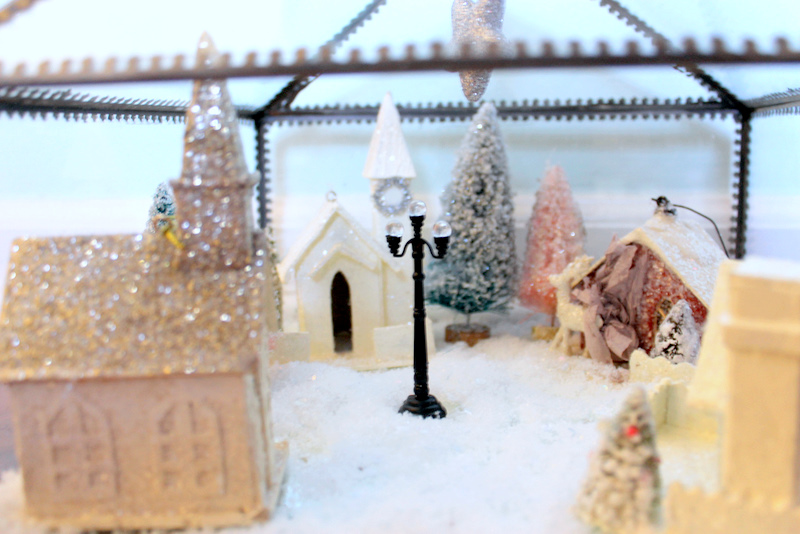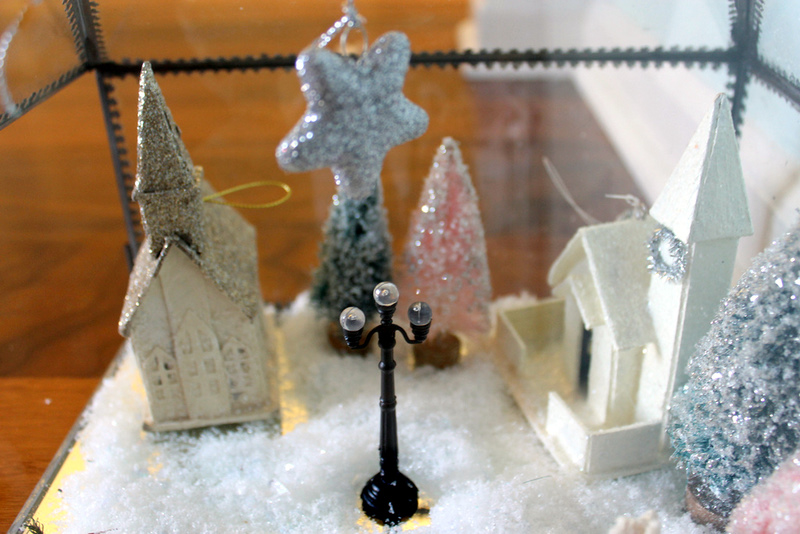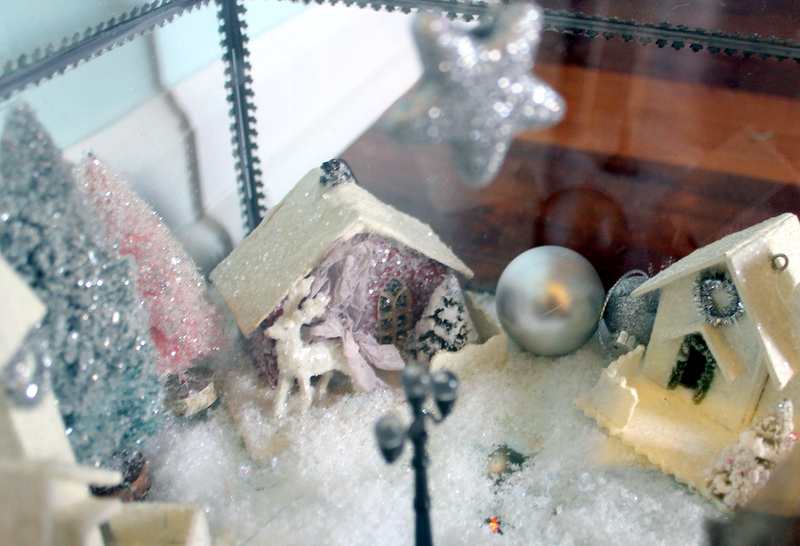 Doesn't it look like a fantastic place to live?  If I could fit my big head inside, I would sleep in it.  You probably also noticed that I added a tiny lamppost (from Hobby Lobby), some tiny silver ball ornaments, and a North Star.  It makes me happy and looks ever so lovely sitting on my coffee table.  The glass case is also crucial for keeping out troublemaker cats.
Yes, I could have just bought one of those cute little villages that they sell everywhere but I could never make something that easy on myself.
Don't forget to leave a comment on our Christmas giveaway post to win free stuff!
Love, Megan