For the past two years I have had a smallish Halloween party for my friends.  I find it to be an excellent excuse to spend completely ridiculous amounts of money and time on decorating my house for Halloween.  Planning generally starts in the spring which consists of going to marthastewart.com's Halloween section and wishing desperately for them to add new ideas.  Pinterest has taken the obsession to a whole new level.  This year we wanted to make my house feel like a witch's cottage.   Here is the result.
 Some shots of house exterior with spooky witch flying past the moon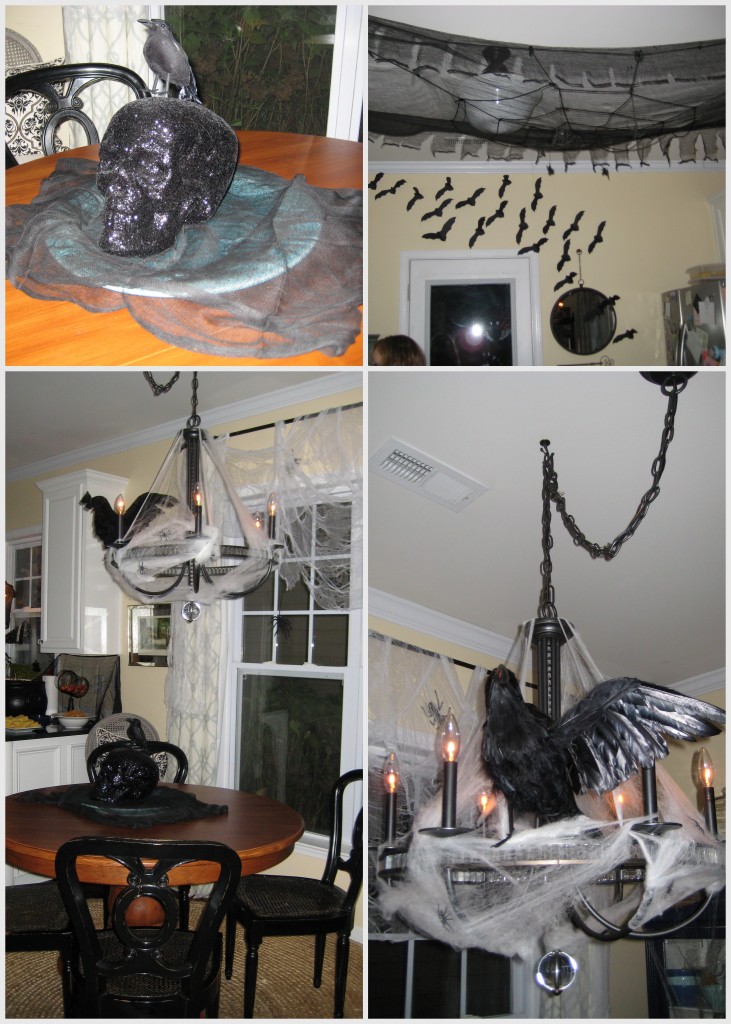 Horrors crafted by us include bats in flight, spooky curtain swag, labels for some of the apothecary specimen jars and food, mercury glass votives, witchy spell book, tombstones on the wall in graveyard, creeper tree out of halloween string lights, and murder shower curtain.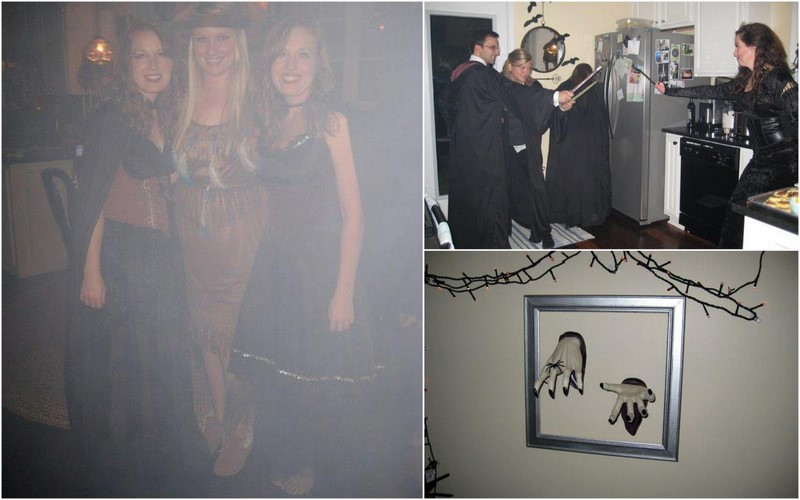 Check out that fog!!  The witches were conjuring.  Special attention should be paid to the duel between Hermione, Harry, and Bellatrix.  Pretty awesome.
  BOO!!
  Megan