President Obama came to visit Charlotte this week to speak about many topics, including gender equality in the workplace.  One of my favorite parts of his speech was:
In terms of your daughters, look, you've got to remind your daughters that things aren't always perfectly fair, but people who are determined can make them fair.  So the way things get better is by that next generation taking ownership and being inspired, and seeing their mom working a tough shift and then going out there and still rabble-rousing.  Ultimately, at some point, you guys are going to be in charge.  And so we want to not send a message to them that somehow they're limited.  We want to tell them what I tell Malia and Sasha, which is, there's nothing you can't do.
And he's right.  It's up to us to change the story.  This reminded me so much of the Grimke sisters.  Sarah and Angelina Grimke were born the daughters of a wealthy slave owner in high society Charleston.  They were both vehemently opposed to slavery and started teaching the slaves to read and write behind the backs of their family.  Then when they were older, they both decided to leave the safety of their homes and move up North to speak out against slavery.  They were some of the first female abolitionists and suffragists and became prolific speakers of the movement.
After I learned about their story from the Invention of Wings (a mostly true account of their lives), all I could think to myself was my god is that terrifying.  To leave everything you have, every safety net and iota of comfort, to fight for something you believe in.  How terribly brave they were to break away against everything they've ever been told to do because they knew in their heart that they were meant to be something better.  It just made me think about how it seems like nowadays we are all so scared to take any big chances or risks at all even though this world is actually really not nearly as scary as we all seem to think it is.  These women didn't even have the option of having a job because women weren't really allowed to have jobs, but they still jumped head first into an unknown abyss.  We owe it to them and to us and to future little girls to stop being so scared of taking risks and to start pushing for what it is we really want.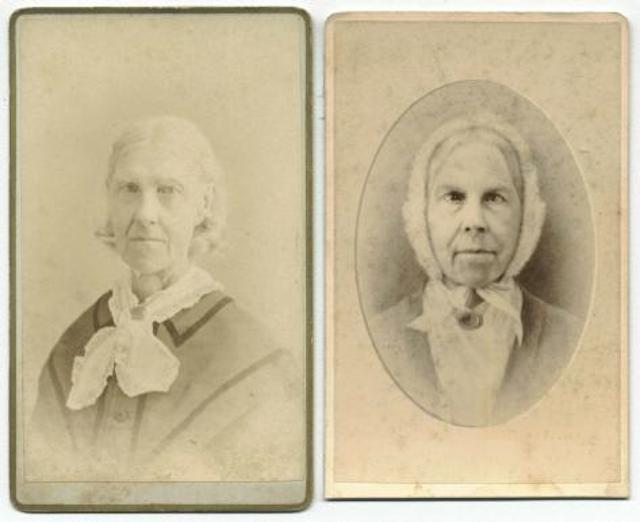 Image of Sarah and Angelina via
This is the Grimke house in Charleston, which you better believe I will be stopping by next time I'm in town.