I've been inching along on decorating the master bedroom.  At this rate, I should have it finished by sometime next year.  One of the things I've been waffling the most about is the headboard.  Most of the time, I'm thinking a nice neutral linen headboard in a curvy shape like I showed in this post.  But every once in a while I think it might be nice to go completely outside of the box and do a draped fabric canopy.  Look at how much drama it can add to the situation.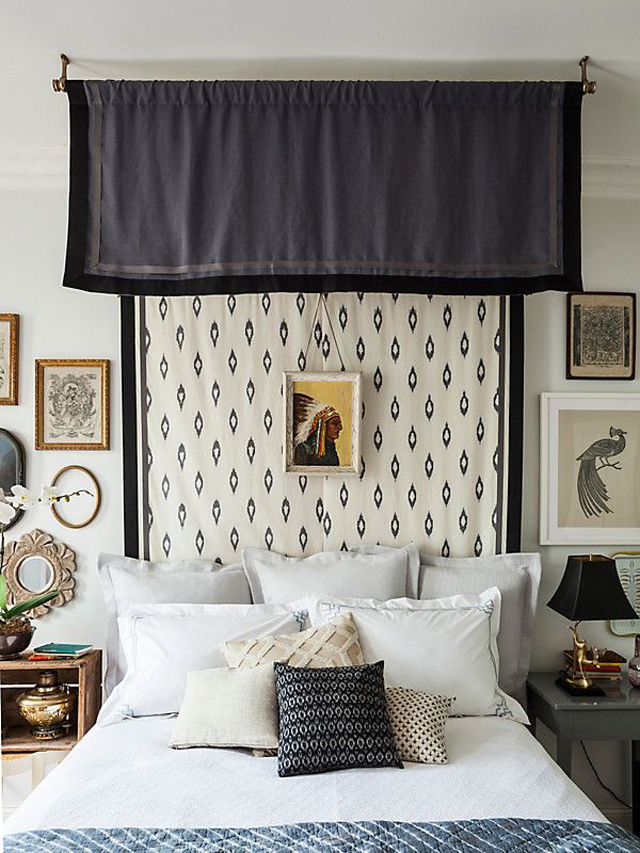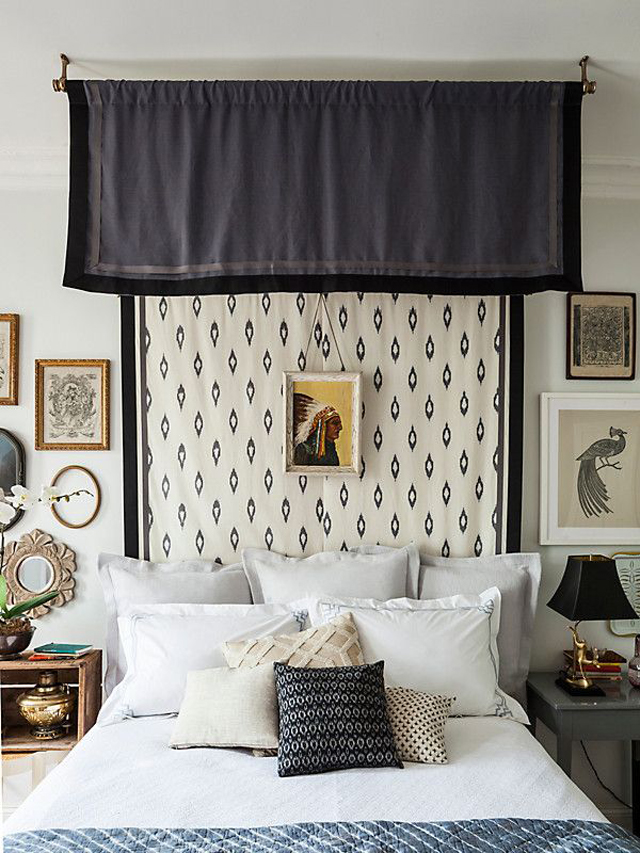 Something about this bedroom really gets me.  I love the fabric pattern and eclectic art, but the neutral palette keeps things from going over the top.  Every time I think I need to add more color I find a neutral room like this that I am obsessed with.  Sorry world, I'm just gonna keep on liking neutral things.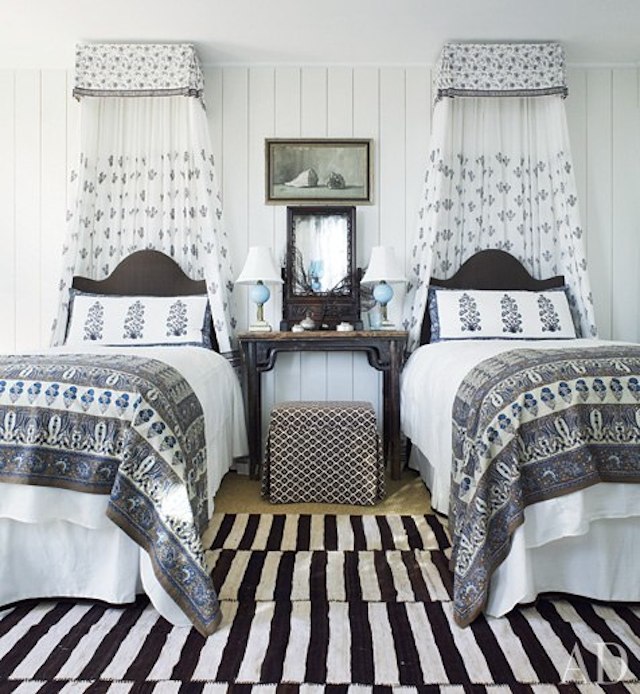 Stripes?  Black and white?  Are we surprised?  The Indian tile block print is elegant but still a little playful.  It feels like spring to me.  I also love how these beds have a fun canopy and an upholstered headboard for comfort.  I do think I need a headboard because I always wake up in the weirdest positions with my head all smashed up against the wall.  I'm a fidgety sleeper.  I also need to remember to stack random art on top of random mirrors because apparently it looks awesome.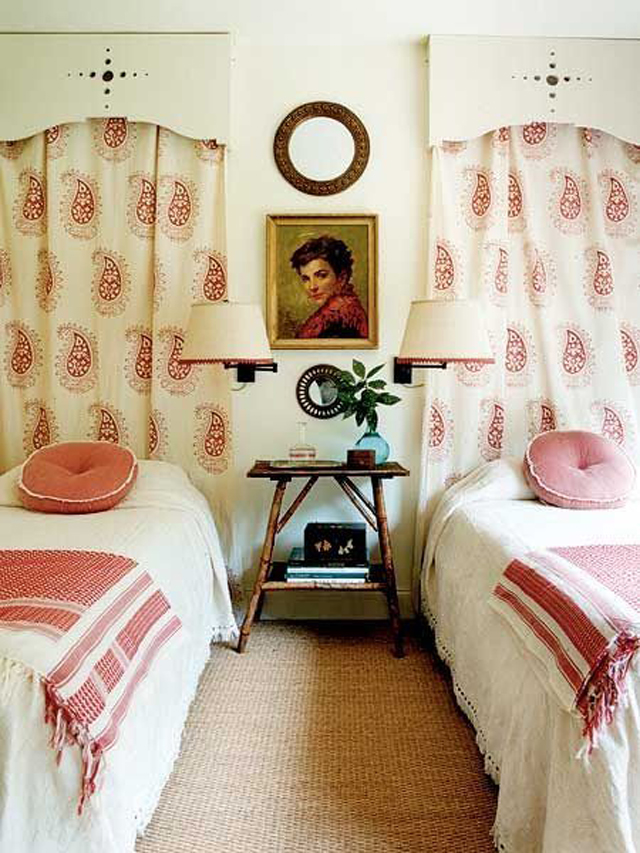 But maybe I do want color!!  I don't know.  The more I look at these pictures the more I think I want a canopy.  You only live once so you might as well add drama am I right??  I'll update you next week when I decide on something else completely different.
What do you guys think?  Canopy?  No Canopy?  Canopy and headboard?