Yesterday I had a kind of crappy day.  Nothing serious but the kind of day that just puts you in a bad mood all the same.  So I decided that I would bake last night and I also decided that when I went to Williams Sonoma to buy vanilla beans for baking, I would treat  myself with the pumpkin patch loaf pan that I have wanted for a few years now.  Take that bad day.  I do what I want and you can't stop me.  Obviously one needs to make pumpkin things in a pumpkin patch pan and so I found a pretty great pumpkin chai bread recipe that seemed necessary.  And then I made it and ate my weight in batter and watched Hocus Pocus.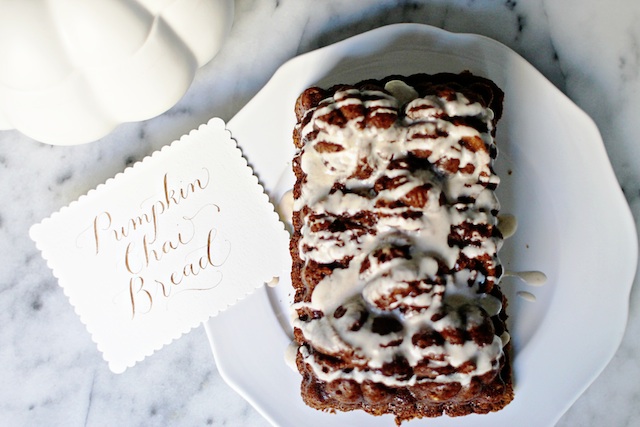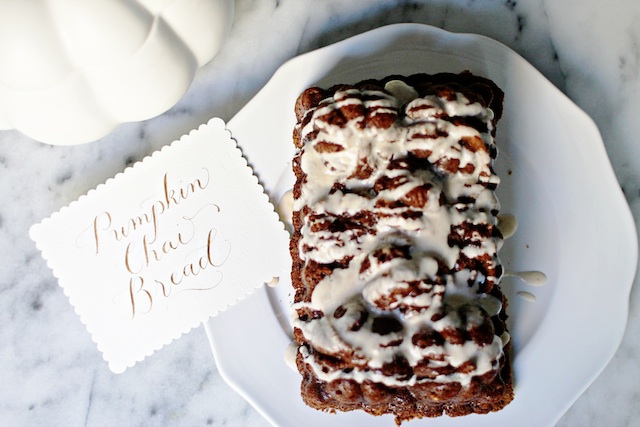 I used this recipe for the bread and I made no changes to it other than adding a teaspoon of vanilla.  Because I believe every sweet thing needs vanilla.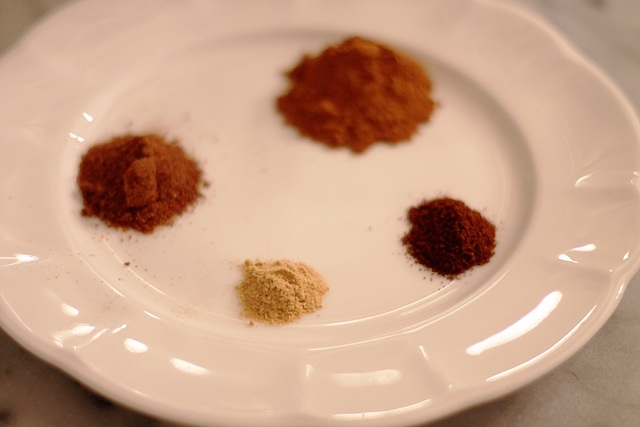 For the glaze I used this recipe but substituted 1/3 of a vanilla bean for the vanilla and added 1/4 teaspoon of cinnamon, but I wish I would have added a touch less so you guys can benefit from my mistake here.  It is still completely delicious.
Creamy Glaze
from Betty Crocker
1 1/2 cups powdered sugar
2 tablespoons unsalted butter, softened
1 teaspoon vanilla
1 to 2 tablespoons warm water or more.  I always end up adding a little more.
Mix until creamy and smooth.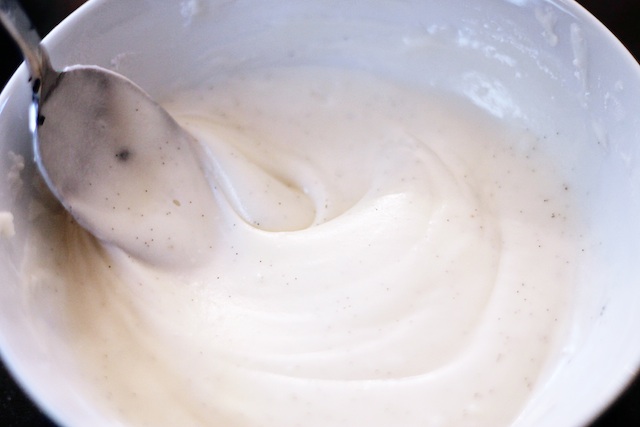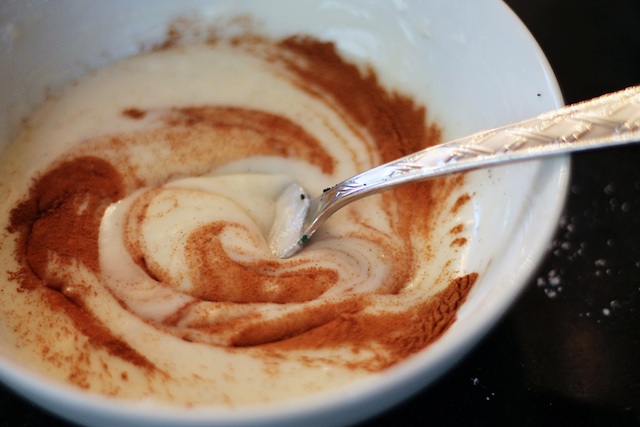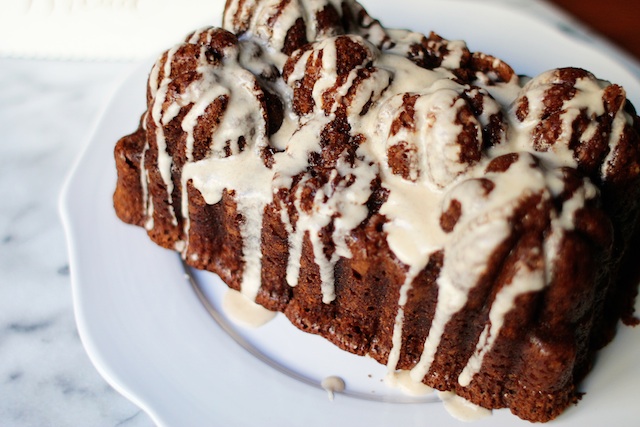 I could not be happier with how it turned out.  It is very moist and warm and spicy and delicious and if you guys ever have a bad day, I suggest that you make it as well.  Or whenever really.
Truth time…I wish the pumpkins on the top of my loaf looked a little more like pumpkins and less like lumps.  :/ Right?  Maybe I am asking too much from my bakeware.
Hope everyone has a wonderful weekend!