Hi guys.  I have been spending some time thinking about new calligraphy styles I want to use lately.  I have found a few options that I really like so I thought I would add them to my page.  Although this morning I spent about 30 minutes obsessing over all of the other beautiful calligraphy that is out there and I got really inspired so I have a feeling that some day in the not too distant future I will be posting some more scripts again.  I think one of the coolest things about calligraphy is that every calligrapher has their own look.  Even if they a writing a standard copperplate script, everyone's work looks a little different.  It makes sense because it is something that is created with each individual hand.  I kind of love that about it.  Anyways, I'll stop geeking out about calligraphy and just share my new styles.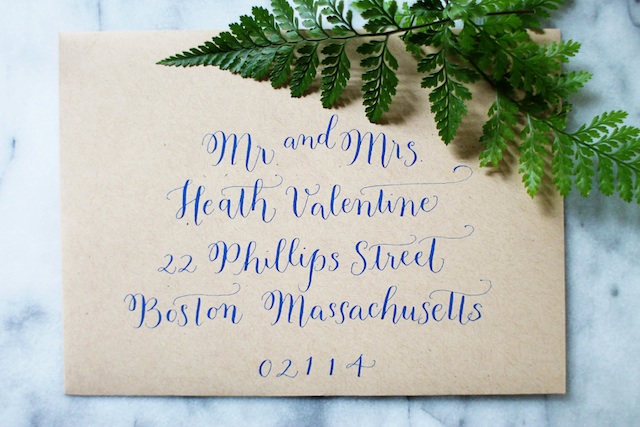 Katharine script…This one is kind of named after Colleen.  Kind of.  Her middle name was (before she got married and changed it) Katherine.  Except we never really knew how to spell it.  It was spelled differently on her birth certificate than other places and I think my parents were never really very sure either.  Anyways, poor Colleen never knew how to spell her middle name but I always liked this spelling best…Katharine.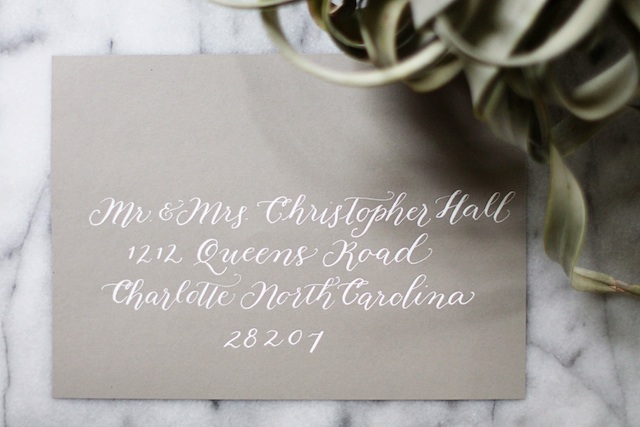 Charlotte…This is the freehand script I use a lot when I am calligraphing for fun.  I think it is natural for me.  So I named it after the place where I live.  Cause that seemed less narcissistic than naming it Megan.
Jordan…This script seems very glamorous to me and reminds me of the Great Gatsby.  So I named it after Jordan Baker.  I couldn't quite name it Daisy since I ended up hating her and I was on a girl's name kick with my script names.  I am actually quite a big fan of this one and hope someone wants me to use it soon.
Here is some of the work I have done so far…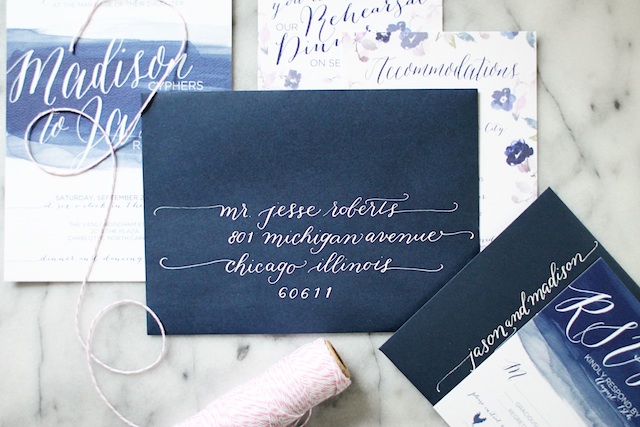 This was a modification of the Emma script that I did but with bouncier baselines instead of straight ones.  Traditionally, calligraphy is done with a straight baseline but I really like it when the letters dance around up and down a bit and I did this to complement the invitation suite that was designed by Carrie from Pink Toast Ink.  I think it is pretty awesome.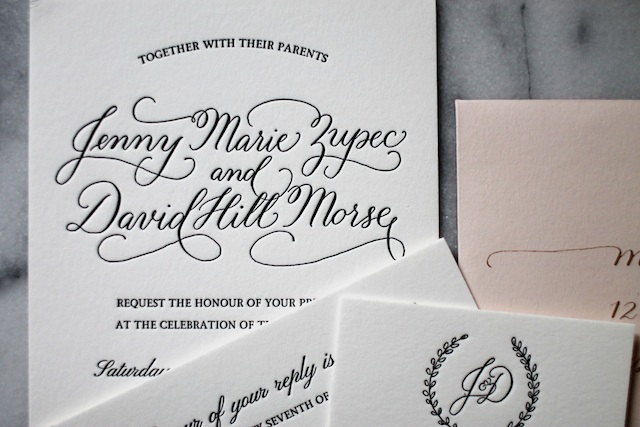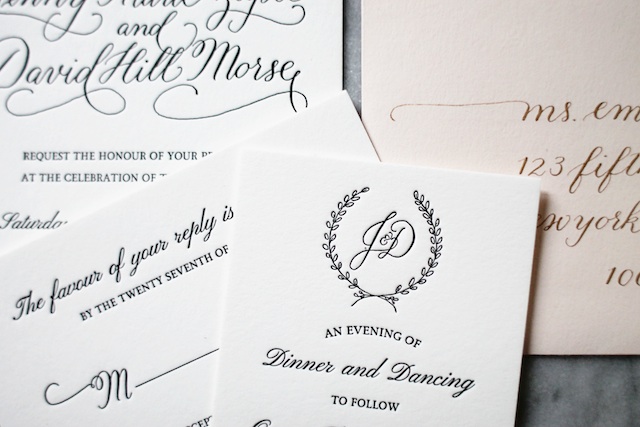 Here is the name I designed for stationary that was done by Elisabeth of Elisabeth Rose.  It is hard to tell but this is letterpressed on super thick yummy paper along with the monogram I did.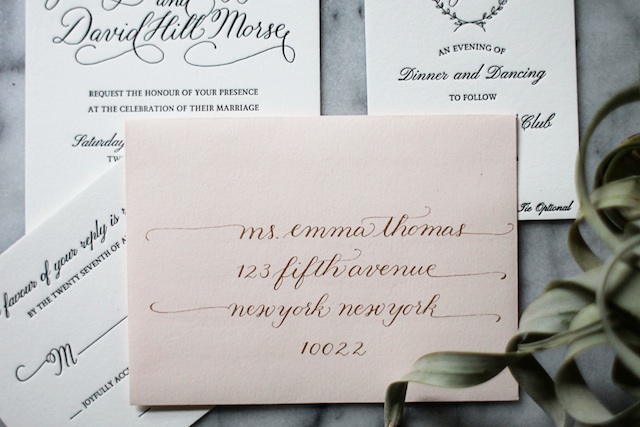 These invitations were actually mailed in lovely ivory box mailers that I calligraphed on in Emma script but for the purposes of the picture and not sharing any guests' addresses, I used gold ink on a blush envelope.  Blush and gold for the win.  I wish you guys could see the gold in real life as photographs don't do the shininess justice.