Sometimes I will get on a random home improvement kick.  While I don't really have anything huge left to do to my house, it is fun to make small changes from time to time.  After Colleen did this post about cat friendly plants, I decided that maybe my little house needed some of them.  So I bought two little ferns and a couple cheerful patterned pots from Homegoods to put them in. If I am being honest, the reason I bought two pots is that I couldn't really remember the exact size of the larger fern.  Luckily, I like it so much I decided to just go ahead and keep both.  With adding these to the couple of other indoor plants I have, this is definitely the most plants I have ever had at one time.  I must be feeling brave.  Aside from that, I finally got around to repainting the trim around my front door left from when I painted my whole house last fall.  It looks way better than the chipped up and dingy paint that was on it before.  I am always amazed what fresh paint will do for something.  Last but not least, I bought a full length mirror to hang on the empty wall in my bedroom and decided that it would be a perfect place to display some of the art and pictures from my trip last year.  I am pretty excited to put it all together and I will be sure to share it with y'all when it is done.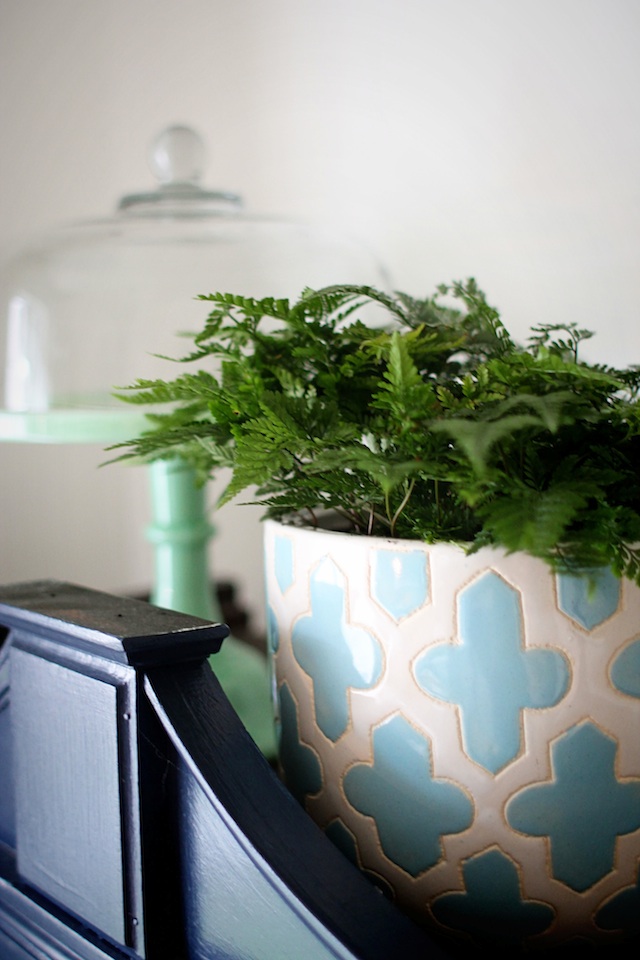 A rabbit foot fern.  This literally has these furry white protrusions that come from the roots that look like rabbit feet.  I am trying really hard not to let myself get freaked out by them.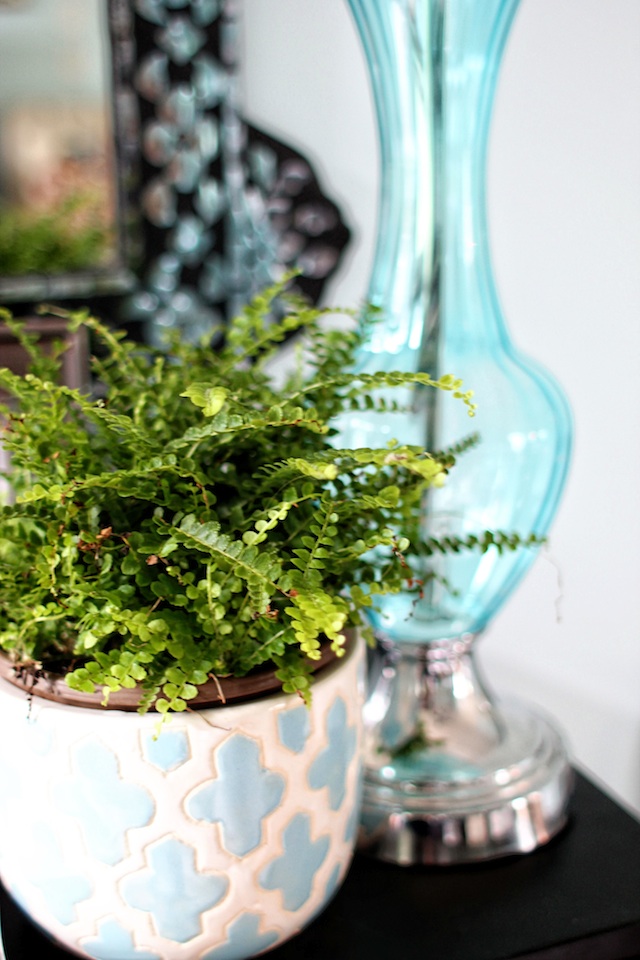 A lemon button fern.
My peppermint and the air plant that I have kept alive for over a year lookin good on my window sill.
Sooo much better.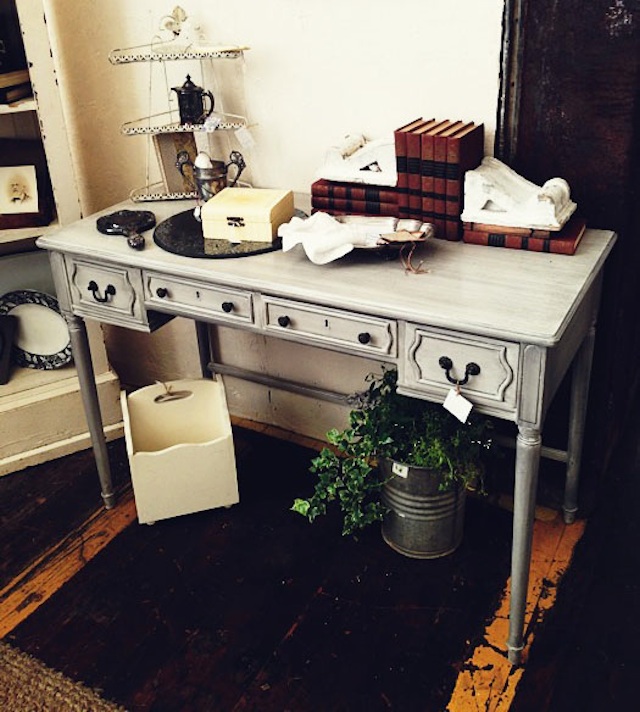 And I found what I believe to be my perfect calligraphy desk at an antique mall the other day but I am being financially responsible so I did not buy it.  I am pretty bummed.  Financial responsibility is the worst.  Maybe if it is still there in 6 months, I will get it.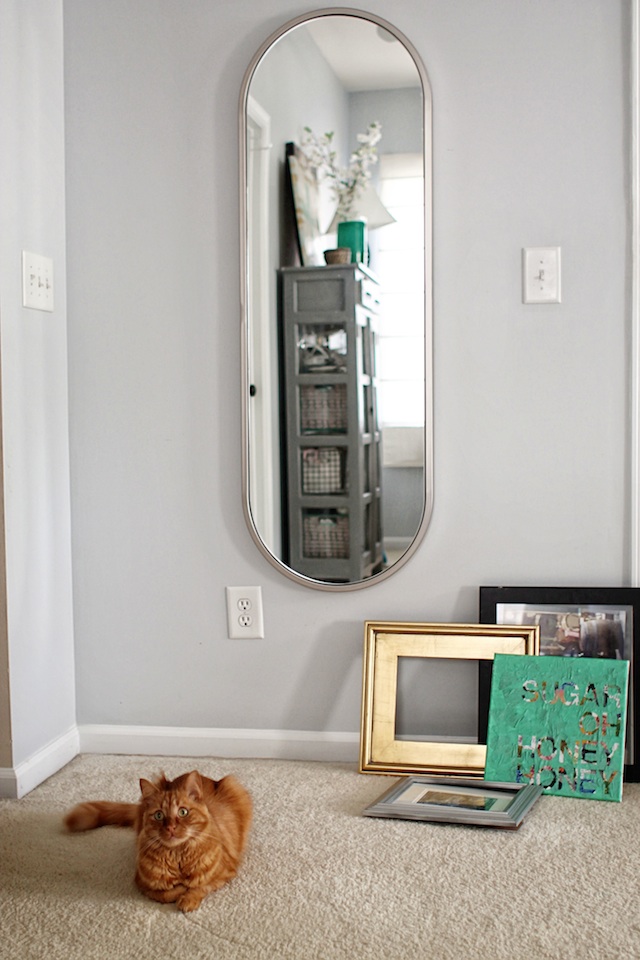 I am still waiting for some frames and photographs but the mirror looks pretty good.  I bought it from West Elm with a gift card.  I like the simplicity of it and that it is an oval.
Also Juicy is the biggest camera ham.  I struggle to take any pictures of my house without him butting into them.