Ah Christmas Eve.  Isn't it lovely?  There are few things better than a full day planned of cookie baking and puzzling.  I hope you are all home from work and spending the day with your families and friends.  Although my decorations aren't quite as detailed as Megan's (and let's be honest, whose are?), I wanted to show you guys how I added holiday cheer with just a couple of simple touches.  I mentioned in the wreath DIY post that I  wanted to keep things very neutral with some greenery.  I purchased our garland for the mantles from Ballard, and strung a real garland from Home Depot over the china cabinet.  The frosted wreath on the dining table is from Home Goods, and I placed my DIY metallic candlesticks in the center.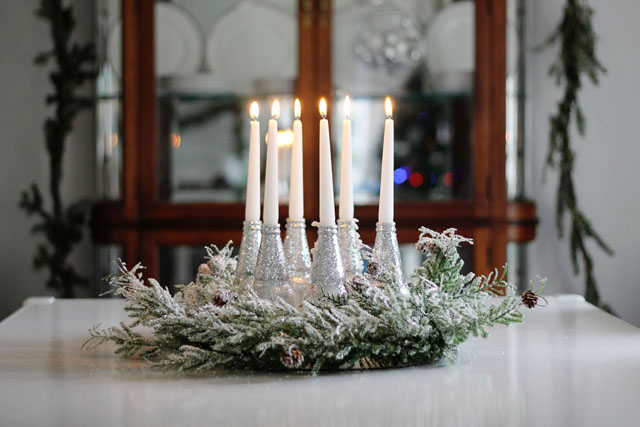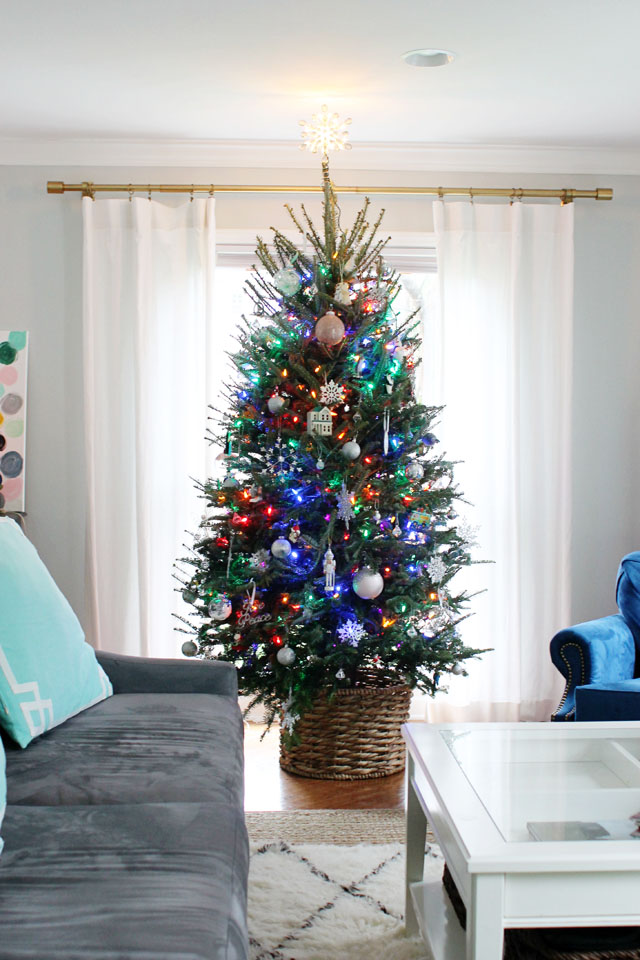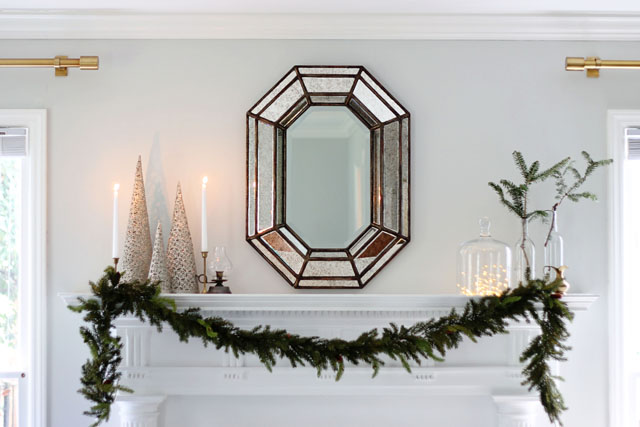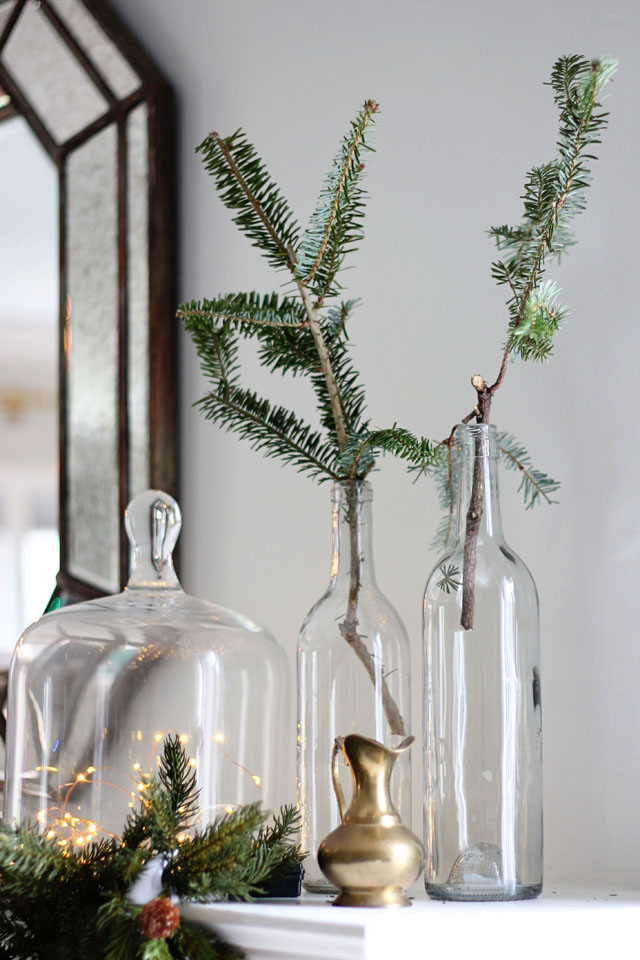 We also put up an artificial tree in our living room so I could have one with white lights.  Corey bought it at a yard sale in the middle of summer which was pretty genius, even though I thought he was crazy at the time.
I also kept it simple with the Christmas present wrapping, using only kraft and white paper and some metallic ribbon.  Corey personalized all the presents by sketching the recipient's pet on the gift.  Completely adorable.  What are ways that you guys decorated this year?