The other day I was looking through Etsy at their Halloween and Fall items and came upon a wreath I found to be pretty stinking adorable.  I would have ordered it from the artist but as I have been feeling rather empty in my bank account and it seemed like it could be somewhat simple, I decided I would try to make it myself.  Why not?  So I marched up to Hobby Lobby and found some spanish moss in a big bag for $6 and a wreath form for $4 and happily headed towards the cash register.  But not until after I found some super cute burlap chevron ribbon.  This was actually quite a simple but messy DIY and I am pretty happy with how it turned out.  If you guys don't feel like going through the hassle, you should probably just buy one here.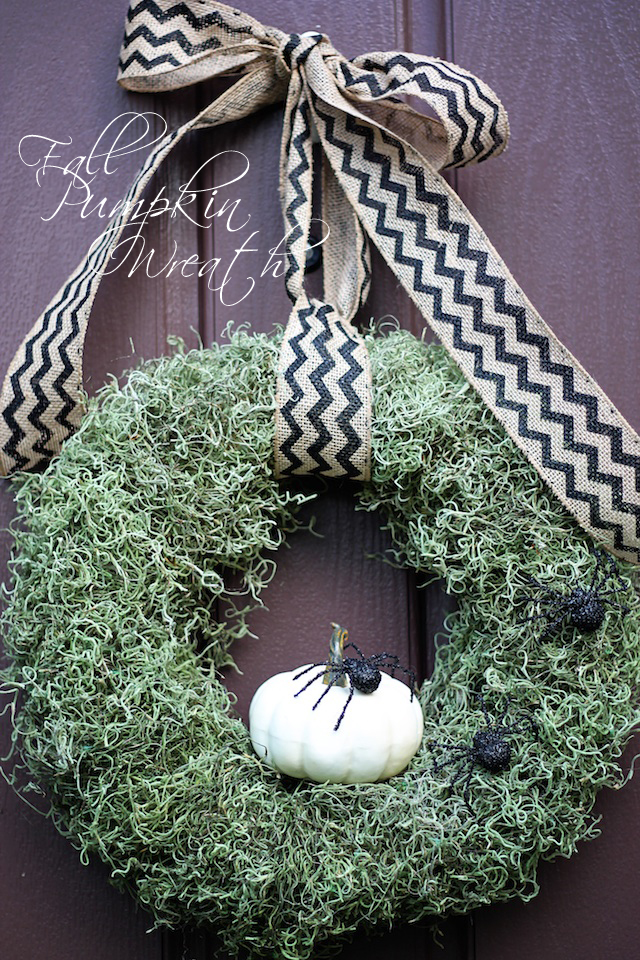 What you'll need:
– a straw wreath form
– a bag of spanish moss
– ribbon
– a pumpkin
– spray adhesive
What you'll do: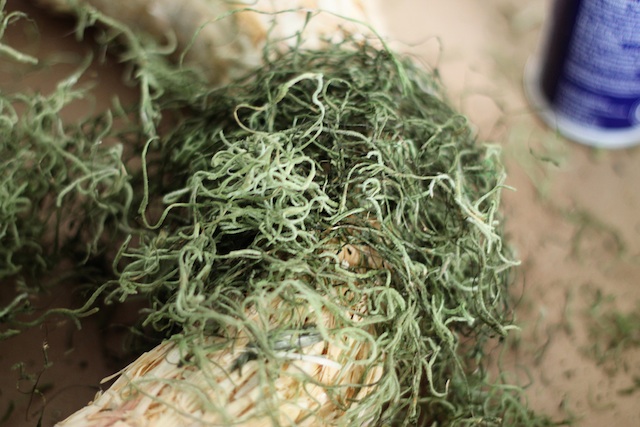 1.  Start by detaching some of the moss from the big jumbled up mess in the bag.  You will see what I mean.  This stuff is not neat and you will end up with little bits of spanish moss everywhere by the time you are finished.  I did my wreath over some craft paper so I could just toss out the mess when I was done.  Use your spray adhesive and apply liberally all the way around a small area on the wreath.  Begin attaching your moss by clumping it on and pushing it into the sticky area.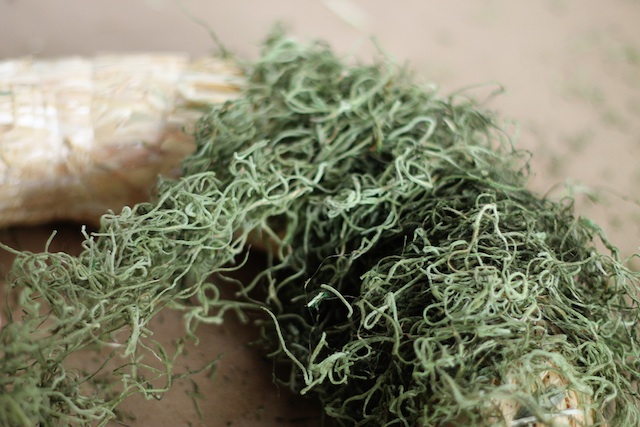 2.  Continue by taking strands of spanish moss and wrapping them around the front parts of the wreath after you spray them. Try to make sure you fill in all the gaps.  I did not apply the moss to the back of my wreath because no one sees that and it would be silly.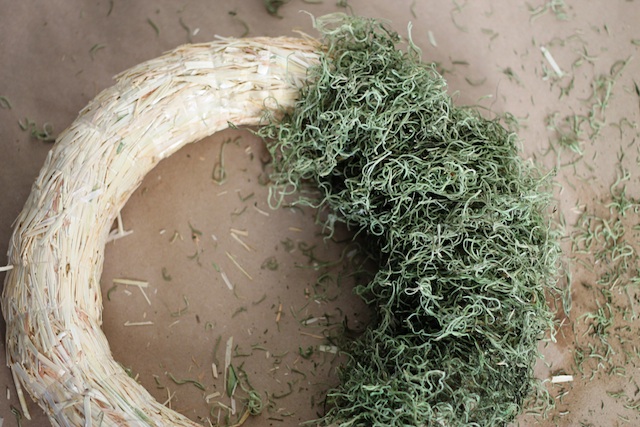 3.  After you finish wrapping and pressing your moss in all the way around, you may still have some gaps left where you can see the straw form.  Spray directly on the wreath in that area and fill with small bits of moss.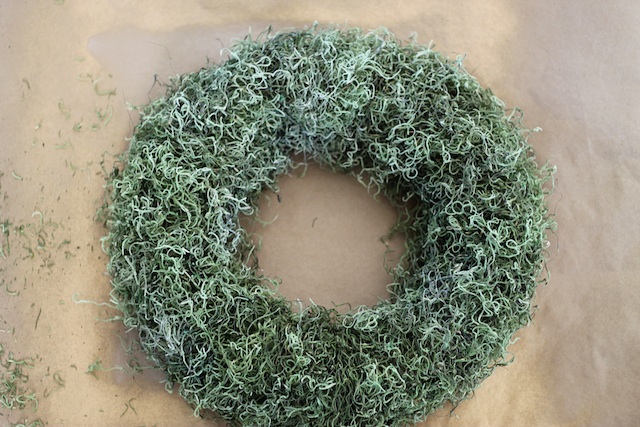 4.  When you are finished and before you start applying your pretties, you may want to spray on another layer of spraying adhesive and kind of make sure all of the little bits of moss are mushed on well enough.  You don't want them to fall off after you put in all that effort and particularly not after the junk is all cleaned up.  You may also want to spray with a clear protective finish to make sure the moss doesn't lose its color over time.  I used clear krylon spray paint that I already had.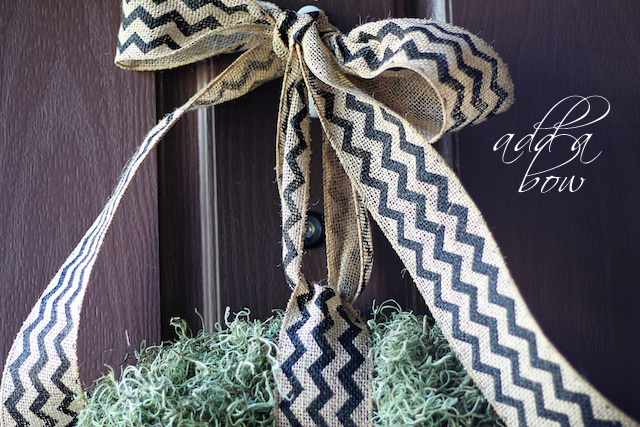 5.  Add a bow by tying the ribbon around your wreath and then leaving a little slack on both sides before tying a bow.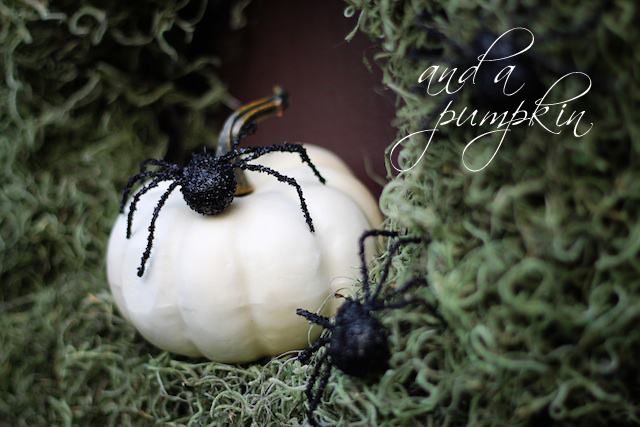 6.  Use tacky glue or a glue gun (or spray adhesive if you want) to attach your little pumpkin.  Maybe throw some spiders on there if you are feeling spooky.