There is really no question that this has been a pretty great summer for me.  With an exciting trip, spending lots of time with friends, and making an effort to do some new things, along with some other happy occurrences, I am really not sure it could have been much better.  But with the unseasonal (and dare I say magical) nip in the air the last few days, the prospect of Fall on the horizon has gotten me so excited that I find myself letting out little squeaky noises sporadically throughout the day.  While it may sound obnoxious, I really can't help myself.  Even still, the end of summer has its own charm and I am doing my best not to get too ahead of myself and enjoy this time and all of the lovely things that have been happening.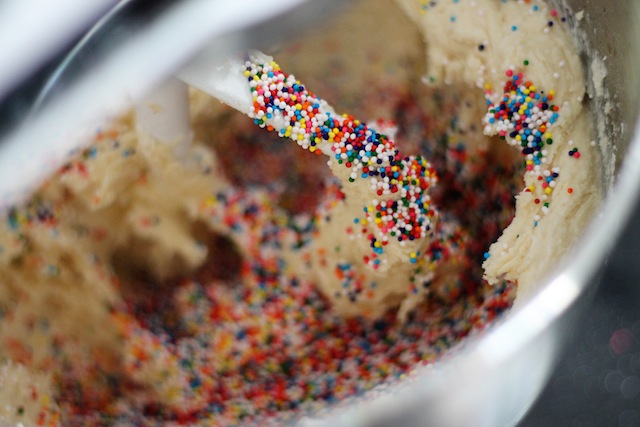 I have been baking like a madman lately which is pretty unusual for me in the summer.  Typically I reserve fall for the frequent baking of fatty confections but this July and August have been an exception.  Here is the batter from my Funfetti Whoopie Pies.  Pretty right?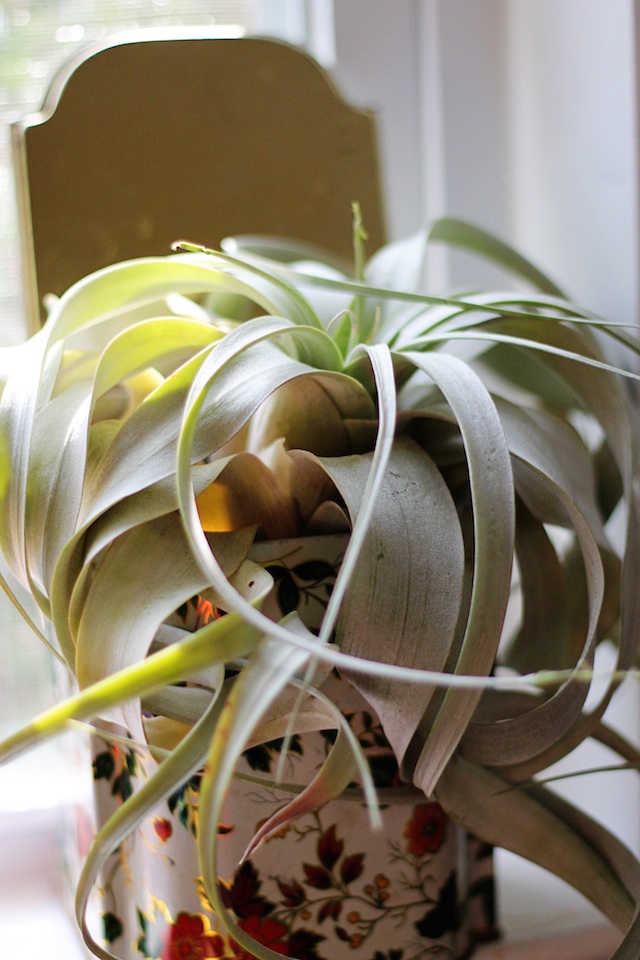 I bought this pretty air plant on a whim while I was at West Elm the other week and while I think that the $25 I spent on it was pretty silly, I must admit that I love it completely and it has been making my window sill a happy place.
What has not been a very happy place is the outside of my house, which is in desperate need of a new paint job.  Sorry for the crappy job I did covering up my address.  I just don't want my house to get stolen.  While I think I could possibly be tough enough for life on the streets, I feel certain my cats could not handle it.  They have become accustomed to a certain kind of lifestyle (mostly lounging on soft and fluffy things).  Colleen, I need some photoshop lessons stat.  I couldn't even figure out how to get the paintbrush thing to work.  Dumb.  Anyways, the most unfortunate thing about my house needing to get painted is that I really can't afford to hire someone to do it right now so I will be taking over the job myself.  Gross.
The good news about painting my house is that I am almost positive it will live its new life as a lovely shade of mint green.  Don't tell my homeowners association.   Creme de mint is definitely in the running.  Colleen, I am coming for your minty paint samples.  I will definitely show you guys pictures when I start painting samples on the house to help me decide.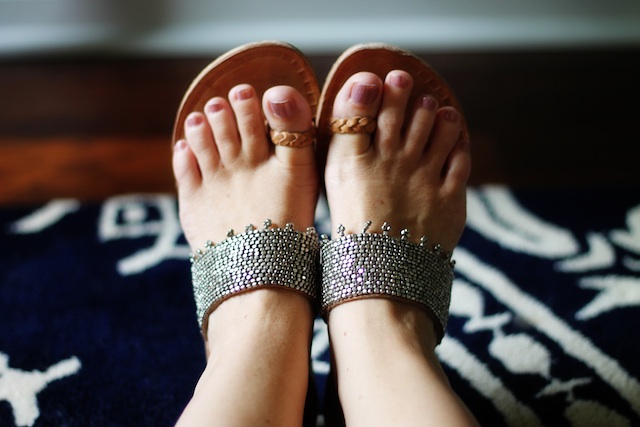 One thing I don't buy myself very frequently is new shoes.  I am just not a very shoey person.  Typically I wear the same ones for years.  But in July I decided some fun (and kind of fancy) new sandals were necessary so I bought these suckers and I have been enjoying them immensely.  Unfortunately, Anthro doesn't have them anymore.  However, I feel some satisfaction because if they did still have them, they would be on sale with the rest of their sandals for half off and I would probably want to kill people since I bought them at full price.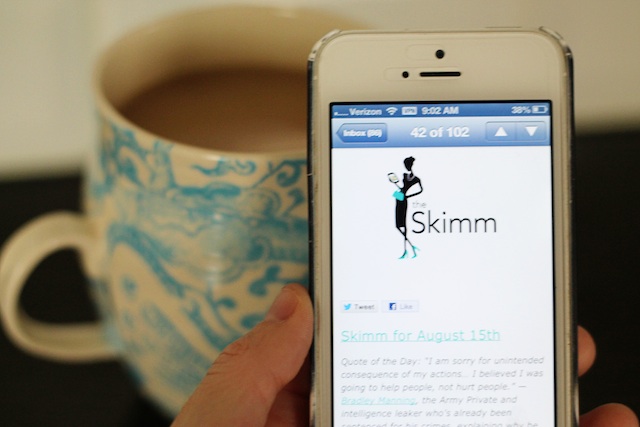 Colleen introduced me to this cute daily email newsletter situation called the Skimm which sends you an amusing little synopsis of important news stories from the day before.  I have come to enjoy reading it most mornings while drinking my coffee.  While it doesn't get in depth or give you too much information about each story, it sums things up in a way that is easy to understand and doesn't take much time.  I guess some could consider this lazy but I quite like it.  You guys should sign up too.
First Halloween purchases of the year have been made and I have a feeling there are a lot more where that came from.
Happy Friday everyone!  Have an awesome weekend!