Anyone who has been around here for awhile and/or has read our "Who are we" section knows that we are big old Harry Potter nerds.  We even have a completely over the top Halloween party that we threw to prove it.  When I found out they had opened up the studio that they filmed Harry Potter on to the public, I just knew that we had to go there when we went to London.  I didn't really do any research about it so we really didn't know what to expect and holy smokes were our socks knocked off.  I am sharing quite a few pictures in this post but let me just tell you that they are a small fraction of the ones I actually took.  The vast amount of amazing set props and behind the scenes information that we received was just beyond.  I would 100% say that if you truly love Harry in your heart, it would definitely be worth a visit to England just to go.  At the beginning of the tour, the guide told us we would probably take 3 1/2 hours to see everything.  We there there for more than 6 hours.  And we probably would have stayed longer if we didn't have to participate in a wild goose chase through London to find a non-existent football (soccer) jersey for a brother in law of mine who will remain nameless.  But he is lovely so we were happy to do it.  On our Harry Potter journey of a lifetime we…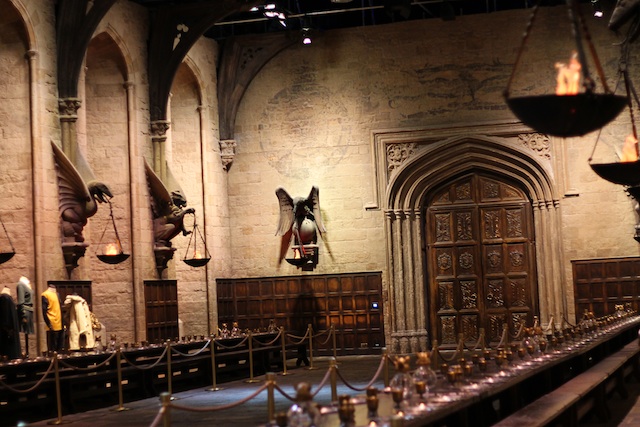 Walked through the Great Hall.  No big deal.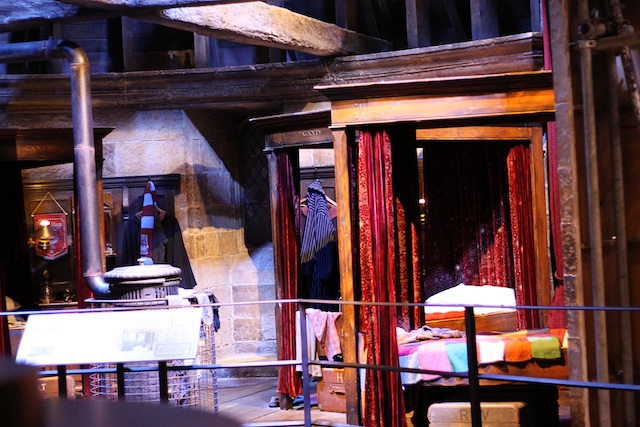 Checked out the Gryffindor boys' dormitory.  Cute story…by the later movies, the boys had gotten too big for their beds and their feet hung off the edge so they had to film the top parts of their body only.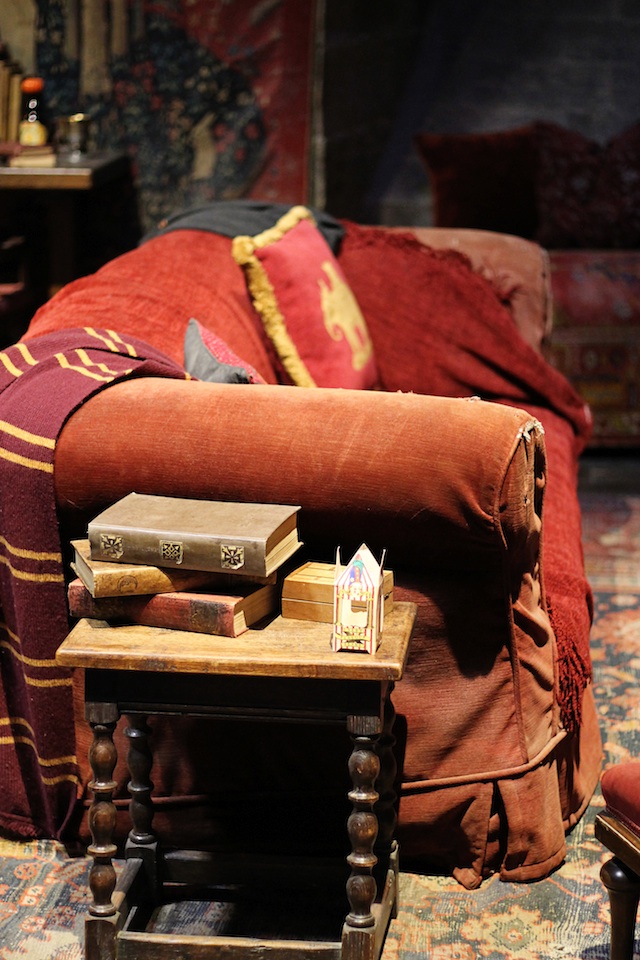 Hung out in Gryffindor common room.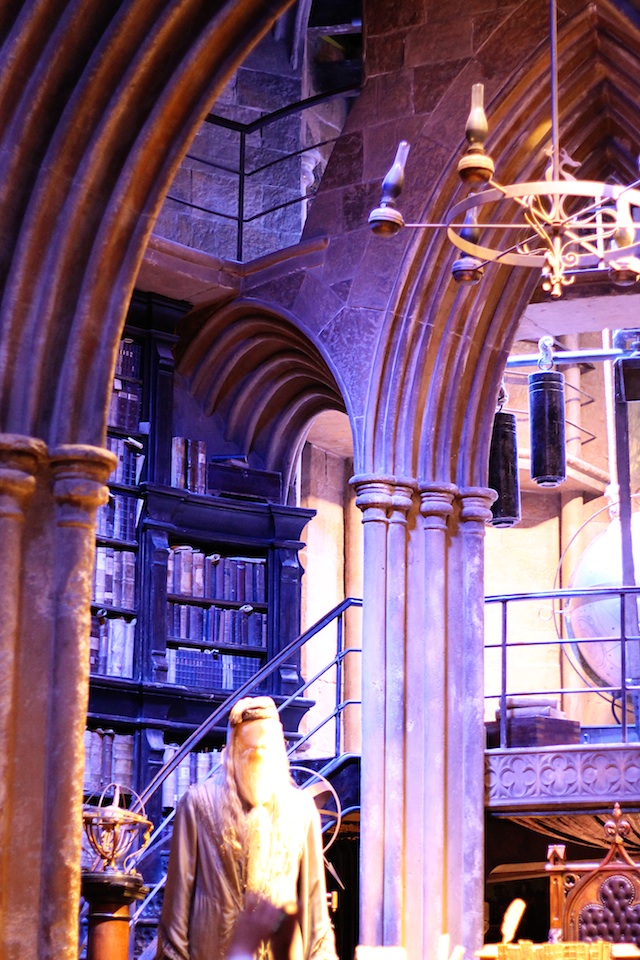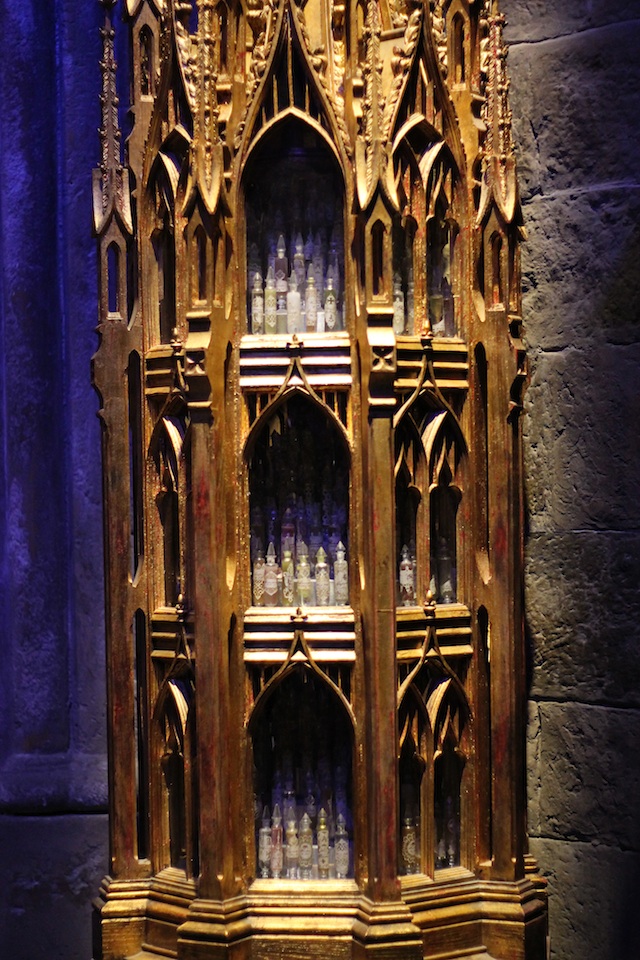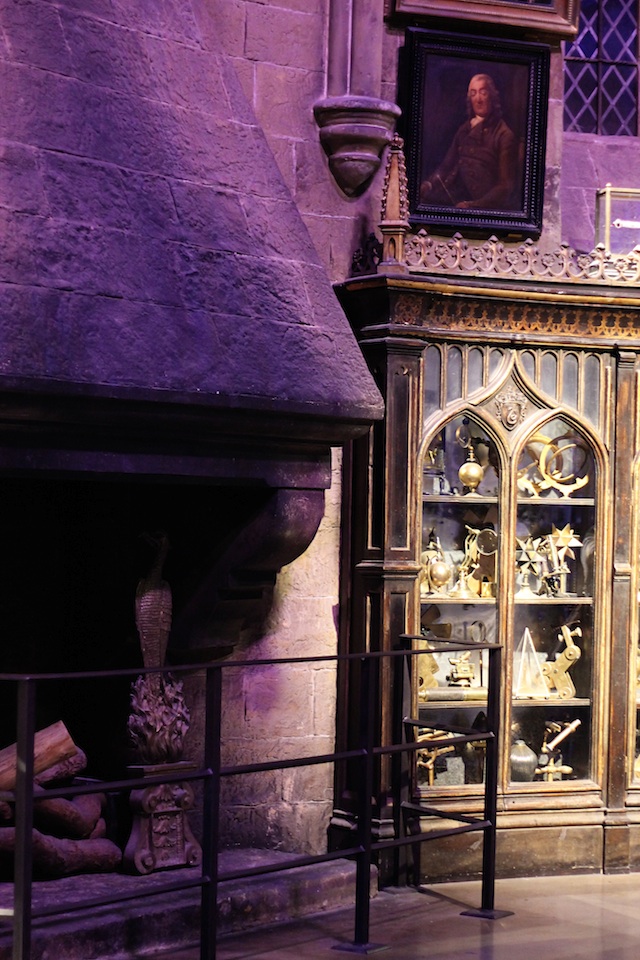 Were blown away by Dumbledore's office.
Stuck out our tongues at Dolores Umbridge's stupid proclamations.
Said hi to Fang in Hagrid's hut.  You can see his little head at the bottom of this picture.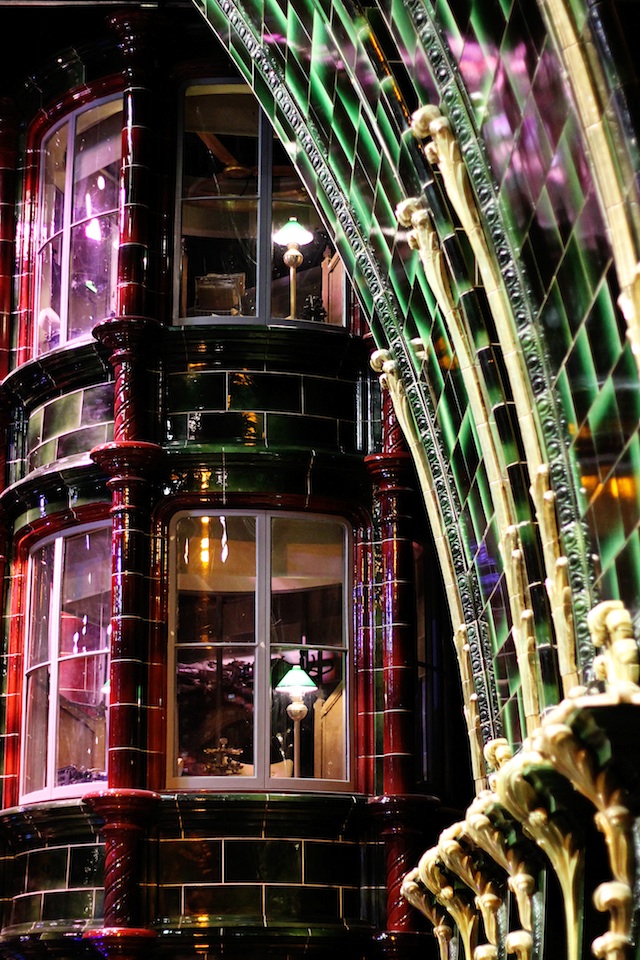 Were transported to the Ministry of Magic without having to be flushed down a toilet.  Although that would have been cool.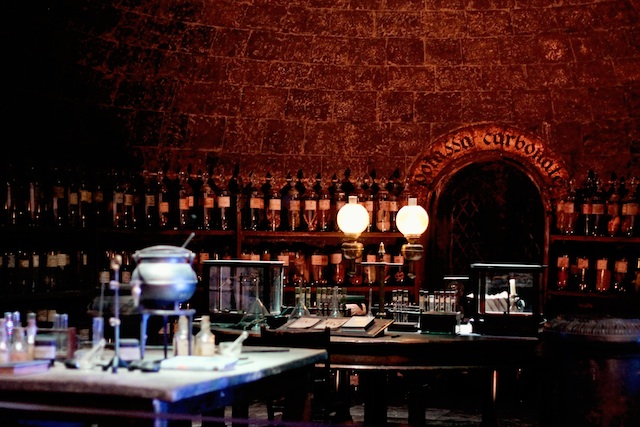 Had to re-adjust our eyes in the Potions classroom.  That sucker was dark.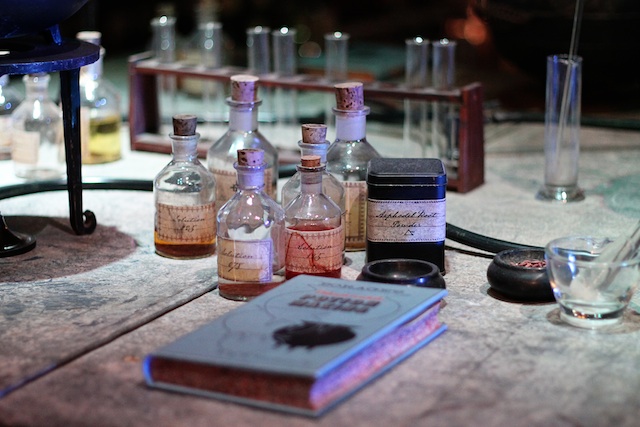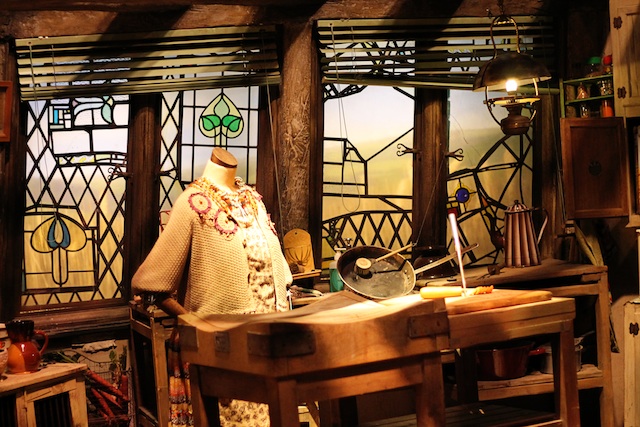 Looked wistfully at the magicked scrub brush in the burrow that cleans dishes on its own.  That would be real nice.  Plus I wouldn't mind to have some of those windows either.
Tried to figure out if the Weasley family members were all where they were supposed to be on their charmed clock.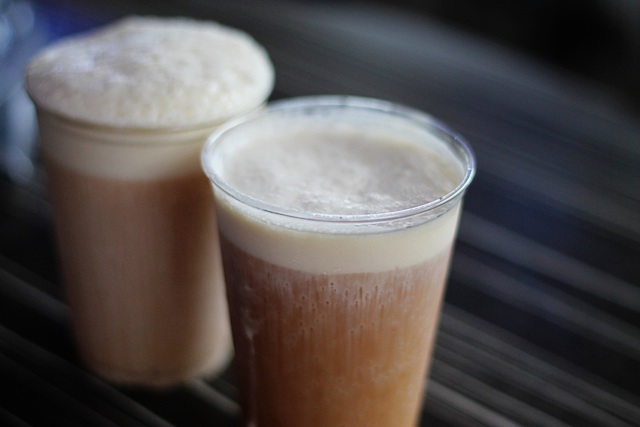 Drank some butterbeer.  Try to figure out who the fat kid was who couldn't wait until after taking the picture before she started drinking hers.
Stepped onto the Knight Bus.
 Knocked on the door at Privet Drive to see if Harry was with the Dursleys for the summer.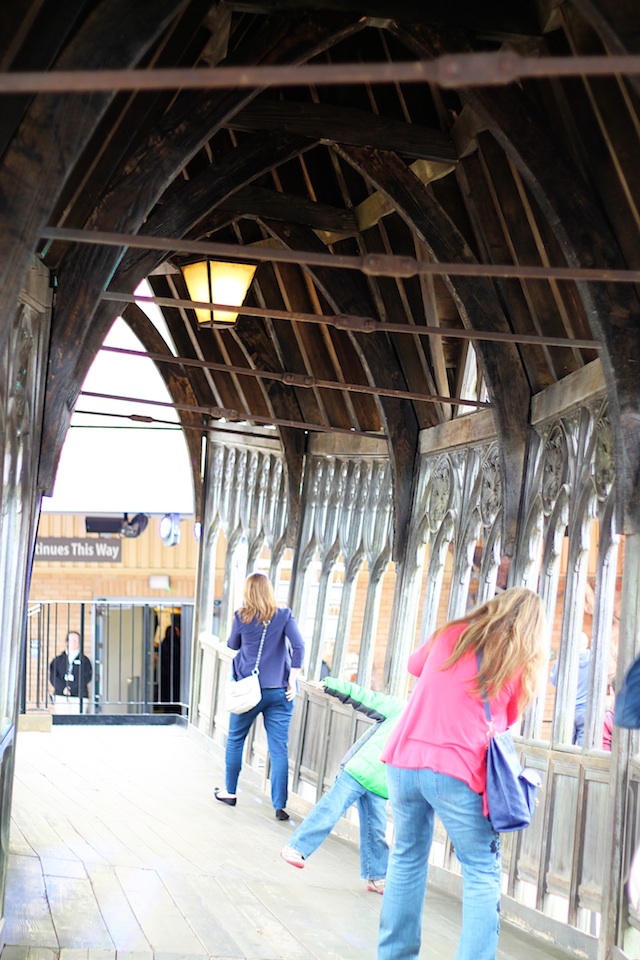 Strolled down Hogwarts bridge (and took a picture).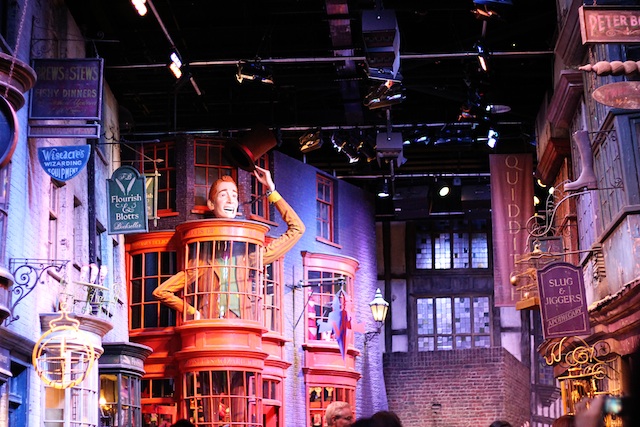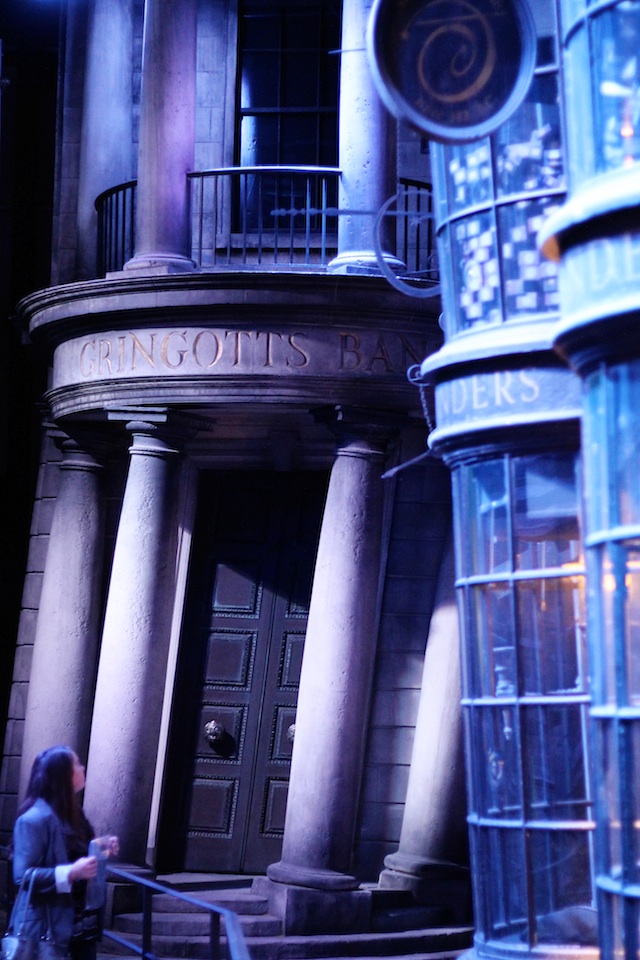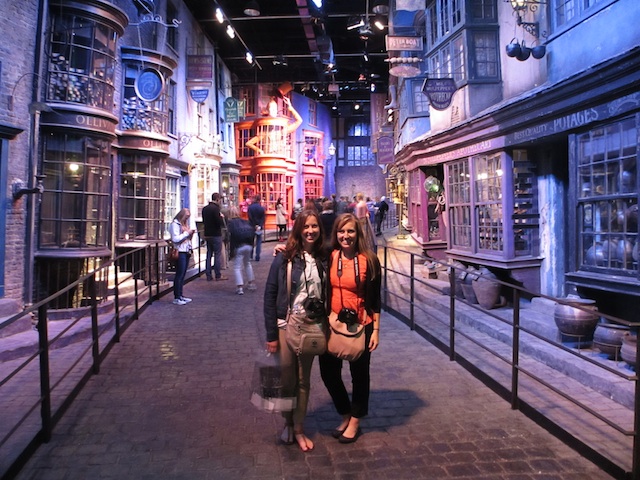 Were made completely speechless by the incredibly intricate detail of Diagon Alley.  I was starting to get pretty emotional at this point.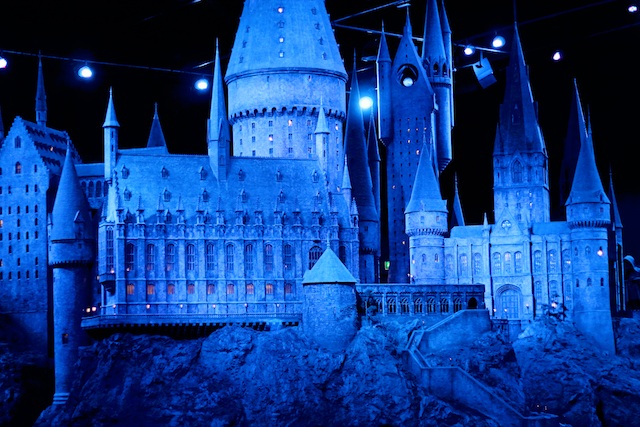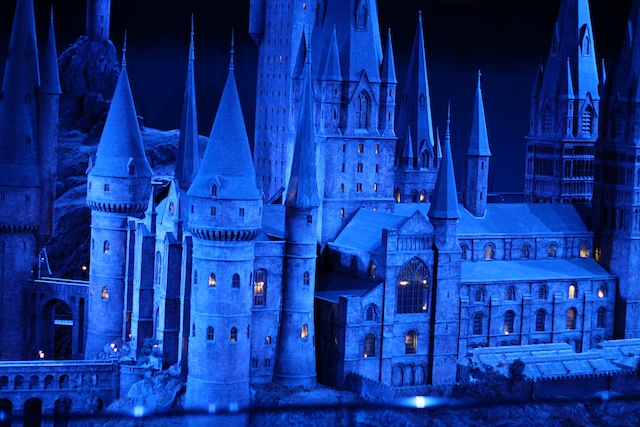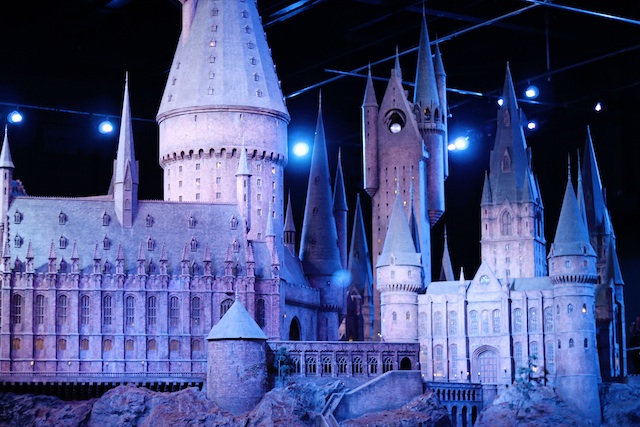 And was so overwhelmed that I started crying at the beauty of Hogwarts.  I can only speak for myself on this one.  I was far too entranced to notice Katie's reaction.
We also took some time to ride in the Weasley's busted up blue car together over the Hogwarts Express and ride brooms over Hogwarts while we tried to catch the golden snitch.  In front of a green screen anyways.  The pictures and video footage we got from that were worth every penny.
Hope you guys enjoyed the journey to Harry Potter.  I know I did.  Have a great weekend!