I have found myself oohing and ahing over architectural detailing and particularly elaborate molding treatments for as long as I can remember.   As fate would have it, my house has absolutely none.  In fact, there wasn't even molding around my windows when I moved in.  My dad and I have already installed a simple crown molding in the main area downstairs along with window casing, however, I often find myself itching to add more more.  I have been thinking about my bedroom in particular because, to me, it still feels kind of sad and unfinished.  The problem is that the molding treatment options I am thinking about might seem like too much.  So I wanted to ask y'alls opinion.
Here is my bedroom again for those who haven't seen it and to remind those that have…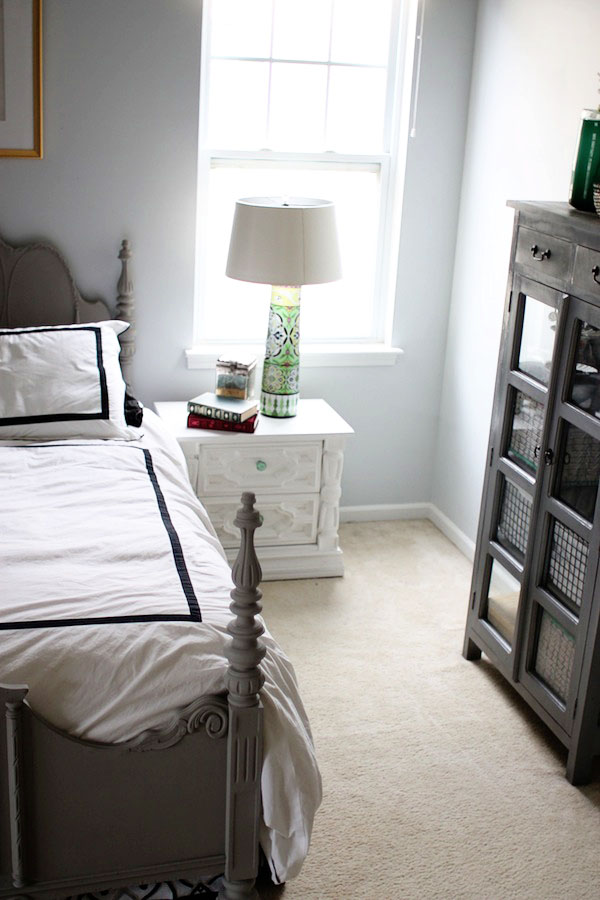 As you can see in the first picture, there are some weirdo angles in the ceiling because of the way my house is shaped.  Would that make a molding treatment cooler or not so good lookin?
Here are the molding treatments I am looking at…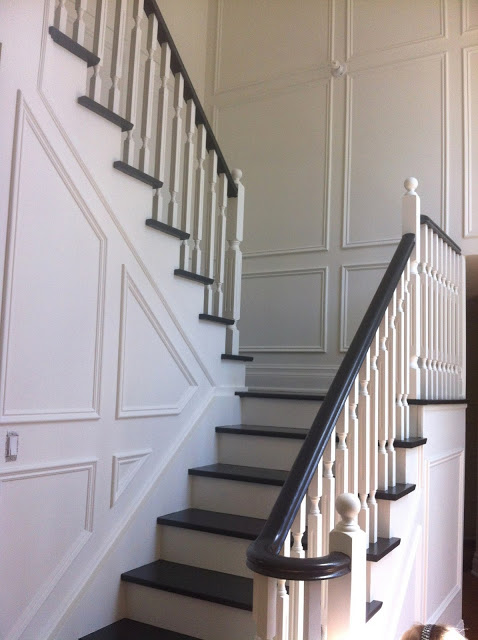 Option one (my favorite) from Bijou and Boheme
Option 2- Board and Batten from Thrifty Decor Chick
I think doing either of these would be a huge job because I would also need to find a way to beef up my tiny baseboards for sure.  I most likely won't be doing it any time soon.  Also keep in mind that I have no crown molding in my bedroom and because of the weird ceiling angles, will never be having crown molding in my bedroom.
What do y'all think?  Would a molding treatment be too much for a bedroom.  Would there be anyway future (dumb) homebuyers would hate it?  Should I just put it down in my family room like regular people?  Thoughts?
Also, don't tell my dad I am thinking about doing this because he will want to kill me.