Lately I have had wreaths on the brain.  But I always think the ones I see at stores are a little bit unattractive.  I still super love the boxwood wreath that I bought at Target at Christmastime.  The sad news about a real boxwood wreath is that you have to keep it inside because if it gets too hot or cold, it will turn brown and that's ugly.  I was trying to think about how I could make one that wasn't so sensitive.   I debated using felt for leaves but that seemed too complicated so I thought I would see what I could do with paper.  I determined this would work for me because my front door is behind a storm door so it doesn't need to be waterproof.
What you'll need: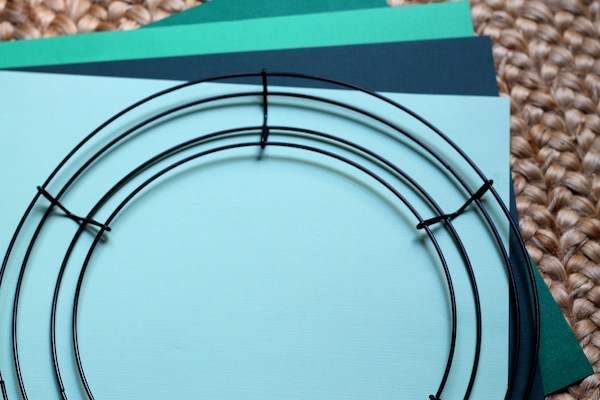 1.  Several colors of green paper
2.  Scissors
3.  Tacky craft glue or hot glue gun
4.  Wreath frame
What you'll do: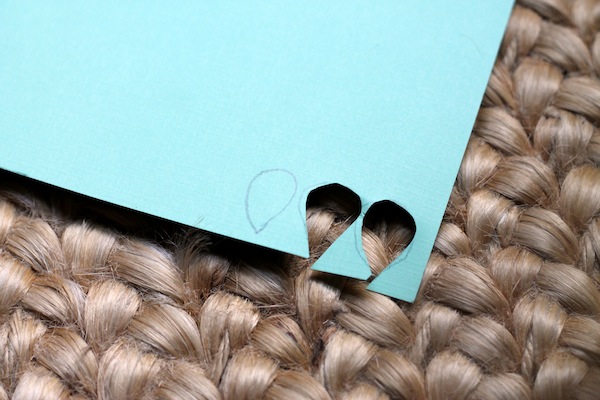 1.  Cut out a bunch of little leaf shapes of each color.  Mine were less than an inch long for the most part.  These do not have to be perfect at all.  You will never even notice if you have wonky leaves.
2.  Take your glue (I used Tacky glue) and start glueing the leaves to each row on the  frame.  I made mine fold up a bit to look more like tiny boxwood leaves and they were all aiming in the same direction for the most part.
3.  Work your way all the way around each row, glueing them however you like.  I will be truthful and tell you this will most likely take several hours all said and done.  Make sure something good is on tv.  Maybe watch through some "New Girl" that is saved on your DVR.  Let glue dry.
You could totally stop here,  I wanted to put a little message on mine.  I drew a little scrolly shape on some pink paper and added a little "Welcome" and then hot glued it on.
I even glued some polka dot paper on to look like the back side of my scroll for a small accent of cuteness.
If you are putting this in a vulnerable spot, you may want to use some poly acrylic spray to protect the color on it.  Also, it is slightly fragile so don't go flinging it around.  In case you had the urge to.  That would be a little silly anyways but to each his own.