While we have been doing plenty of brainstorming, Colleen and I have not actually gotten around to doing any crafting or decorating for our Halloween party yet.  I will show you some more of my phase 1 non party decorations later this week but most of these will not make it for our party plans.  We need to kick it in to high gear because All Hallow's Eve is coming like a freight train.  We have had time to ogle some other blogger's DIY's and free printables from around the web that are so good we just had to share.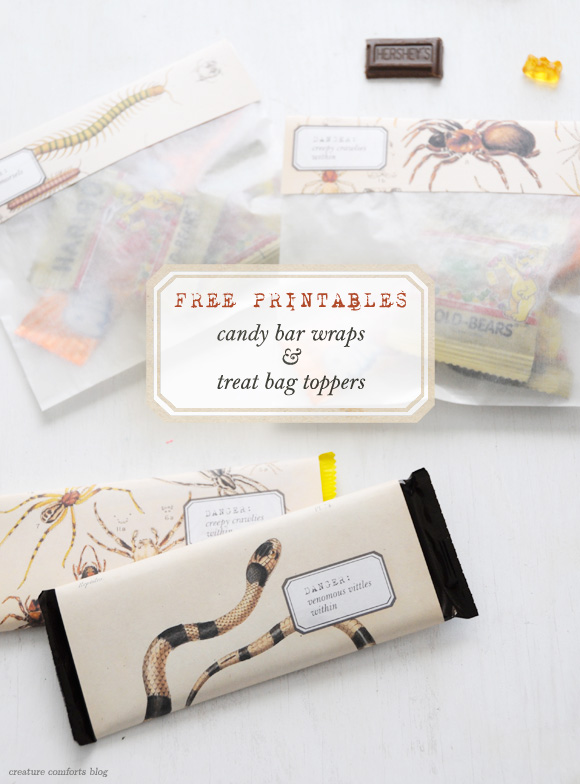 This free printable from the amazing blog Creature Comforts has candy bar wrappers and treat bag toppers that are inspired by creepy crawlers.  So spooky and yet still sophisticated.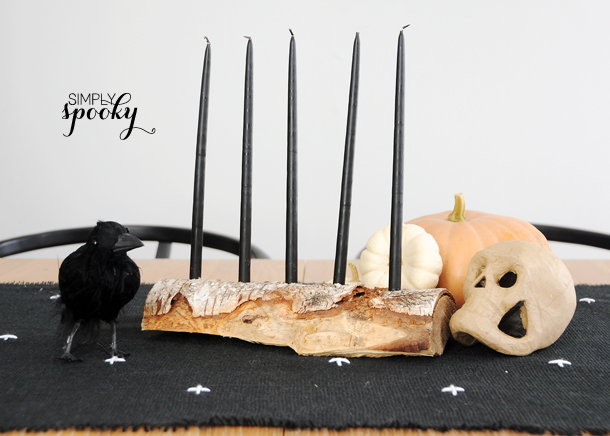 This Log Candelabra DIY from House of Earnest looks so simple and very inexpensive but completely enchanting.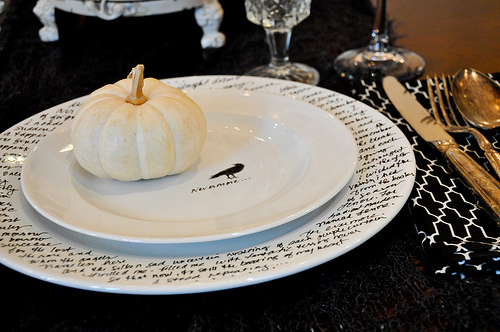 Brooklyn Limestone, the Queen of Halloween, did this spooky Poe inspired dinnerware DIY last year and I am still obsessed.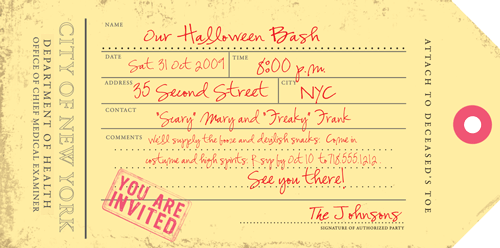 Brooklyn Limestone also provided this super fun free "Toe Tag" Invitation printable a few years ago that your Halloween party guests would die over.  See what I did there??  Insert witch cackle.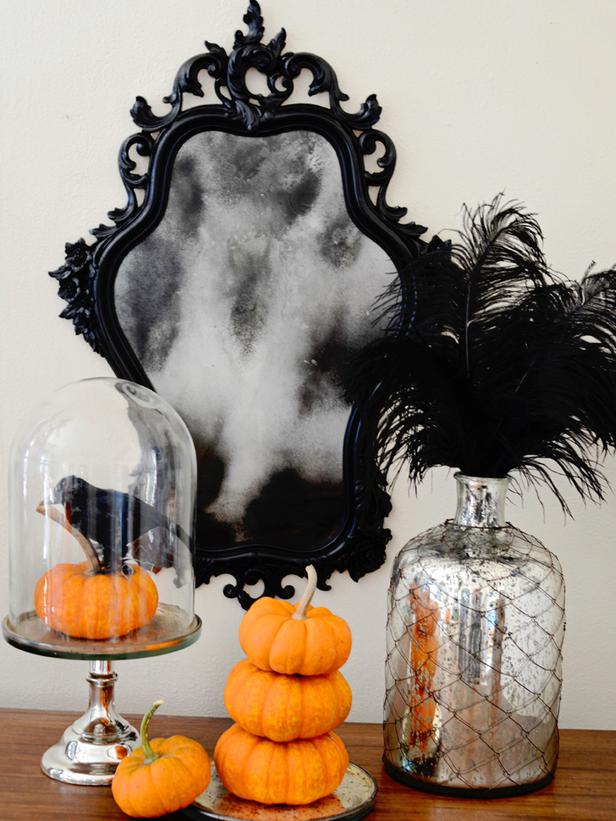 This Ghostly Antiqued Mirror DIY from HGTV looks seriously amazing and eerie but pretty complicated.  Apparently fire is involved.  Let me know if anyone tries this one because I am dying to see if it works like they say.
These Caramel Apple Vampires by Erica from Sweet Tooth are so cute.  I am definitely trying this when I have my caramel apple making extravaganza.
Have ya'll see any Halloween DIYs or printables lately that we need to know about?  Tell us please!  We don't like to be out of the loop when it comes to Halloween.