Several happenings to discuss:
1) So Corey and I finally decided that we need to bite the bullet and start actively looking for a house.  This is where I need the sage advice of all of my dearest friends (i.e., you guys).  We are complete and total newbies so if you have any tips or stories that might be helpful, I would be much appreciative.  Also for Charlotteans, any advice on the neighborhoods to look in would be super awesome.  Seriously, we are clueless.
2) Paris plane tickets have been purchased.  Apartments (singular) for one week near the Eiffel Tower have been rented.  We are not going until next June so I promise to shut up about it til at least May.  To celebrate, I purchased a print from the mega-talented Olivia over at Everyday Musings.  She just started selling prints of her photography and I snatched up her Paris landscape immediately.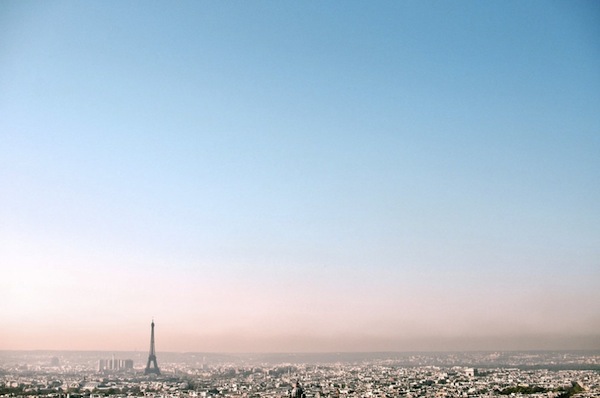 So pretty right?  I am putting it in my office so I can think happy thoughts while at work.