As I mentioned on Friday, this weekend I had the honor of helping set up a first birthday party for a precious little angel named Harper Grace.  Ms. Harper is one of my best friend's daughters and is like family to me so I wanted to get her something special for her birthday.   I have had this little idea for one of the presents I wanted to get her for some time now.  For a year or so, I have been noticing these little doors in the wood section of Hobby Lobby and when I picked one up one day and turned it over, I noticed it was called "Enchanted Fairy Door."  If that is not the most fantastic thing ever, I don't know what is.  Obviously, we all need tiny magic doors so that fairies can get in our houses.  I think imagination and magic are a very important part of childhood and so I thought this would be perfect for Harper.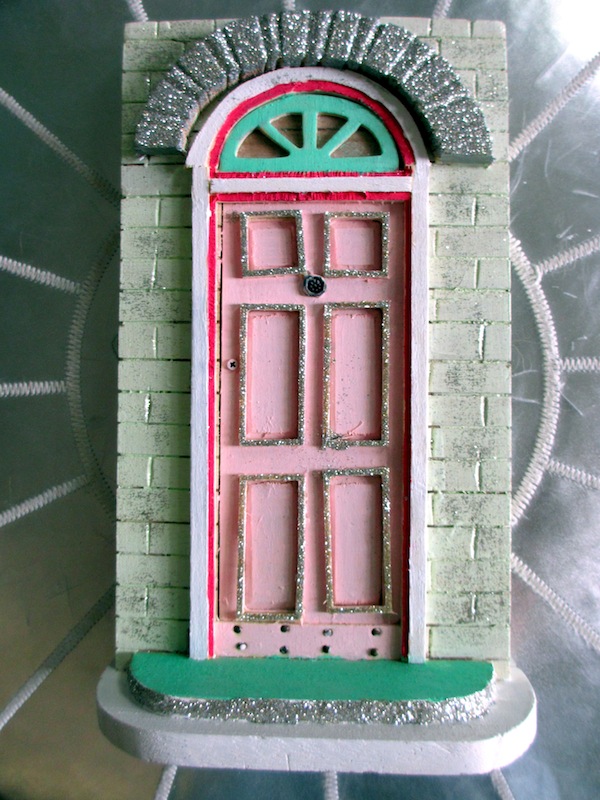 The door started out as plain wood and was a little rough so I tried to sand it down to get rid of any splinters.  For anyone who is curious, this is what is written on the back…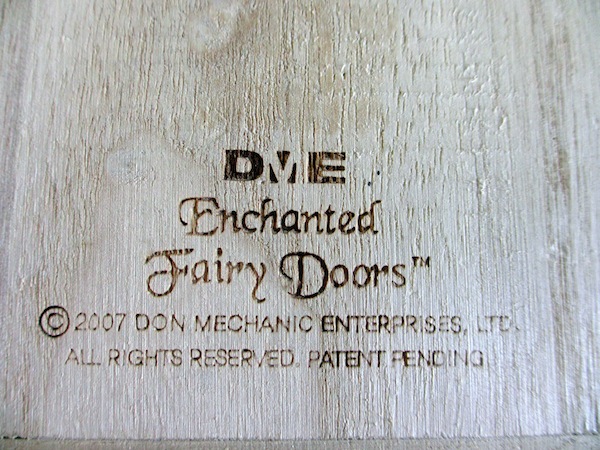 Other than buying one at Hobby Lobby, my only idea for finding them would be to try and google it.
I just used basic craft paint and glitter to decorate it.  I decided that the door obviously needed to be pink.  Harper's room also has green in it so I added some green.  If you can see, the brick is a very pale green by Martha called Artichoke.  I also added Martha glitter paint over the brick to add a small amount of sparkle.
To add the glitter above the door and on the panels, I used Martha's glitter glue pen and glittering glue.  What is a fairy door without fairy dust after all?
In truth, I have kind of been obsessing over the idea of having one in my house.  But I am not sure that is something that I could get away with at this age.  Youth is totally wasted on the young.