1) It finally snowed in my backyard!! While flower petal snow may not be very good for sledding, it surely makes up for it in beauty and overall pinkness.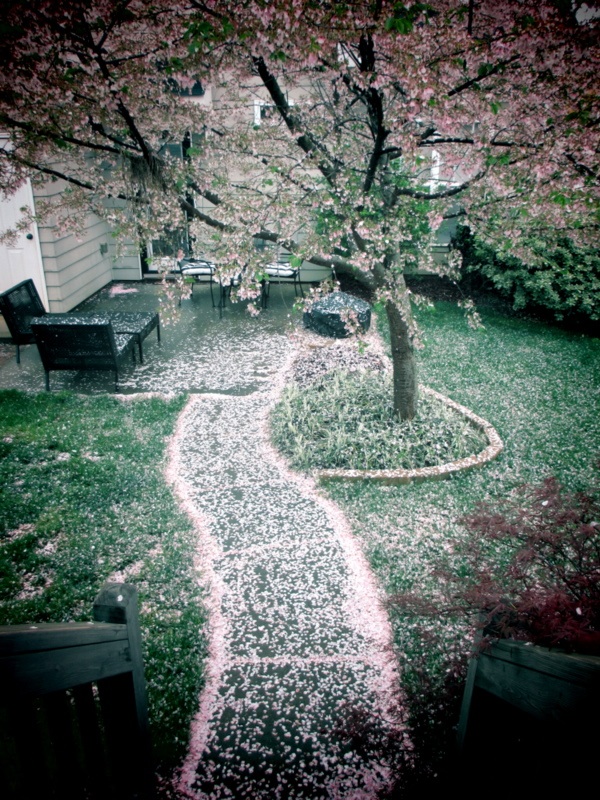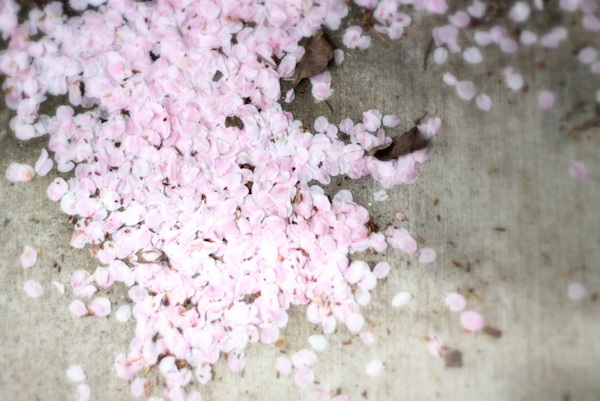 2) Antique mall in Concord has been dominated by me…twice.
Exhibit A
All items purchased by me for a grand total of $30.  "What the what?," you ask.  How?  That would be 1 weird old timey scales of justice item, 4 napkin/place card holders, 1 english tea tin, and 1 silver plated julep cup.  "What do you plan on doing with your fancy scales of justice?" you ask.  To which I will reply, "Marvel at their beauty and feel smug I only spent $10 on them."
Exhibit B
Fantastically minty and delicious jadeite candy dish.  The price on this was okay but it wouldn't win any cheapness awards.  What it will win is beauty awards.  I took a lovely friend along with me on this trip and other items were purchased but are going to be used for very secretive purposes that can surely not be disclosed at this time.
Cats have been enjoying cat nip plant planted in my fancy English tin.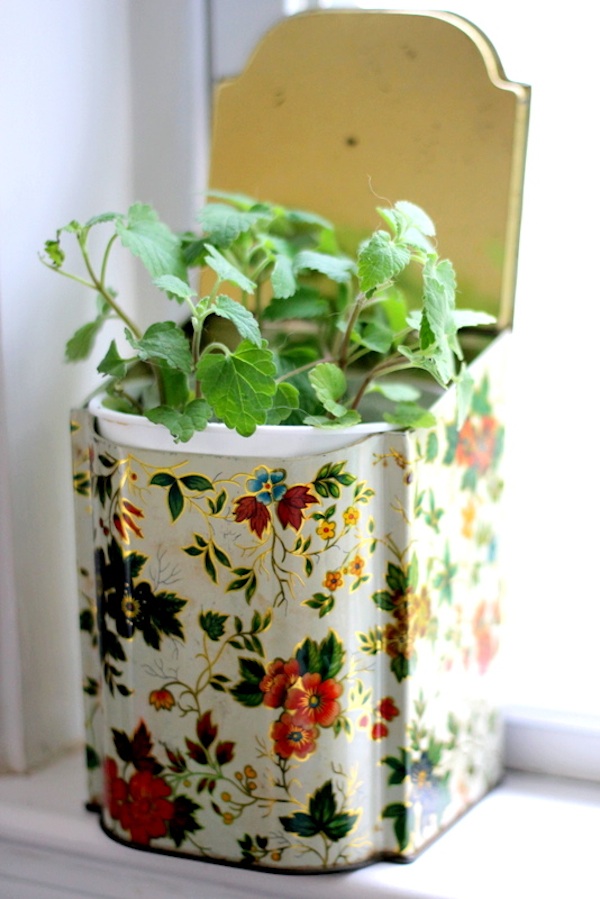 Pretty, right?
3) This…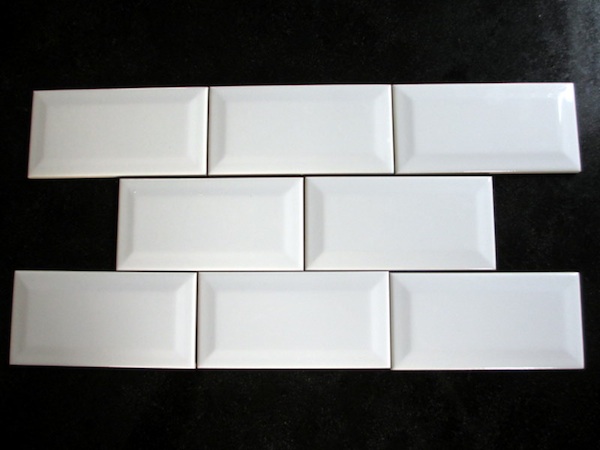 is finally going to be covering this…
Thank God.  Now I just have to figure out how to tile and work a wet saw.  No problem.
4) Juicy loves produce. I am pretty sure this is not normal cat behavior.  He could give a hill of beans about tuna or chicken.  But when you bring out the romaine lettuce he loses his mind.  I took an extremely sweet video of my Juice Box loving on some tomatoes.  I will warn you to turn off your computer volume unless you are interested in hearing my super squeaky kitty cat voice and my ridiculous insistence on calling the tomatoes "maters."
httpv://www.youtube.com/watch?v=E2LiiwulfQY&feature=relmfu
Happy Friday!!  Hope you get to do something this weekend that is as fantastic to you as tomatoes are to Juice.