A month or so ago I posted a bunch of inspiration pictures of gray interior doors and mentioned that I was thinking about painting a couple of doors in my house gray as well.  Guess what?  Last Friday I decided I just couldn't sleep another night until I did it.  So I did.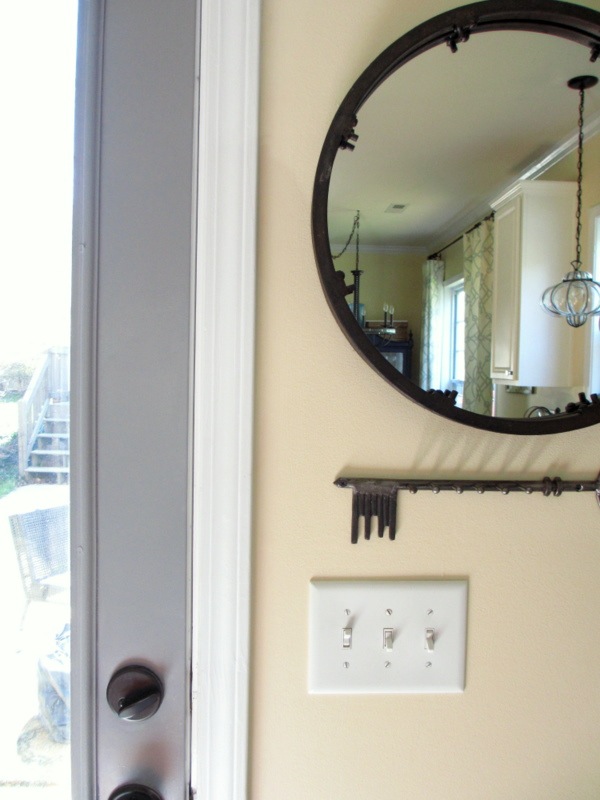 I chose a medium gray color in Sherwin Williams Gray Shingle mixed in Benjamin Moore Advance paint in satin.  Because the door was already painted white, I didn't have to prime, but I did sand it with fine grit sandpaper and use liquid de-glosser.  Like last time I used this paint, it took two coats to cover it.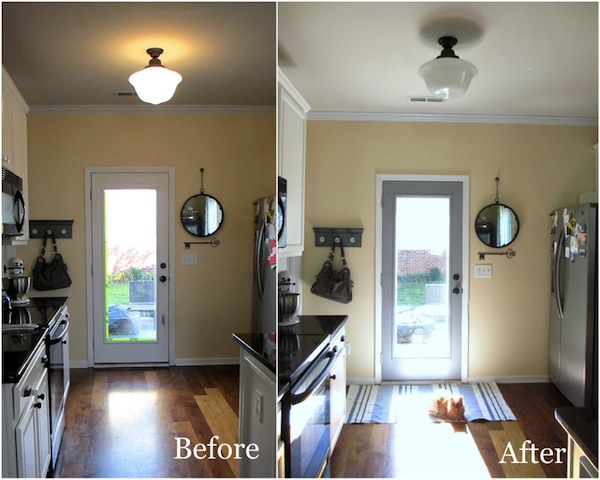 I think that I like it.  I go back and forth.  It certainly makes things more interesting in there.  I am intending to add a shelf over the knobs that hold my purse with these brackets and paint the wood for the shelf the same color gray as the door.  I am hoping that it will make the gray feel like it blends in a little more.  This is my inspiration for the shelf.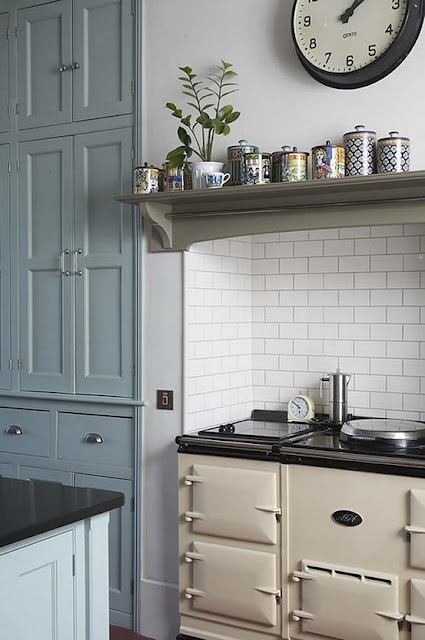 So obviously just the shelf.  Not the million dollar stove.  But this picture has all the same colors that I have in my kitchen with blues, cream, white cabinetry and black counters.  My backsplash should (if the tile company knows what's good for them) be on the way as I post this and hopefully I will soon be able to show you an after of that as well.  I want a shelf there because it is one of the only places that my cats wouldn't be able to get to and it would be nice to have a place to put plants and flowers where they won't get eaten.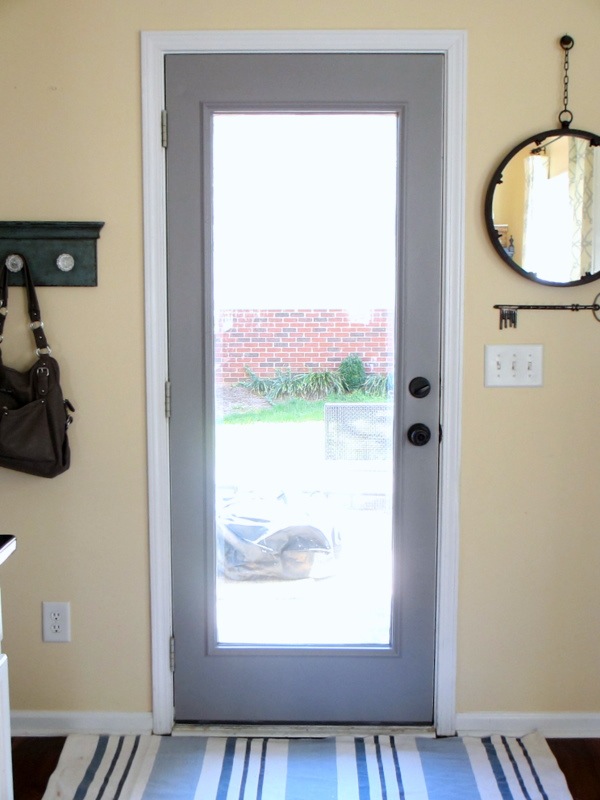 Now I just need to decide if I want to paint the interior of the front door gray as well.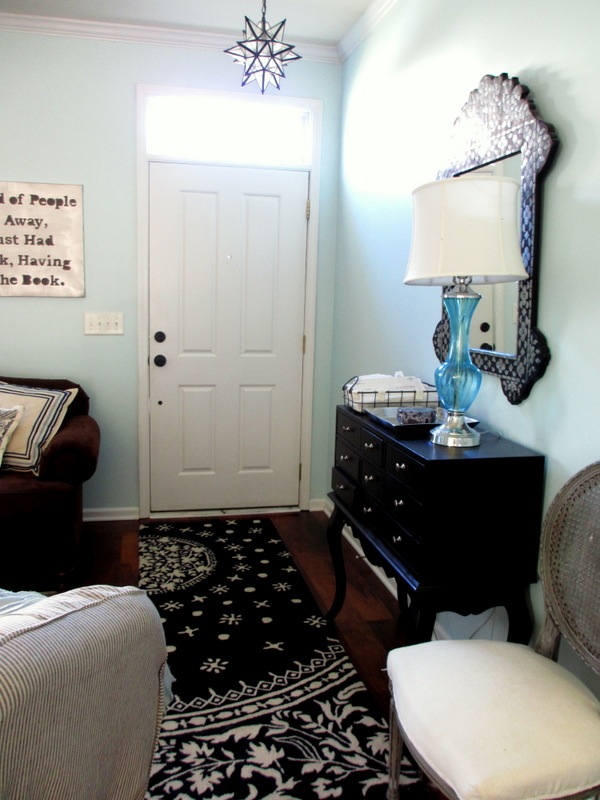 What do ya'll think?  Should I paint it the same gray?  Or leave it as is?