There is something so romantic about stacks of worn old books.  I am not sure that there is anything cozier than a room chock full of shelves and shelves of them with a squishy chair to read in.  In the land of my dreams, I own an victorian era home with its very own library piled to the brim with all the most wonderful books.  And obviously one of those curvy spiral staircases so I can climb up to the top and retrieve first editions of Jane Austen.  Yes that sounds just about right.  You are all welcome to come visit me there.  I will provide the assorted snacks and coffee and you make sure to wear your comfies.  You may get wrapped up in a story and want to stay awhile.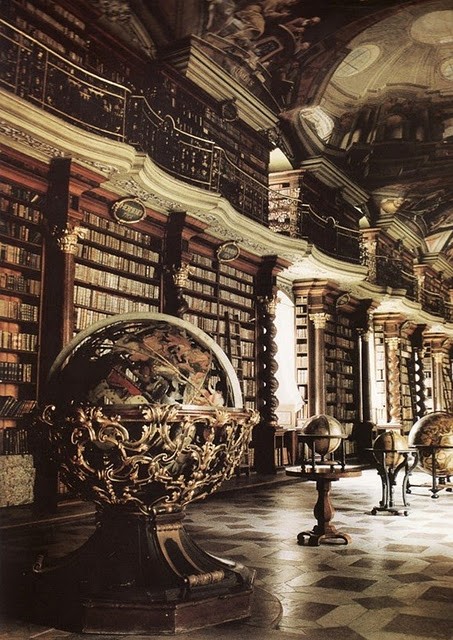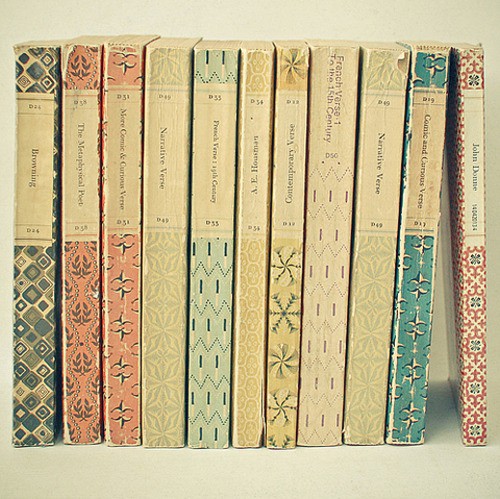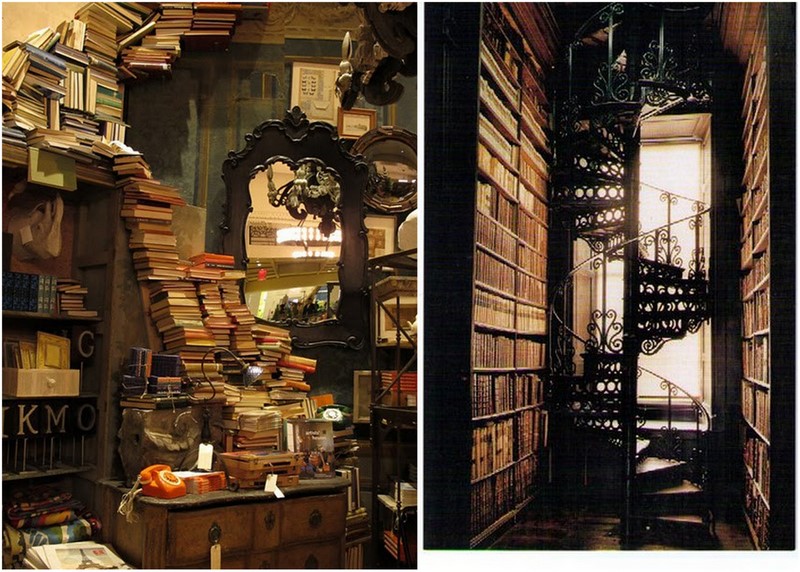 Despite the fact that I most likely won't have my library with books stacked up to there anytime soon, I would happily settle for something a little more like this…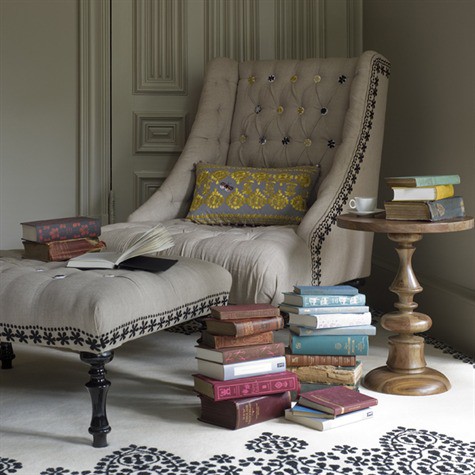 Image Credits:  1  2  3  4  5  6  7  8  9  10  11  12  13  14 15
If only someone would help me locate one of those incredible chairs.  Happy Monday.  Here's to hoping we all get some time to curl up with a good book this week.