I think everyone knows that we enjoy sparkles.  Almost every DIY we have posted thus far has contained glitter or sequins in some form or another.  However, when it comes to my wardrobe, one could say that the sparkle is missing.  I am more of a simple girl, usually wearing neutrals and solids.  Therefore, when I started to ponder my outfit for New Year's Eve, since we actually plan to go out this year, I immediately decided that I needed some sparkle.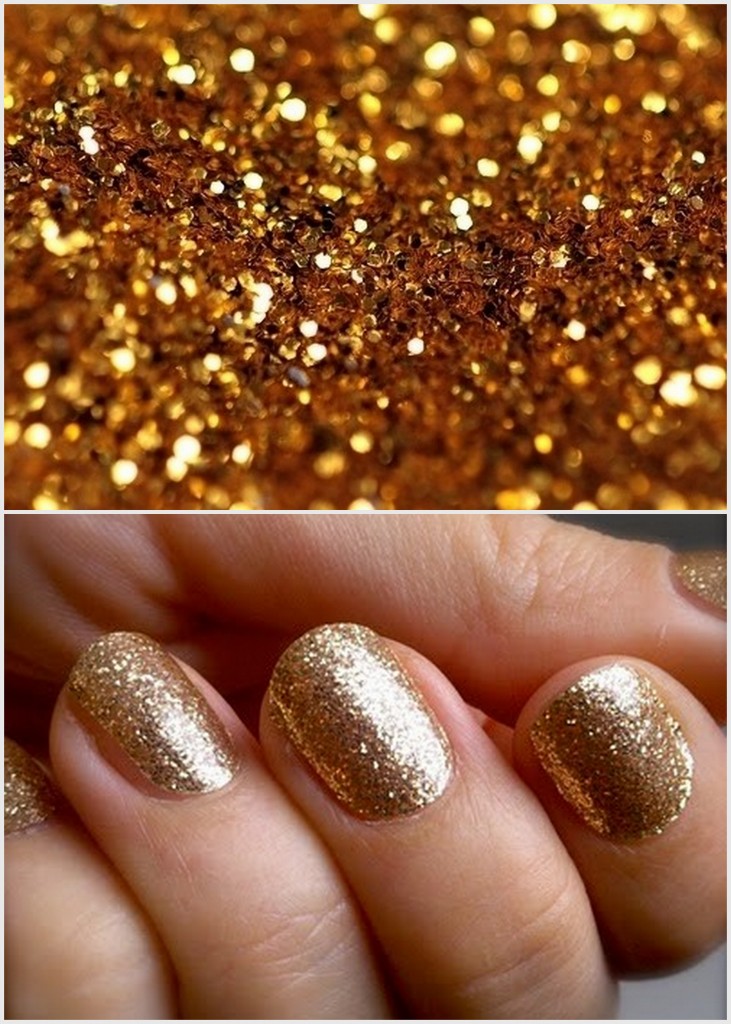 Of course I have not done any shopping yet, but I have big aspirations to go to the mall and find a sparkly skirt or dress.  Or maybe the whole outfit of either of these girls.  Have never thought to put a huge bow on my head but maybe it is what my life is missing??
Maybe a sparkle skirt with a blazer?  I have been meaning to purchase a black blazer for about 5 years.  Maybe now is the time.  They always make an outfit look so put together.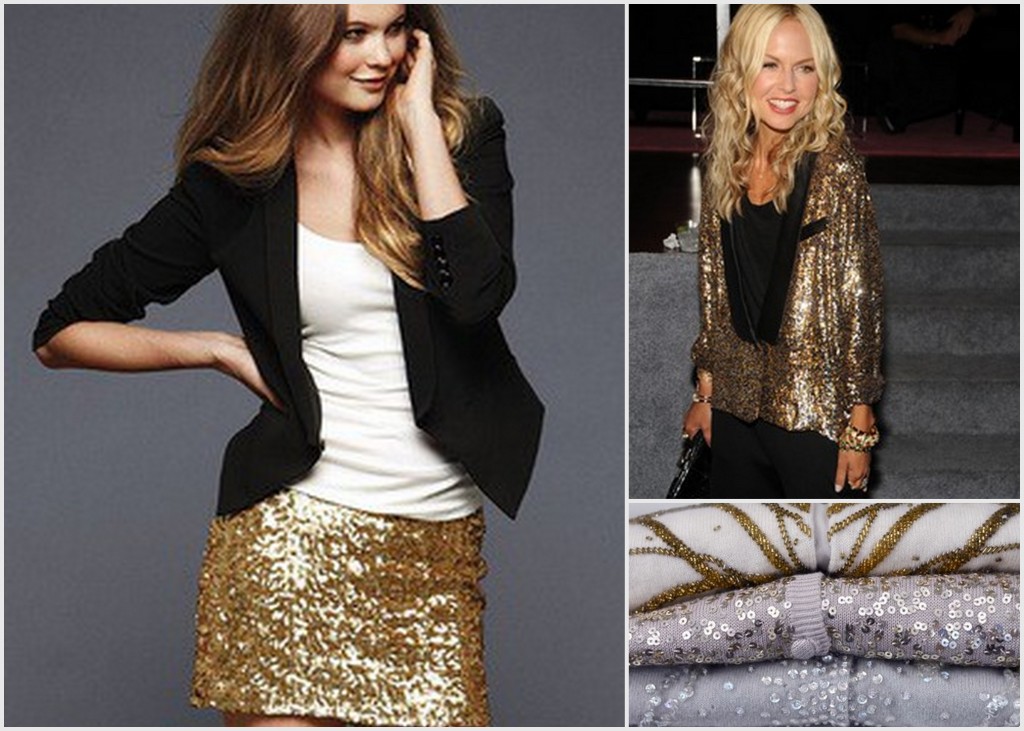 And obviously there will be something sparkly in my hair.  In my dream world I would be wearing these Kate Spade shoes.  I love them so much that I almost purchased them for the wedding but decided they would be too busy with my flowery, lacey wedding dress.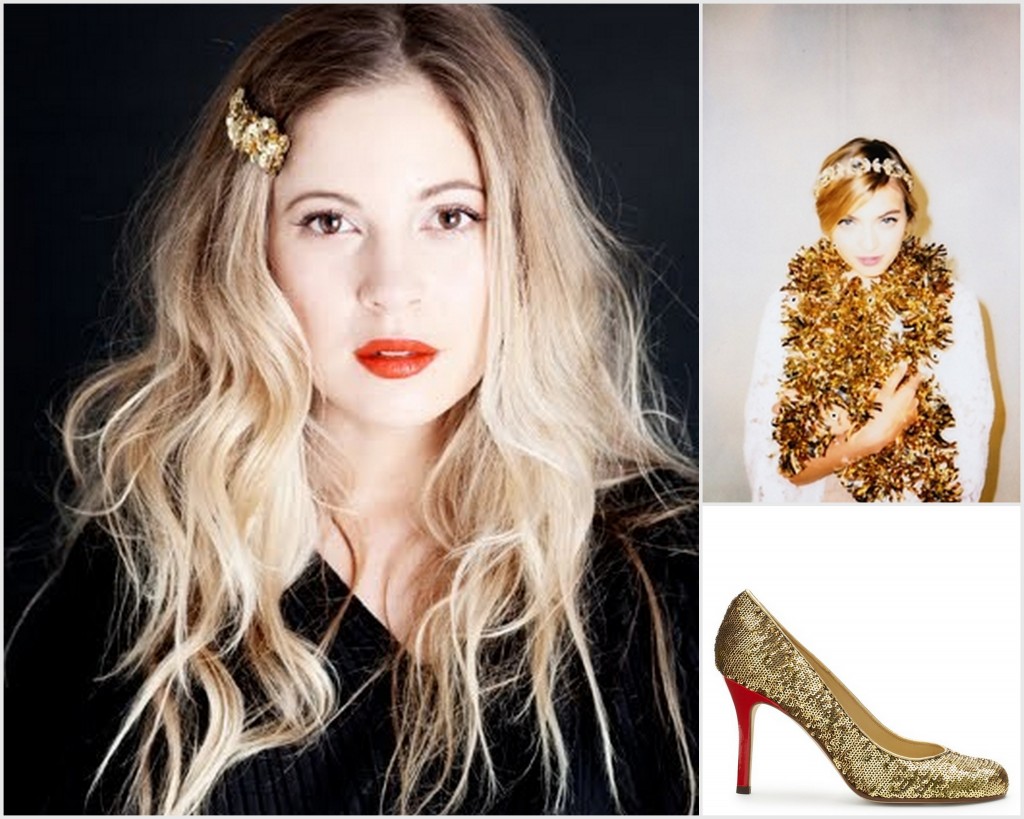 What are you guys planning to wear for New Year's Eve?  And also, does anyone know where I can find a beauty sparkle skirt?
Happy Friday and Happy New Year!
Love, Colleen